Planning for a good time in Iceland? Lets Explore.
Exploring Iceland and its past
Iceland is a Nordic island country in the North Atlantic. Iceland has evolved and transformed over time. Currently, it has a population of about 329,000 and a total area of 103,000 km2 (40,000 sq mi) and is among the top tourist places to go to in Europe. Most of us ask this question, Is Iceland beautiful? Yes, it is indeed! Let's explore the most beautiful country in Europe, Iceland!
Iceland is one of the most sparsely populated countries in Europe. It is also one of the world's most homogeneous countries. Icelanders are descendants of Norse and Gaelic settlers who arrived in Iceland from Scandinavia in the late 9th century AD.
The Icelandic language is descended from Old Norse and is closely related to Faroese and West Norwegian dialects.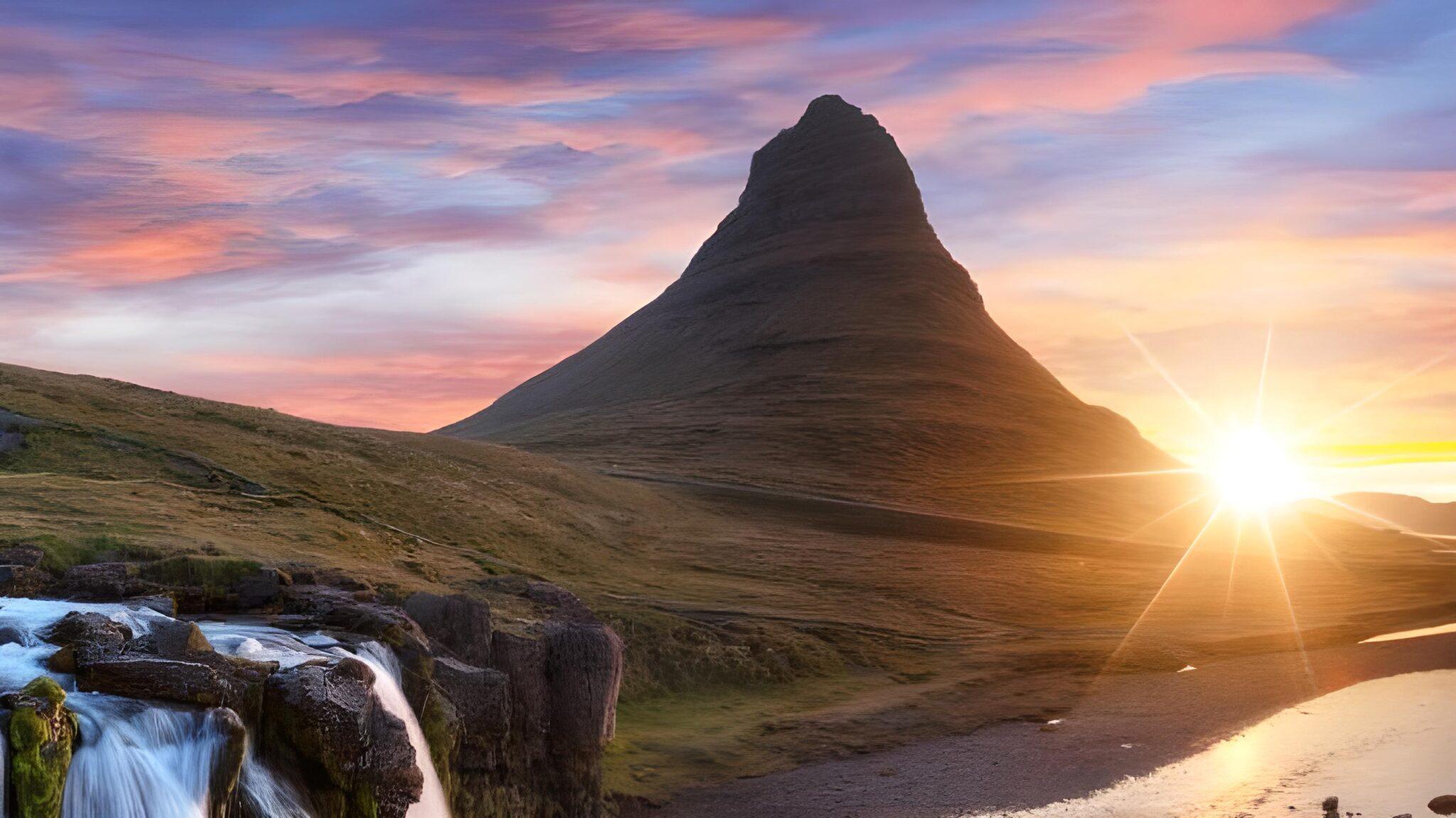 The Best Places to Travel for a memorable time in Iceland
Reykjavik City
Reykjavik is an amazing place to visit and get a true sense of Icelandic culture. The city is known for its museums, galleries, and cultural events. It also has great restaurants and cafes where you can enjoy some delicious food with your friends or family. There are also many other cities that are worth visiting in Iceland if you want to experience more of Icelandic culture.
In Reykjavik, Iceland, there is a parish Lutheran church (Church of Iceland) called Hallgrmskirkja. It is the biggest church in Iceland and one of the tallest church buildings in the world at 74.5 meters (244 feet) tall. Since its completion in 1986, it has been praised for becoming a significant emblem of Iceland's national identity due to its uniquely curving spire and side wings. The church bears the name Hallgrmur Pétursson (1614–1674), a poet and clergyman from Iceland and the composer of the Passion Hymns.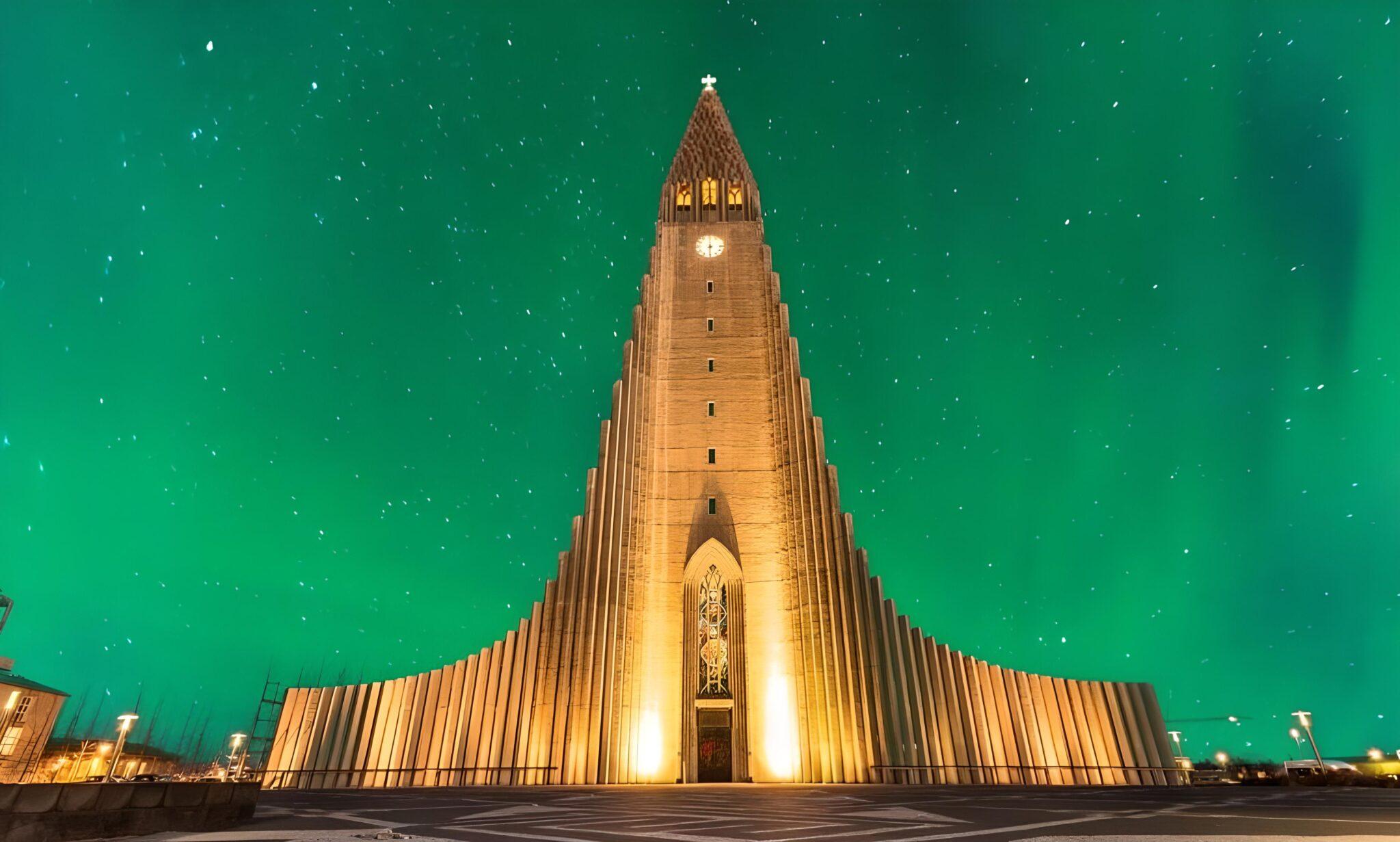 Northern Lights & best time in Iceland to watch
What are the northern lights?
The northern lights, also known as the aurora borealis, are an atmospheric phenomenon that causes waves of green, purple, and red lights to dance across the sky. They happen when our atmosphere is bombarded by the solar wind, which are waves of energetic particles from the sun. We are shielded from the collision down here on the surface by the magnetic field of the Earth. The magnetic field directs the particles in the direction of the planet's poles, where an energy exchange creates vibrant skylights. The aurora borealis, also known as the "southern lights," is a phenomenon that occurs in the southern hemisphere as compared to the northern lights.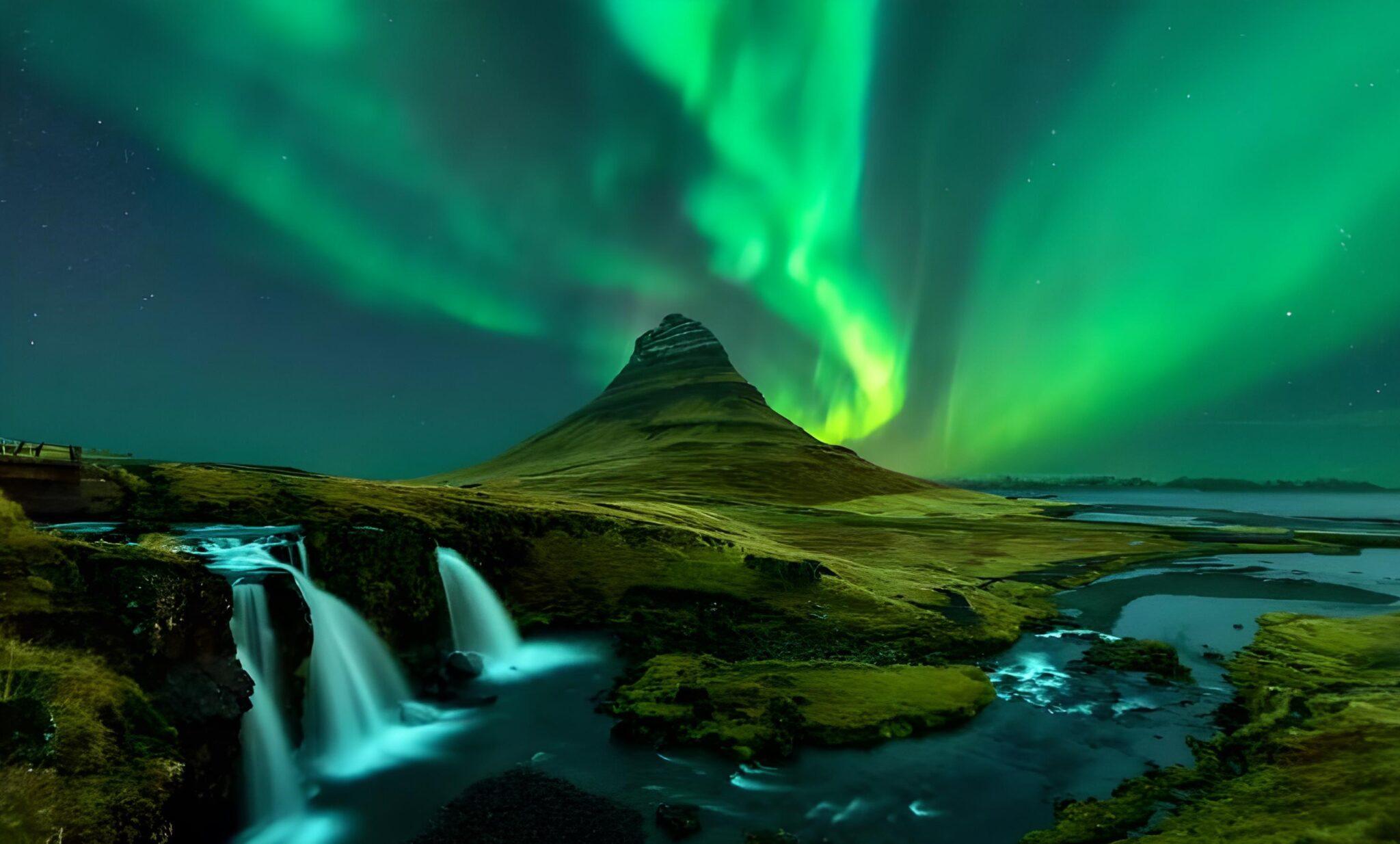 Best Places to watch Northern Lights in Iceland
There are several areas where you could enjoy the northern lights AKA Aurora Borealis. Some of the best places are Kirkjufell, Reykjavik, Þingvellir National Park, Jökulsárlón, and Reynisfjara black sand beach
Best time to watch the Northern lights in Iceland
September through April is the "season" for observing the aurora borealis. However, from October to March, you'll have more opportunities. They can be spotted in August in certain years. Although auroral activity occurs throughout the year, it is quite challenging to view during the summer because of the prolonged sunshine.
Winter temperatures in Iceland can drop as low as -10°C, so be sure to dress warmly because you may have to wait outside in the bitter weather. While this is awful for your internal clock, it is wonderful for your chances of witnessing the northern lights because the sun rises at about 11 a.m. and begins to set not much after 1 p.m. Keep an eye on the Aurora Forecast to know the likelihood of activity on any particular night so you aren't left in the dark (pun intended).
Related Article: Dinant Citadel – The Beautiful City of Belgium, Tourism Guide
Iceland's Nature & Wildlife
Iceland is home to some amazing natural surroundings and is situated on the Mid-Atlantic Ridge. The island's wildlife reflects its age as a physically remote, young nation. In Iceland, there are hardly any insects, and the only native mammal was the Arctic Fox until people arrived.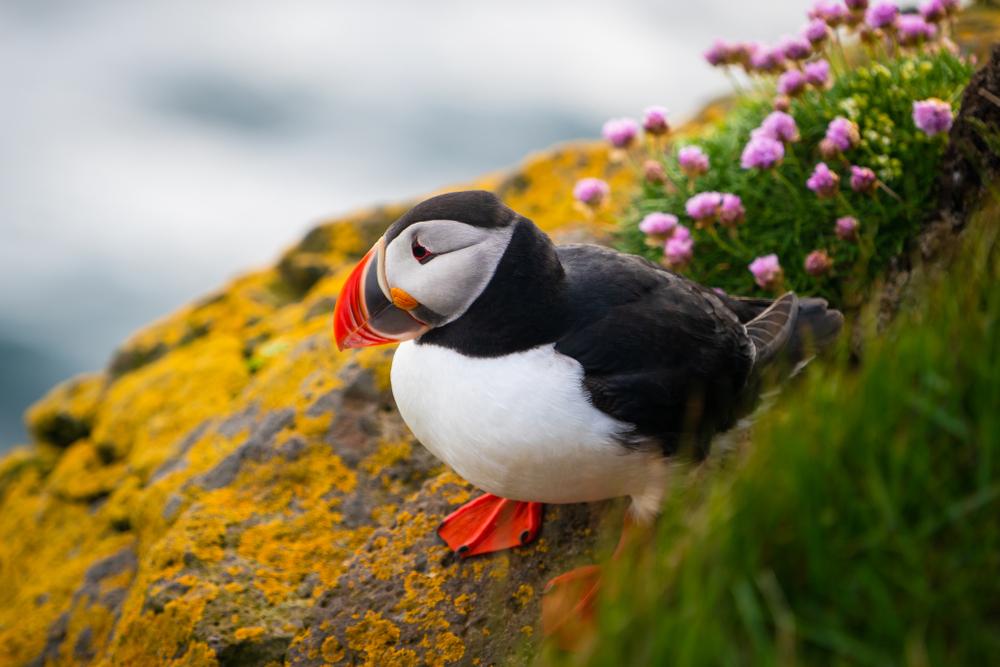 Iceland is well recognized as a birdwatcher's paradise and is especially rich in rarely seen species. Because of its position, it can serve as a stopover for birds coming from North America and Europe. Iceland experiences surprisingly mild winters for a country so far north. Its extensive coastline and cliffs, therefore, offer a variety of birds and many breeding locations. Skuas and kittiwake colonies are housed on these cliffs together with other seabird populations, but the Atlantic Puffin is the most prevalent and well-known bird in Iceland. The number of couples residing on the island has been estimated at 3–4 million.
Iceland's Geology at the present time
The island of Iceland sits on top of a volcano that erupted about 40 million years ago. The eruption created a huge amount of lava, which covered much of the land. Over time, the lava hardened and cooled, forming the basalt rocks we know today. These rocks have been the foundation of the country since its formation.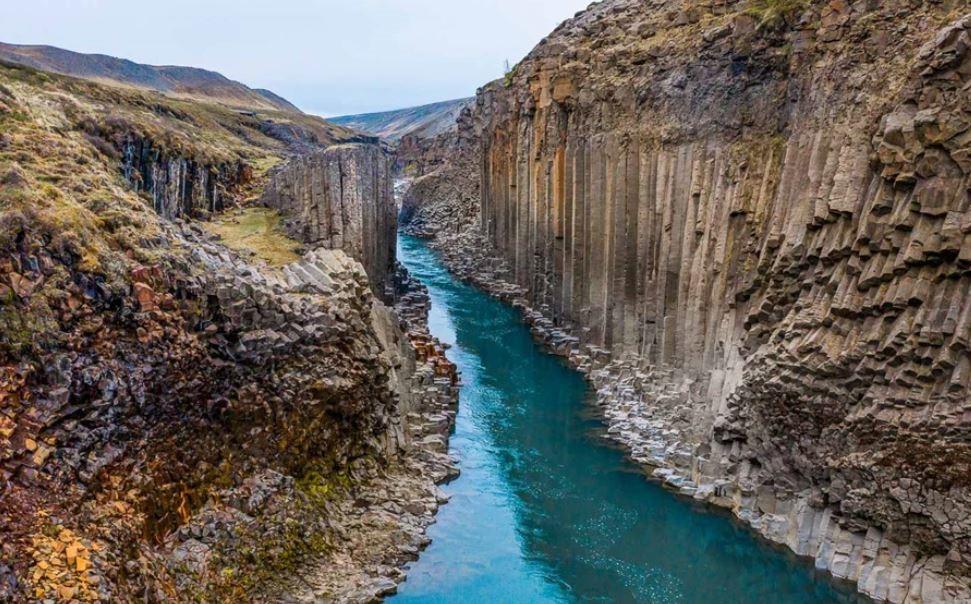 Iceland's Climate
Iceland's climate is exceptional in a variety of ways. Depending on where you are, the temperature ranges from -10°C to +15°C on average. Only transient rivers and lakes that are created as a result of significant rainfall exist. The majority of precipitation falls as snow, which slowly melts and flows into the sea. Due to the strong winds and frequent storms, the weather is frequently unpredictable, particularly in the winter.
Icelandic Flora
Iceland has both Arctic and Alpine vegetation types. Grass, moss, lichens, and shrubs are all part of the Arctic flora. Dwarf trees, plants, and flowers make up the alpine flora. Birch, spruce, pine, and juniper are the four most prevalent tree species. Rhododendrons, blueberries, bilberries, crowberries, heather, and wild strawberries are further frequent plants.
Icelandic Fauna
In Iceland, there are more than a thousand distinct species of birds. The raven, ptarmigan, gulls, ducks, geese, swans, eagles, owls, falcons, and seagulls are the most prevalent birds. Reptiles and amphibians such as frogs, lizards, snakes, salamanders, turtles, and tortoises are also found. Reindeer, moose, foxes, rabbits, hares, badgers, bats, seals, whales, dolphins, porpoises, otters, and minks are examples of mammals.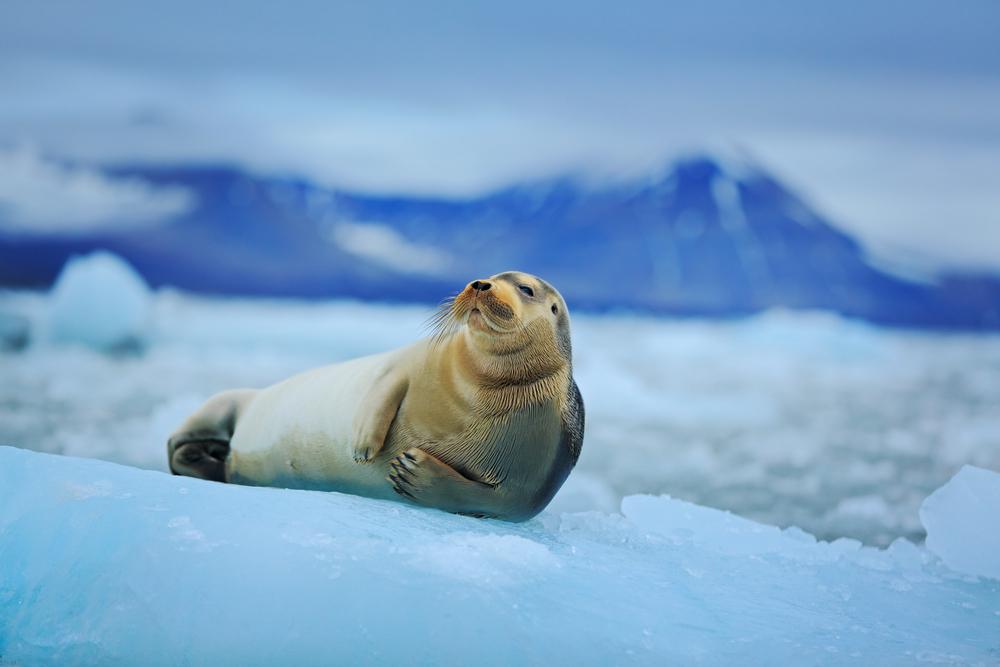 Conclusion: Tips on how you can make the most out of your time in Iceland
Iceland is one of the top travel destinations in the globe due to its wealth of natural beauty. You may visit a waterfall, volcano, glacier, black sand beach, and more all on the same day. You won't believe the incredible diversity and the breadth of activities available here.
But how long do you need to spend in Iceland, though? Actually, the more days, the better! to make the most out of your time in Iceland. The best amount of time to spend in Iceland is one week, but you may explore more of this beautiful country in the same trip if you stay for up to two or even three weeks.
Although it is still possible to visit Iceland for fewer than seven days, you'll undoubtedly want to return so you can see and do more.
Here is what you can do in Iceland to make the most out of your time
7-DAY ITINERARY FOR ICELAND
Day 1 to 3
Day 1: Upon arrival, see the museums, stores, and eateries in Reykjavik. The Wonders of Iceland exhibition, "Inside the Volcano," or the Flyover Iceland adventure are all options.
Day 2: Travel west along the way to Hólmavk in the Westfjords to visit waterfalls and hot springs. Visit the beautiful harbor or the Museum of Icelandic Sorcery and Witchcraft while taking in the lovely ambiance of this little community.
Day 3: Travel to Safjörur scenically, crossing beautiful fjords and mountains along the way. When you arrive, you have the option of either trekking and kayaking or just exploring Safjörur's stores, cafés, and museums.
From Day 4 to 7
Day 4: Continue traveling through the Westfjords to reach the stunning Dynjandi waterfall with its seven distinct levels and the Látrabjarg rock. Before continuing on to Patreksfjörur, you may see puffins in summer at the westernmost tip of Europe.
Day 5: On your final day in the Westfjords, stroll along Rauisandur Beach's beautiful beaches or have a hot springs dip in Vatnsfjörur Nature Reserve. To get to the Snaefellsnes peninsula, take a ferry across Breiafjörur Bay, passing Flatey island along the way.
Day 6 – Explore Snfellsjökull National Park's beautifully diversified topography, which is highlighted by valleys, lava fields, and the park's namesake stratovolcano. Visit coves, beaches with black sand, and cliffs where seabirds live. You may go trekking, ride on a boat, or even explore a lava cave. After that, head back to Reykjavik.
Day 7: On your way to Keflavik Airport, you could have time to stop at the Blue Lagoon geothermal spa or the crater-rimmed Reykjanes peninsula before your flight home.
For more, do check out our other sections at travel-exotica.com