Calais – France (Frankreich)
Visiting Calais – France (Calais Frankreich) can be an exciting and fulfilling experience. It is located in the north of France on the Strait of Dover. It is a beautiful port city with plenty to offer in terms of activities and attractions. From historical sites to modern attractions, there is something for everyone to enjoy. So if you're looking for an unforgettable experience in France, read on for a guide to the best things to do while you are there!
Discover the Beauty of Calais
Calais is a beautiful city located in the north of France. It is known for its stunning architecture, its rich history, and its delicious food. It is also home to a number of prestigious universities, making it a great place to study. If you're looking for a city that has it all, this is the perfect place for you.
This is a town in northern France that is best known for its role as a ferry port. This is located on the Strait of Dover, which is the narrowest point in the English Channel. It was first settled by the Romans in the first century AD. This city became an important trading town in the Middle Ages and was frequently contested between England and France. Finally, it came under English control in 1347. Calais remained under English control until 1558 when France recaptured it.
This city is now a major tourist destination, with people coming from all over to enjoy its beauty. It is home to many beautiful parks and gardens, as well as a number of museums and art galleries. There are also a number of excellent restaurants in this city, serving both French and international cuisine. Whether you're looking for a relaxing vacation or an opportunity to explore French culture, it's an ideal destination.
Explore the History and Culture
Calais is full of history and fascinating cultural attractions. The Château de Guînes is a castle built in 1382 that overlooks the town. This castle has stunning views of the city below and plenty of trails with gardens to explore. The Museum Passchendaele 1917 commemorates one of World War I's most famous battles, which took place near Calais in 1917. This museum features displays about the battle as well as artifacts from both sides.
The Calais Dragon
Calais has a dragon constructed of steel and sculpted wood with astonishing dimensions: 25 meters in length, 12 meters in height, and 5 to 17.5 meters in width, weighing 72 tons. It can spew water, fire, and smoke and cruise down the shore at a pace of 2.48 mph (4 km/h).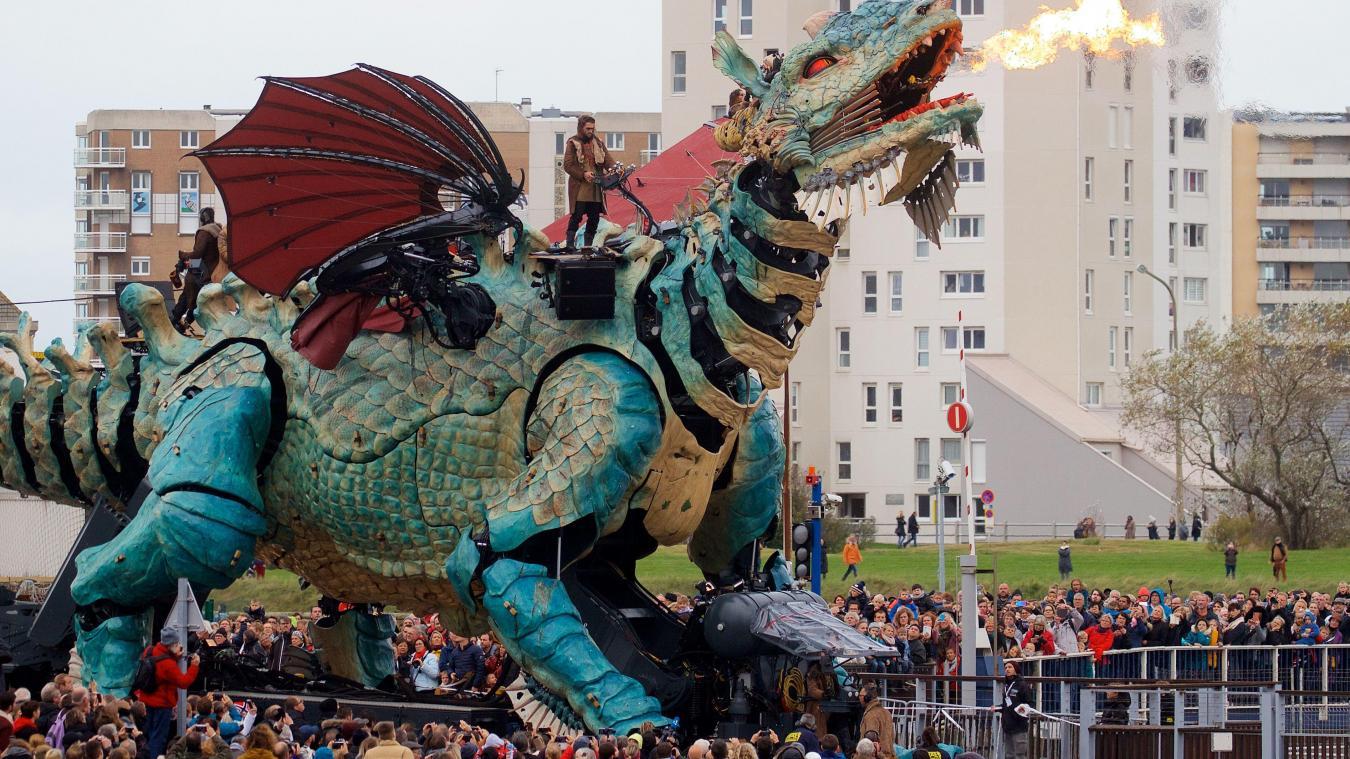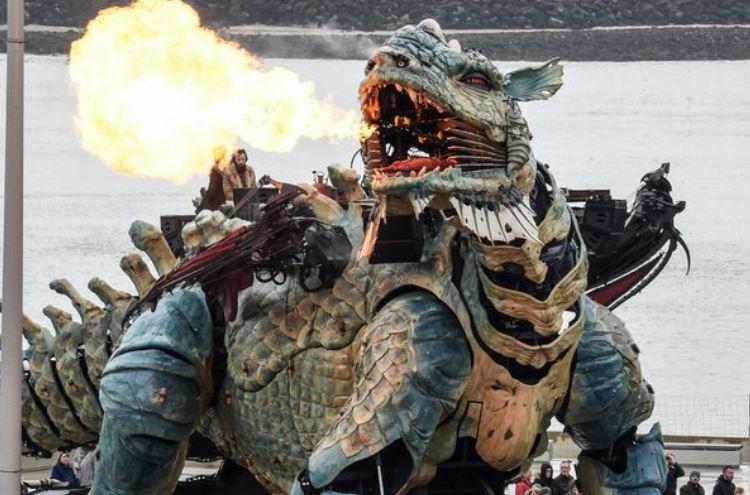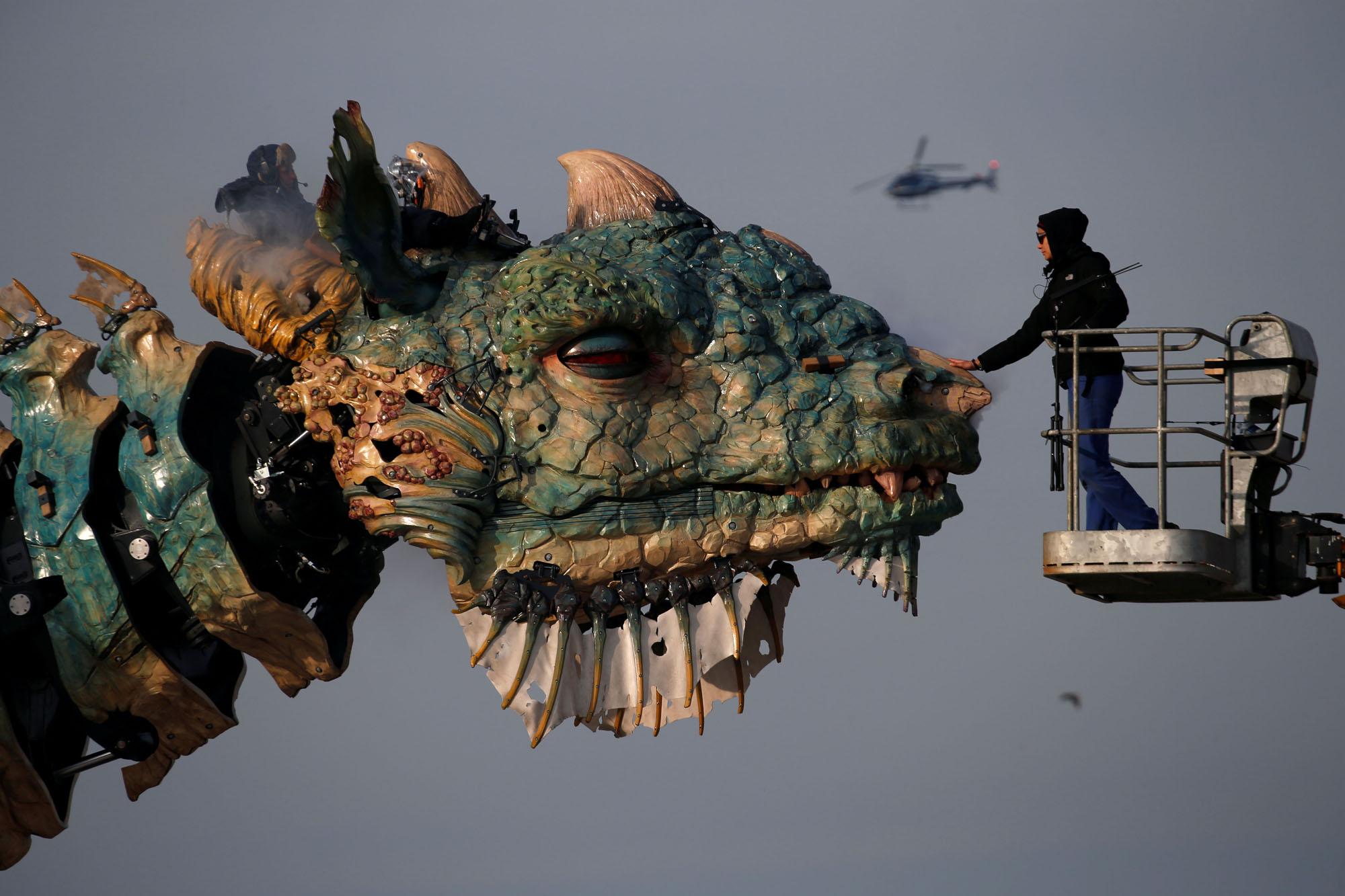 One of its most notable characteristics is its expressiveness: its eyes, eyelids, and ears are all moveable. Furthermore, it is agile due to its 280-movement capacity organized by 4 to 6 machinist pilots. Take a 45-minute ride on its panoramic deck cut into its back and enjoy a spectacular view of the beach. The Dragon wakes glides down the beach, and a one-of-a-kind voyage starts. Enjoy a 360° panorama of Calais landscapes set to the rhythm of this remarkable animal made by French artist François Delaroziere.
Related Article: Dinant, Beautiful city in Belgium
Things To Do when you are In Calais
Consider taking a vacation to this beautiful city to see everything that this ancient city has to offer, as well as the surrounding coastline and protected natural environment.
the city is divided into two different areas: the modern town of St-Pierre and the old town, known as Calais-Nord. While St. Pierre, is home to the vibrant city's retail and dining sector, Calais-Nord is situated on an unusual man-made island surrounded by canals and harbors.
View Impressive Buildings
Those who like architecture will enjoy visiting some of Calais's stunning buildings.
The first stop should be the Town Hall, which features a 75-meter belfry and has been designated a UNESCO World Heritage Monument. Although it seems to be an antique structure, Calais' Town Hall was erected in the twentieth century but was planned in the Renaissance revival style, giving it a historic appearance.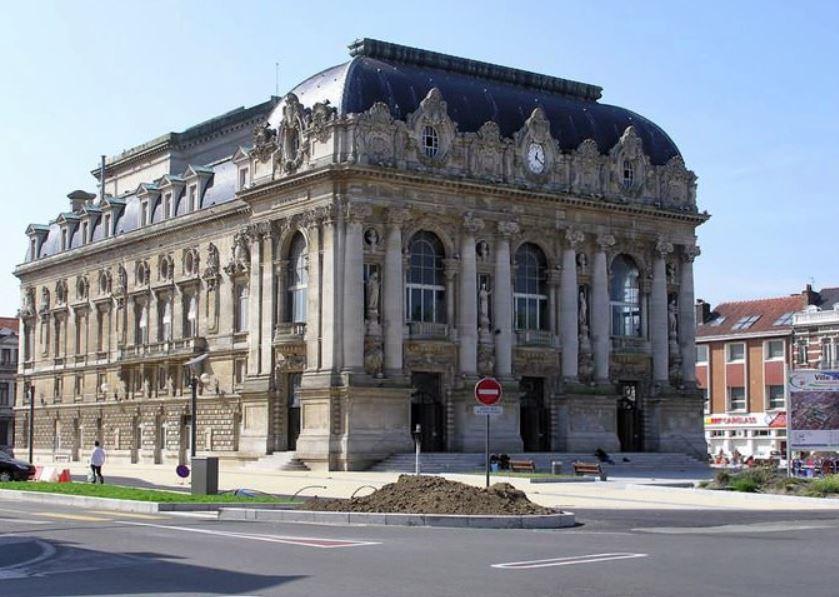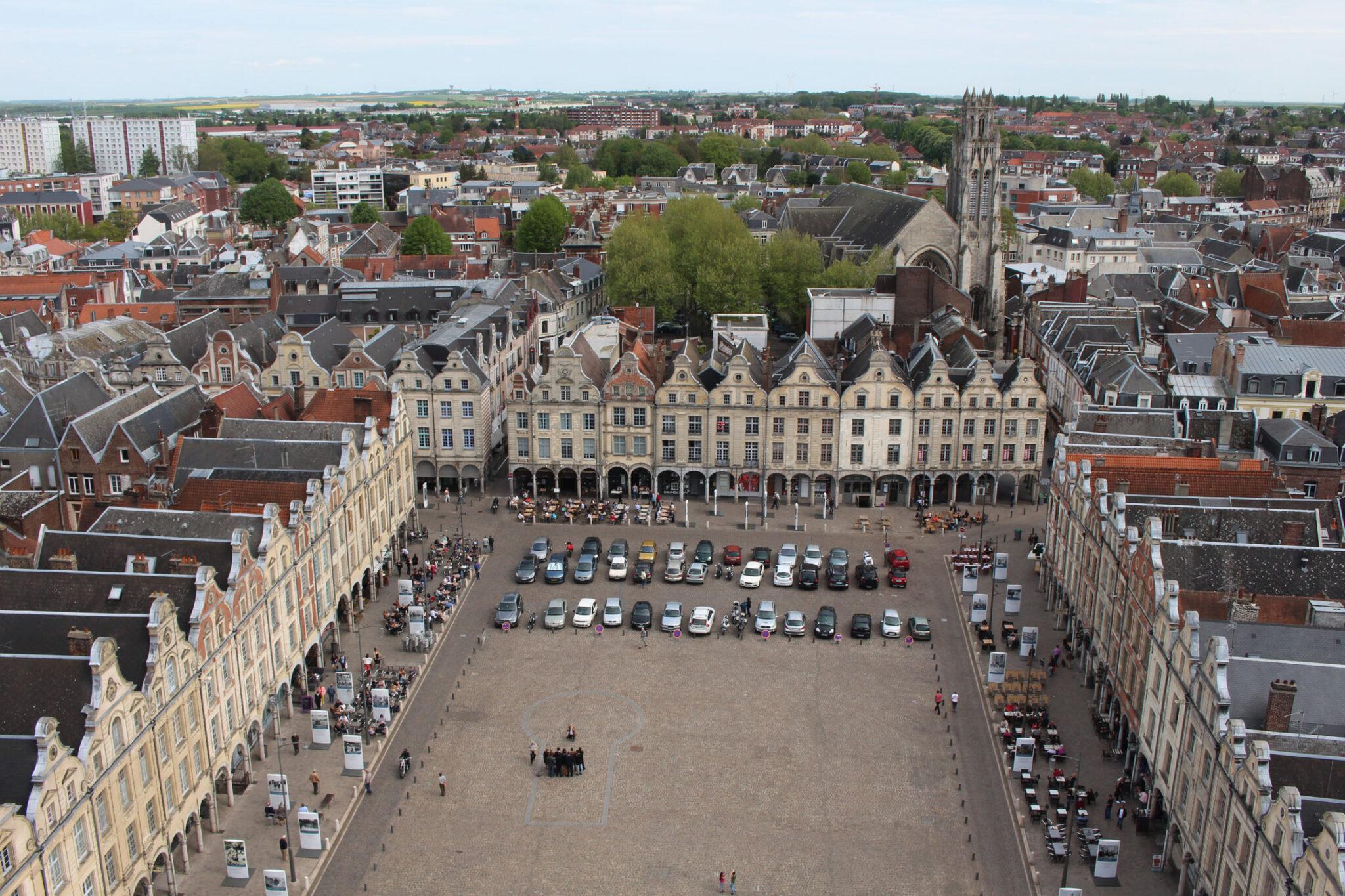 Calais on the Coast
Another amazing structure worth seeing while in town is the Calais Lighthouse. If you want to reach the summit, you must climb a total of 271 steps, but you will be rewarded with views that may extend as far as Dover on a clear day. The lighthouse is situated in the Courgain Maritime sector, which is Calais' ancient fishing zone and is worth investigating.
Take the difficult but rewarding hike to Calais Lighthouse for the panoramic city and ocean views. On a clear day, the famed white cliffs of Dover may be seen, while on a stormy day, the spectacular natural scenery on the English Channel can be seen.
Lighthouse of Calais
Long walks around the vast coastline of the city will fill your lungs with fresh sea air. The beaches are also ideal for both resting and participating in water sports. View this stunning, rugged landscape and its remarkable chalky tone from the peak of Cap Blanc Nez.
Beaches of Calais
During the summer, the beaches of this city are a perfect spot to catch some sunshine while relaxing on the golden sand. It is entirely safe to take a dip or swim in the sea to cool off since the water is shallow enough for everyone to enjoy even when it is frigid outside of the warmer season.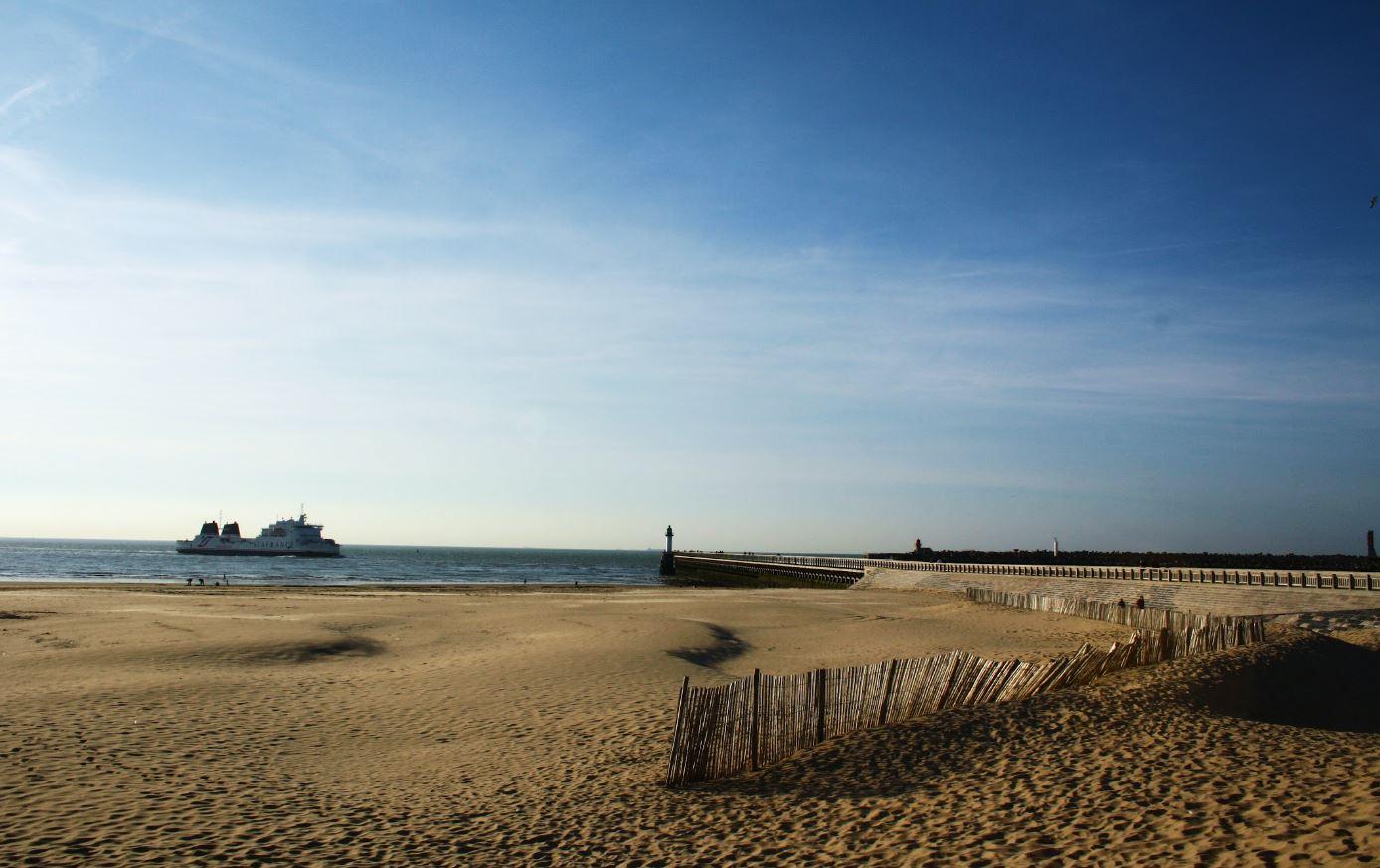 One of the beach's biggest attractions is the white beach huts that line the sand, and along the promenade, you'll find cafes and restaurants, as well as a great game of mini golf!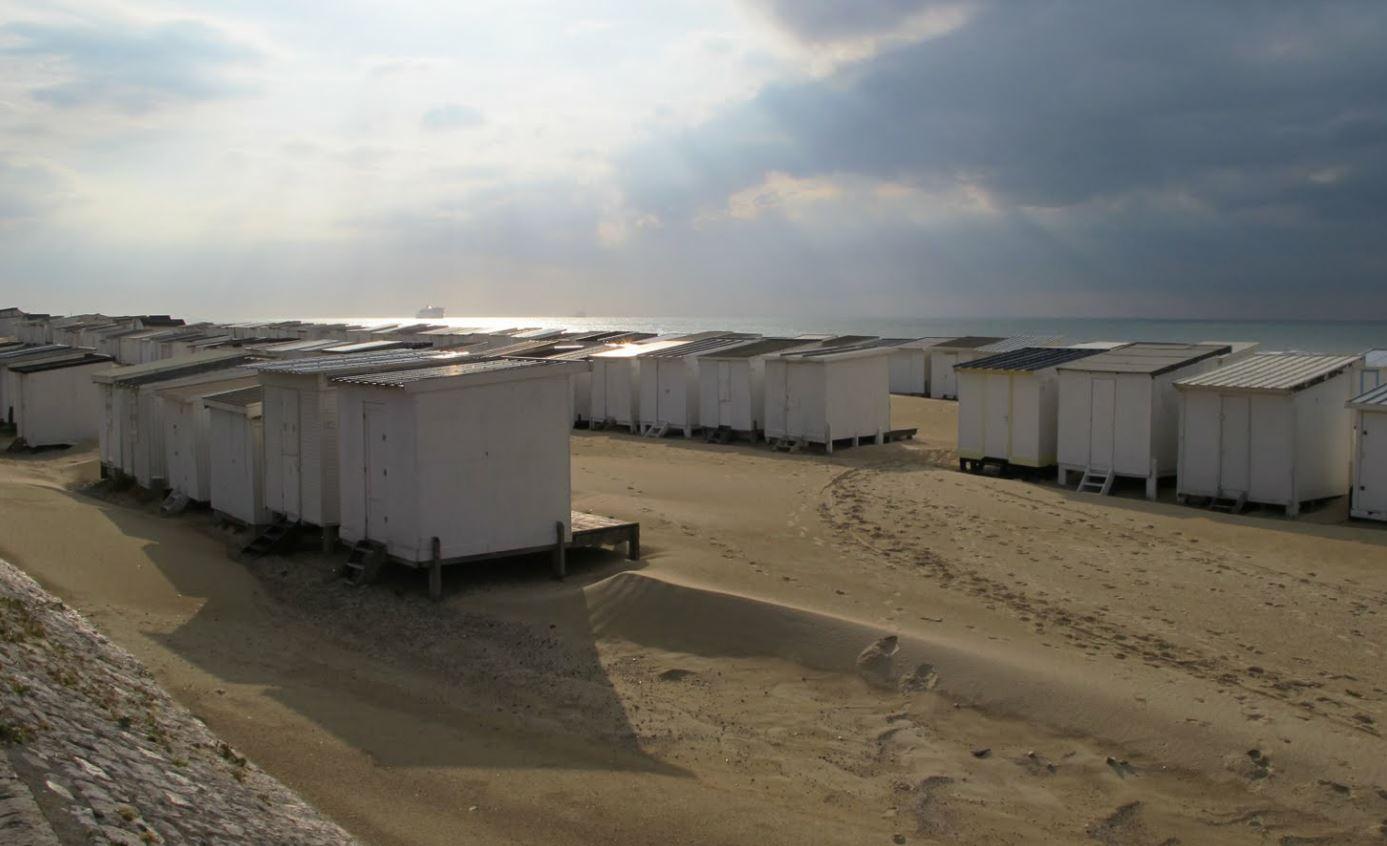 Just 10 kilometers west of Calais lies the picturesque Cap Blanc-Nez beach, which features white cliffs similar to Dover's iconic landmark. Walk up to the top of the headland for spectacular views of Great Britain, and keep an eye out for the ferries sailing over the Channel!
Shopping in Calais
In order to shop in French supermarkets and save money on regional food, many British visitors come here. The Rue Royale is the most well-known main street in the city. It has recently undergone substantial renovations and is now home to a variety of shops, cafés, and bars. Hugo Boss, Lacoste, Nike, Calvin Klein, and Guess can all be found among the hundreds of designer boutiques located under one roof on Marques Avenue for amazing rates on well-known brands.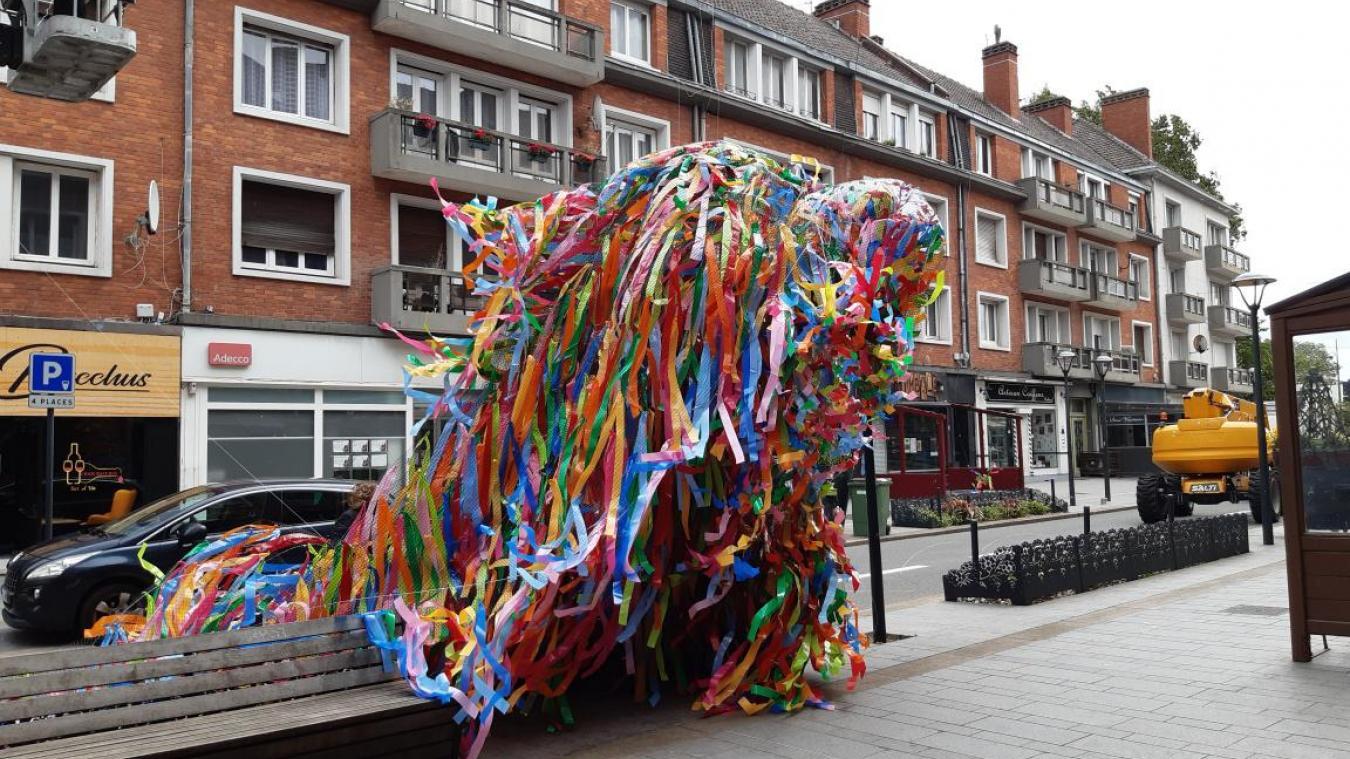 Visit Local Attractions
If you're looking for things to do during your visit to Calais, there are plenty of local attractions that will keep you busy.
If you like fine arts and historic paintings you should visit Musee des Beaux-Arts. It is the first gallery of Fine arts in the Nord-Pas-de-Calais region. The museum has got a large collection of paintings and sculptures. The permanent collections are composed of old masters such as Van Dyck, Rubens, and Ingres as well as Georges Braque, Marc Chagall, and Pablo Picasso.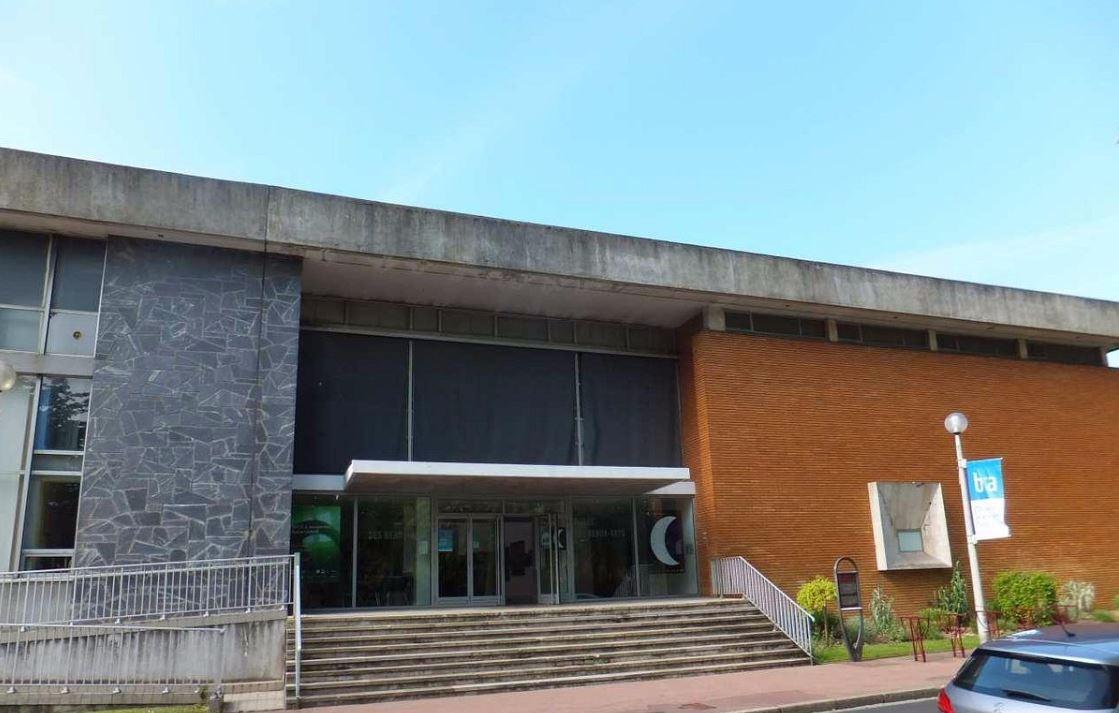 You might consider visiting the most famous Monument in the City, the Monument Yvonne et Charles De Gaulle. Located on the Promenade des Anglais, this monument is a tribute to Yvonne de Gaulle and Charles de Gaulle who were two very important figures in French history.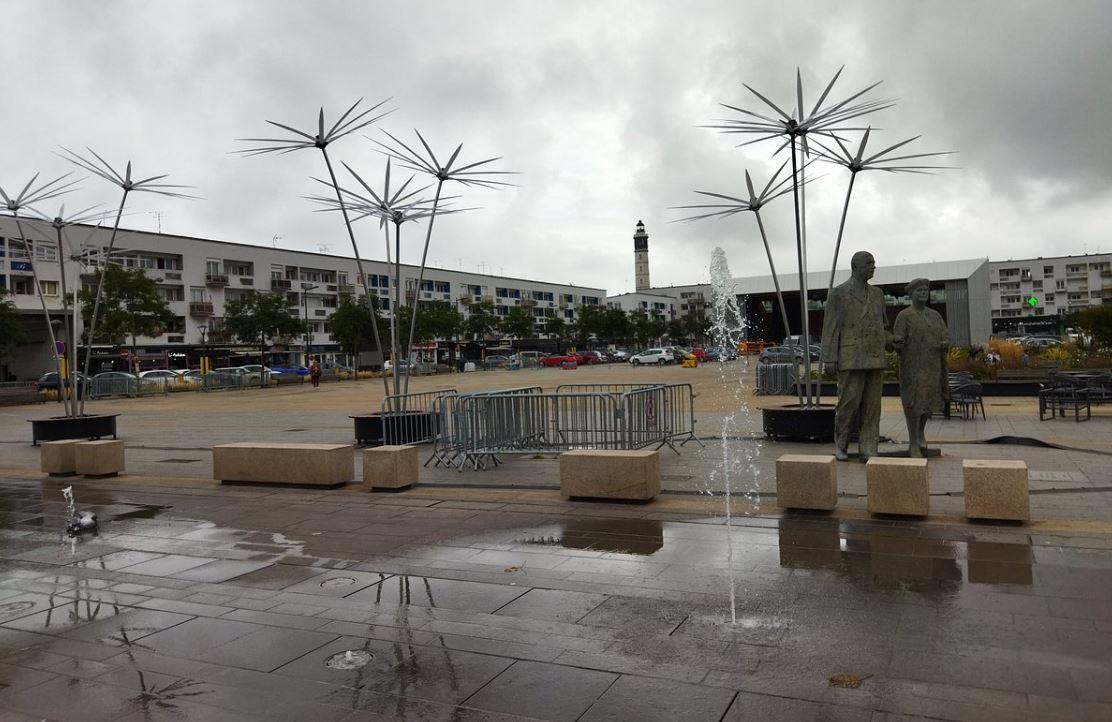 It was built by sculptor Paul Cornet in 1977, and for more than 30 years served as a gathering place for people from all over the world. People also hang out here and it is good for tourists who are looking for a place to sit down and relax while they check out their surroundings.
Enjoy Nature and Outdoor Activities
Calais also offers plenty of nature activities that are perfect for those who love being outdoors. With its location near the English Channel, there are numerous beaches nearby where visitors can enjoy swimming or relax on the sand. Visitors can also take boat tours along the coast or go fishing in one of many local rivers and streams. For those seeking even more adventure, there are plenty of hiking trails throughout the town with breathtaking views at every turn!
Plan your Trip
Calais is full of amazing sights and experiences that will make your visit unforgettable. Whether you're visiting with family or friends, this port city has something for everyone! From its rich history to its outdoor activities, there's no shortage of things to do while exploring this beautiful French destination! So Plan your travel to discover all this beautiful port city has to offer!
For more, do check out our other sections at travel-exotica.com