Socotra Island Beach, Strange Trees and Blue Baboon
Have you ever heard of Socotra Island? If not, you're in for a treat!
Stepping on Socotra island is like setting foot on an alien landscape. Although it has beautiful and relaxing beaches, but there is something very strange about this island. Socotra is a small archipelago of four islands in the Indian Ocean. It is also known as the "Galapagos of the Indian Ocean"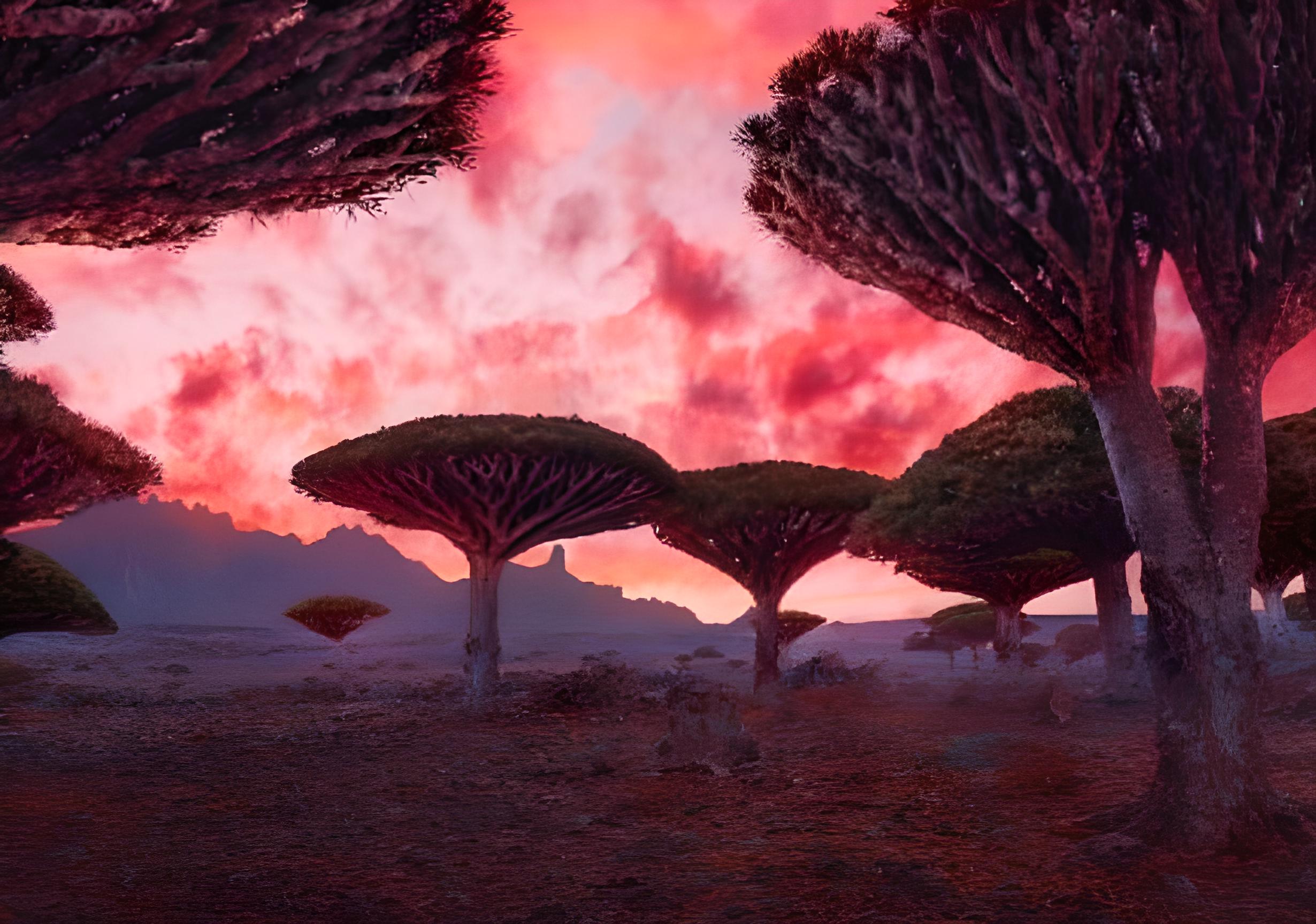 The Socotra archipelago has been isolated from mainland Africa for more than 60 million years, and this isolation has led to the evolution of many endemic species of flora and fauna. The island is home to around 800 plant species, one-third of which are not found anywhere else on planet Earth, including some 150 species that are endemic to Socotra.
Socotra is a remote and wild place with an alien landscape and species that make it a perfect destination for eco-tourism.
This place is home to some of the most unique plants and species on the planet, like the Exotic Blue Baboon Tarantula. If you're looking for an amazing travel destination that will make you feel like you're on an alien planet, then look no further, because Socotra Island is definitely worth considering!
In 2008, UNESCO declared this island a UNESCO World Heritage Site to save it from construction activities. This island is mostly untouched and isolated, and it offers a great destination if you like to connect with nature.
Socotra Island has amazing beaches with pristine blue waters and plenty of exotic plants. This small island in the Indian Ocean has a lot to offer its visitors, from beautiful beaches to interesting wildlife. The beaches are bright blue, and the plants are very strange yet beautiful.
Socotra Island
Socotra Island is a beautiful and unique island in the Arabian Sea off the coast of Yemen. This island has pristine beaches, towering cliffs, and a landscape of dragon blood trees and Socotran fig trees. It is a paradise for nature lovers and outdoor enthusiasts. Whether you want to kayak on the calm waters or hike across the rugged terrain, Socotra has something for everyone.
This place is a breathtakingly beautiful place that is truly unlike any other place on earth. It is the perfect destination if you're looking to disconnect from the stress of modern life. You can come here and simply enjoy the beauty of nature. From snorkeling in crystal-clear waters teeming with colorful sea life to exploring ancient villages in the jungles, this place has it all.
This is an exotic travel destination that is unlike anywhere else in the world. Don't forget to put Socotra Island on your list! And don't worry – getting to Socotra Island is easy. Just hop on a plane and enjoy the incredible natural beauty of Socotra once you arrive.
Socotra Island Beaches
Socotra Island is famous for its beaches, with crystal-clear waters and glimmering white sands. No doubt, we can say that the Socotra Island beaches are the most beautiful in the world. The coastline is dotted with hidden coves and secluded bays, offering plenty of opportunities for peaceful solitude or exciting adventure.
Whether you're looking for a quiet spot to relax or an invigorating surf break, Socotra Island beaches are sure to leave you breathless. From the cerulean waters of Qalansiyah Beach to the calm waters of Shoab Beach, these pristine shores never fail to impress. Experience some of the most beautiful beaches in the world by visiting Socotra Island Beaches and seeing the beauty.
Related Article : The Best 10 Taiwan Beaches for you next Vacation
Socotra Island's unique Plant Species
Socotra Island is a fascinating place, home to a diverse array of plant life. One of the most iconic plant species found on Socotra is the dragon's blood tree, a stunning tree with gnarled branches and bright red leaves. This unique tree thrives in the arid landscape of Socotra, drawing nutrients from deep underground where water is plentiful. Likewise, other species native to Socotra have adapted to survive the harsh conditions of the island.
For example, sprawling cacti that store water and camel thorn trees that have long spines to ward off predators. In addition to providing vital habitat for these plant species, Socotra Island plays an important role as a biodiversity hotspot. It acts as a refuge for many rare and endangered plant species from around the world.
This place is home to countless species of flora and fauna that are found nowhere else in the world. Socotra is known for having dozens of endemic plant species, meaning that they are found naturally nowhere else on Earth. These plants range from towering date palms and aromatic myrrh trees to delicate flowers like Socotran button squill and mangrove tree blossoms.
One of the most striking aspects of Socotra's many impressive plants is how well they are adapted to their extreme environment, thriving even in arid conditions with little rainfall or soil nutrients. Whether you're enjoying a day at Socotra's stunning beaches, spotting rare fauna in its incredible rainforests, or marveling at its unique plants, this place truly has something for everyone.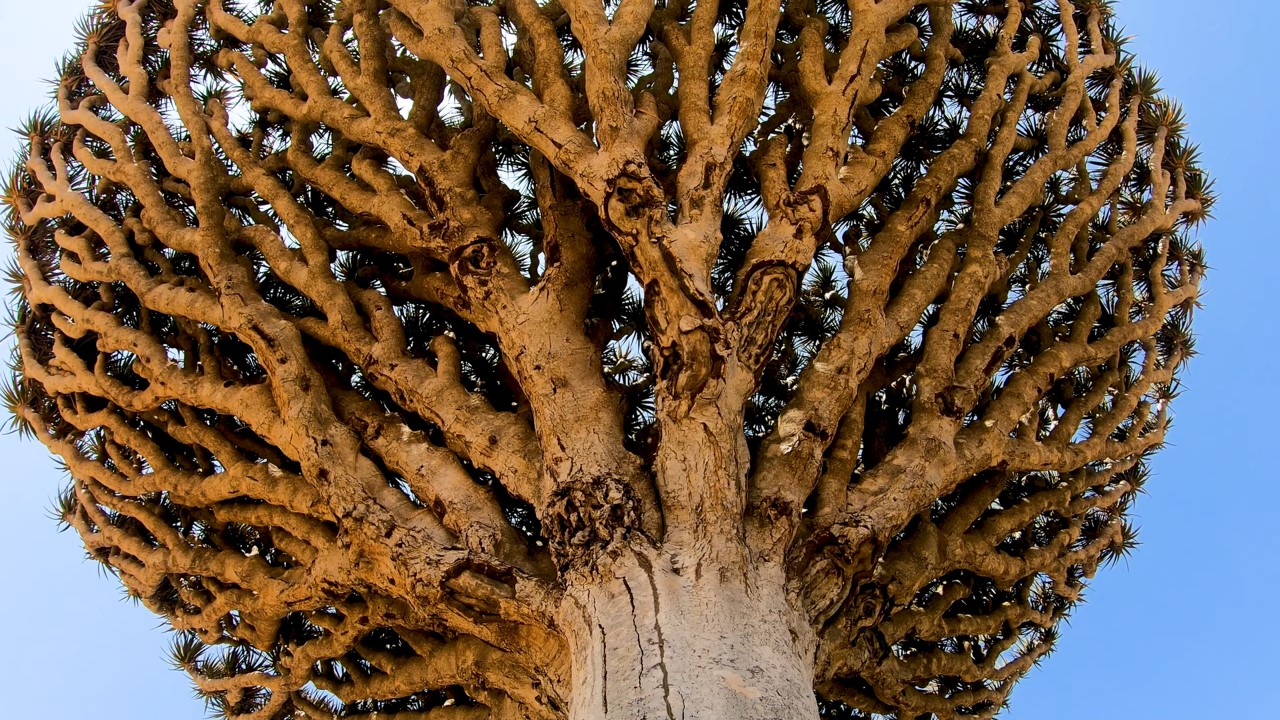 The wildlife on Socotra Island
There is a unique and beautiful stretch of coastline at Socotra Island, with some truly amazing wildlife. With its large, sweeping beaches and calm, crystal-clear waters, Socotra is the perfect place to see some truly spectacular creatures. Whether you're strolling along the diverse ecosystems along the beach or kayaking through the vibrant coral reefs.
you'll be greeted by an array of exotic birds and sea turtles. In particular, Socotra island is home to the Socotra cormorant – a striking butterfly-like sea bird that has been known to fly for days at a time without stopping once. If you're looking for an unforgettable birding experience, Socotra is unmatched in its diversity and beauty.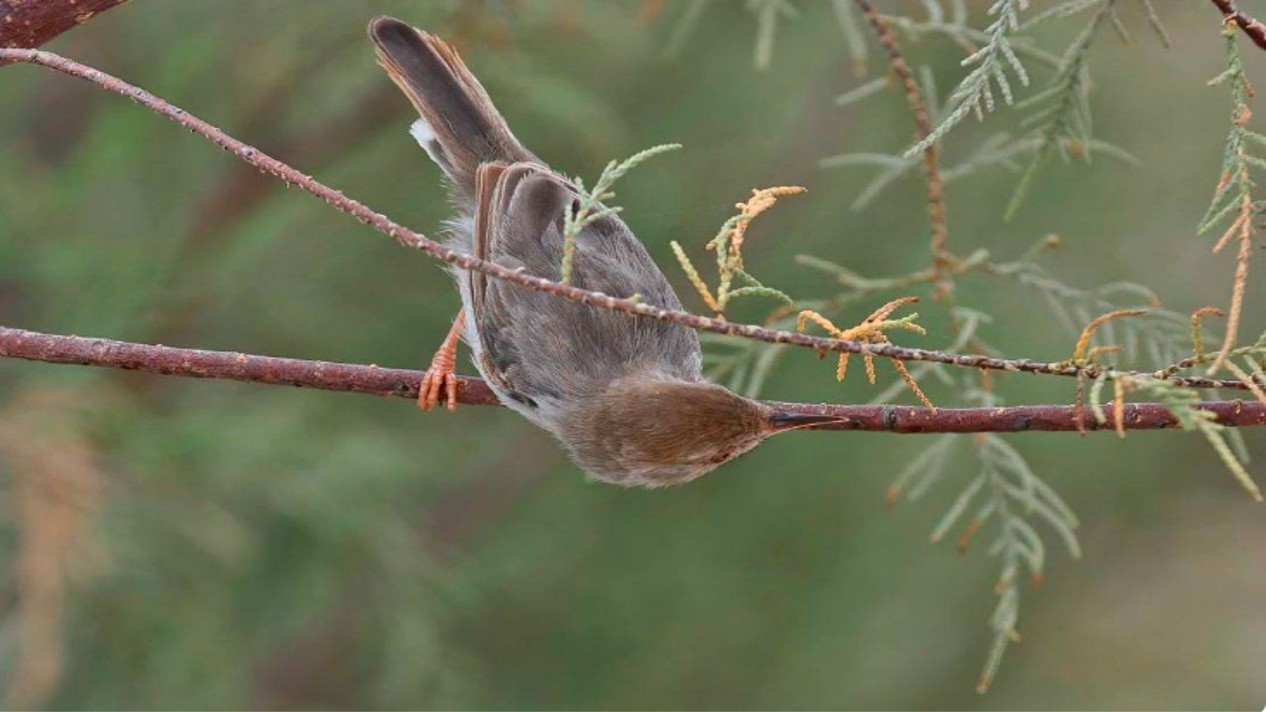 Socotra Island is one of the most unique and fascinating places on Earth. This place is a true treasure trove of biodiversity. One of the island's most striking inhabitants is the blue baboon, a majestic primate that can be found lounging in the trees or foraging for food along Socotra island Beaches are just stunning. With its striking coat and curious disposition, the blue baboon is an absolute delight to observe, making Socotra Island a must-visit destination for nature enthusiasts and animal lovers alike.
Whether you want to spend your days hiking through lush forests, snorkeling among dazzling coral reefs, or simply relaxing on the beach while watching these fascinating creatures go about their daily lives, Socotra Island is sure to enchant and mesmerize you in equal measure. So next time you're dreaming of paradise, head to Socotra Island Beaches and let the incredible atmosphere whisk you away!
Wide range of activities while on Socotra Island
Socotra Island is the perfect destination for anyone who loves to be outdoors and active. The island boasts a stunning coastline, with countless beaches where visitors can swim and snorkel in the crystal-clear water. For those looking for more challenging activities, Socotra is also home to some wonderful hiking trails, where you can explore the island's unique landscape at your own pace. Whether you prefer to keep your feet planted firmly on the ground or dive into the ocean, Socotra has something to offer everyone. Once you are here, you'll have an amazing time hanging out under the sun and enjoying all that Socotra has to offer.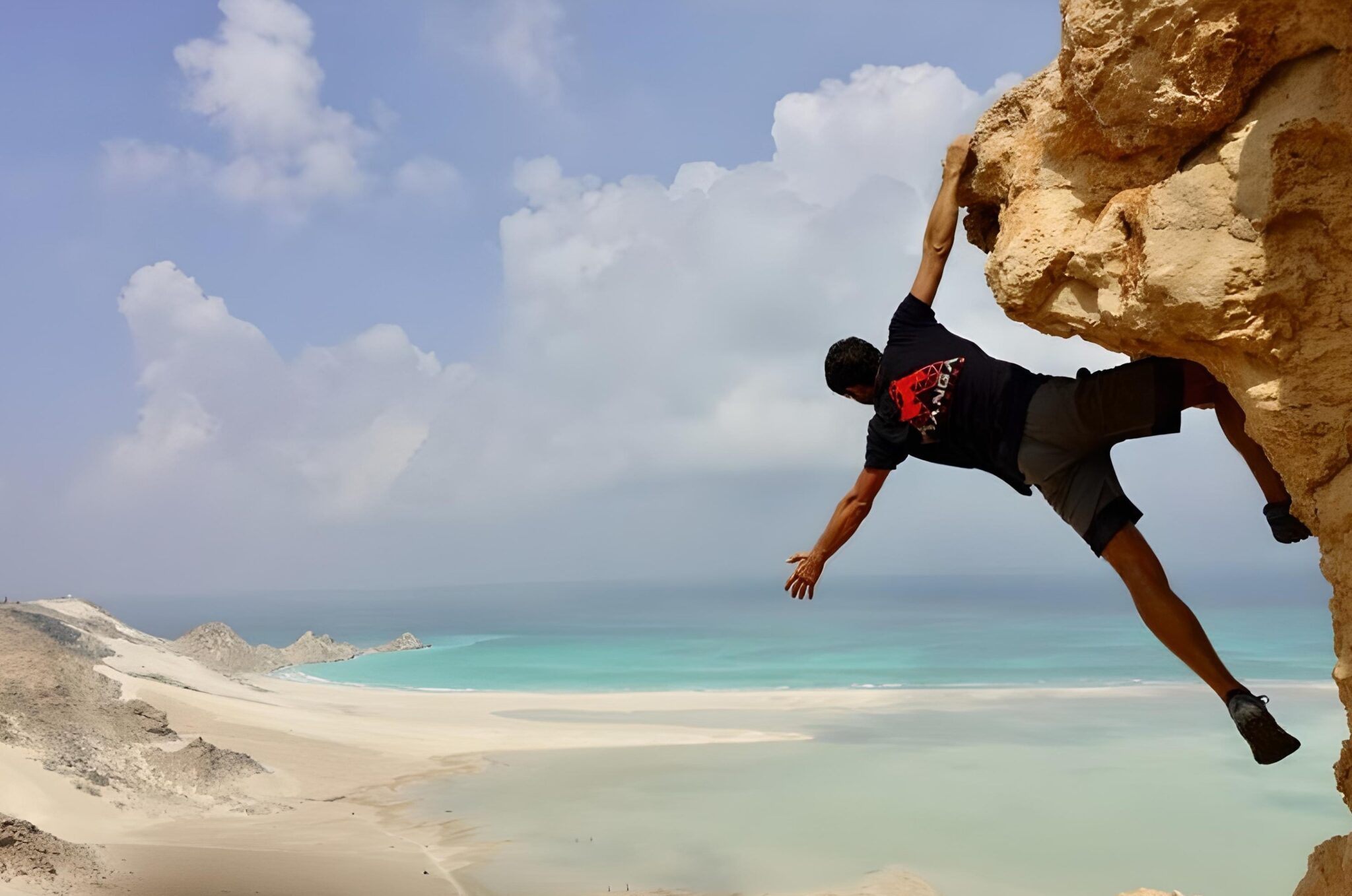 Socotra Island is an exotic getaway
This is the perfect destination for anyone in search of a truly exotic getaway. Located off the coast of Yemen, Socotra is known for its pristine beaches and unspoiled landscapes. With its unique mix of flora and fauna, Socotra offers visitors a glimpse of an untouched paradise, with endless stretches of golden sand and crystal clear waters that are teeming with marine life. Whether you want to lounge all day on the beach or explore the island's rugged terrain, Socotra has something for everyone.
The Socotra Island Blue Baboon is a critically endangered species that can only be found on Socotra Island. The Socotra island beaches here are some of the most beautiful in the world, and they're home to various interesting plants and animals. If you're looking for an exotic beach vacation destination, Socotra Island should definitely be at the top of your list
Socotra Island FAQs
Q. Where is Socotra Island
A. Socotra Archipelago, in the northwest Indian Ocean near the Gulf of Aden, is 250 km long and comprises four islands and two rocky islets which appear as a prolongation of the Horn of Africa.
Q. Do We need a visa to go to Socotra Island?
A. Yes. All tourists need a Yemeni visa to visit Socotra island. The process usually takes a few days and the visa will be issued by the island authorities.
Q. What are the best places to visit on Socotra Islands
A. Visit Socotra Island Beaches, some of the best Socotra island beaches are Qalansiyah Beach and Qalansiyah Beach, and other places to visit are Diksam Plateau, Wadi Dirhur Canyon, Skand Peak
For more, do check out our other sections at travel-exotica.com