Best Road Trip destinations in America
America is known across the globe for its incredible sights, scenic drives, scenery, and landscapes that have been featured in several movies and television series, and they're best explored with a road trip. The United States is home to a great number of renowned and amazing sights, like the magnificent and enormous Grand Canyon, the beautiful Monument Valley, and Manhattan's skyline, which is dotted with skyscrapers.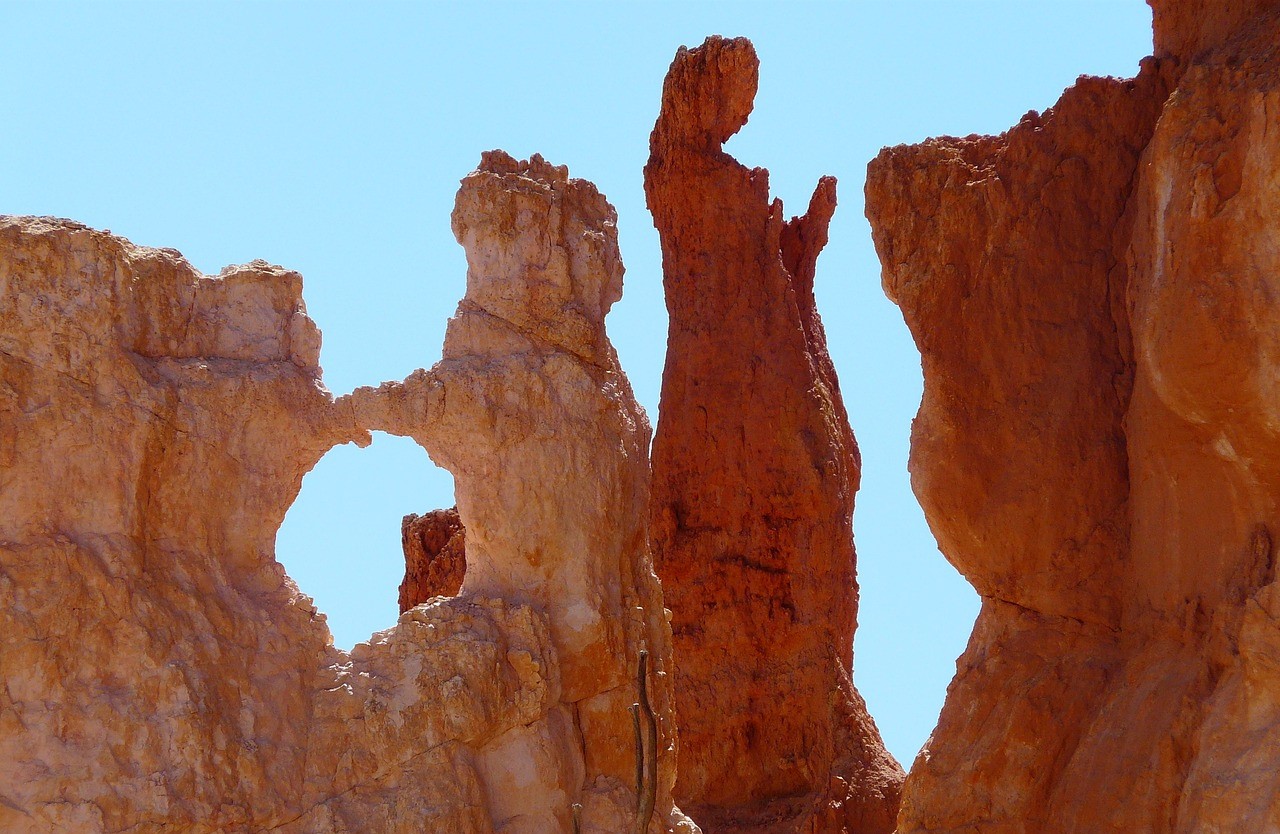 America is one of the biggest nations on earth, and its 50 states are home to stunning and wonderful scenery, including cliff-hanging coasts, picturesque lakes, and deserts. There are many different types of natural and man-made marvels, as well as some of the greatest and most beautiful national parks on Earth, between the Rockies in the west and the Blue Ridge Mountains in the east.
A memorable road trip that includes stops at some of America's most well-known and popular tourist destinations is one of the greatest ways to explore the country's most beautiful places. Here are some of the best destinations for road trips in the USA.
Grand prismatic spring
Grand Prismatic Spring is famous for its kaleidoscope hues. Grand Prismatic Spring is located in Yellowstone National Park, not far from other lovely pools and rushing geysers. Interestingly, it measures 110 meters in circumference and 50 meters in depth, making it the third-largest hot spring in the world.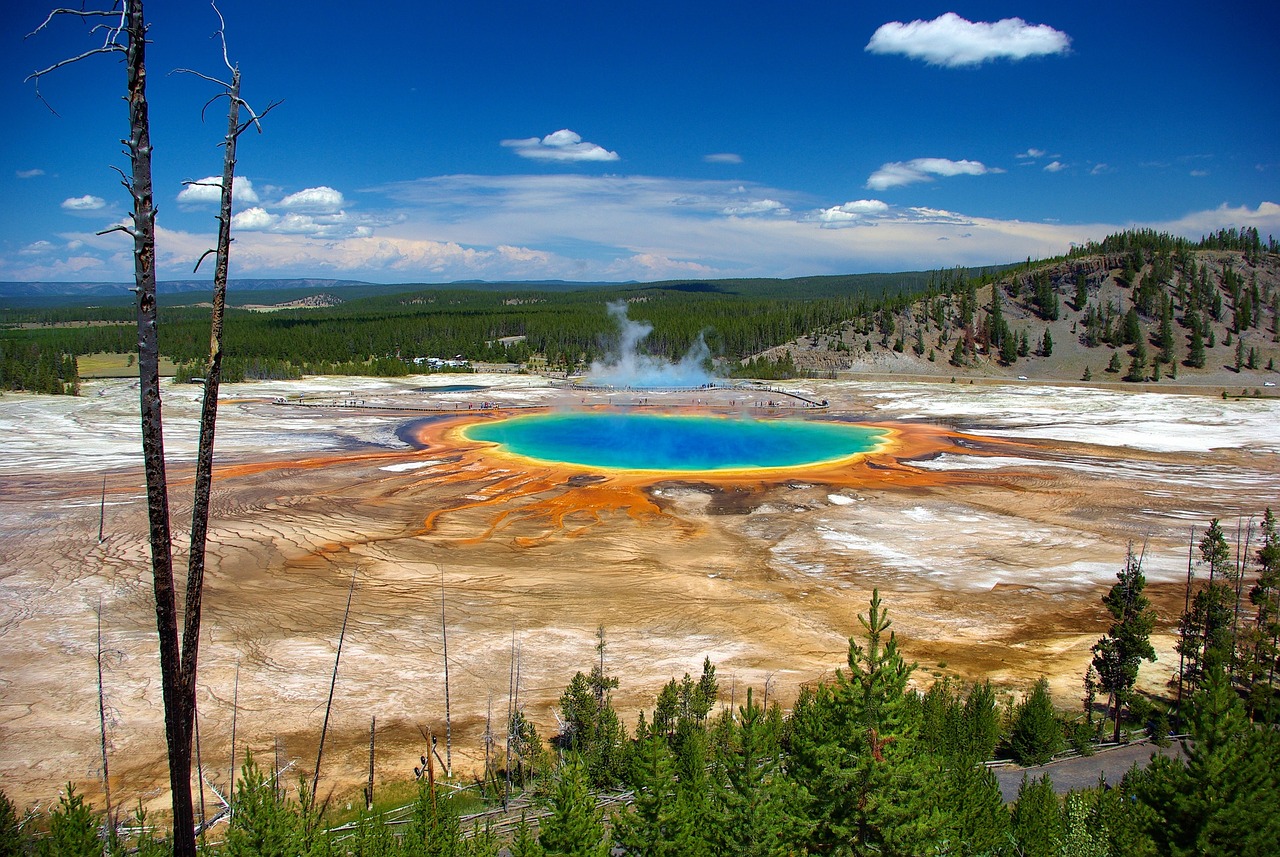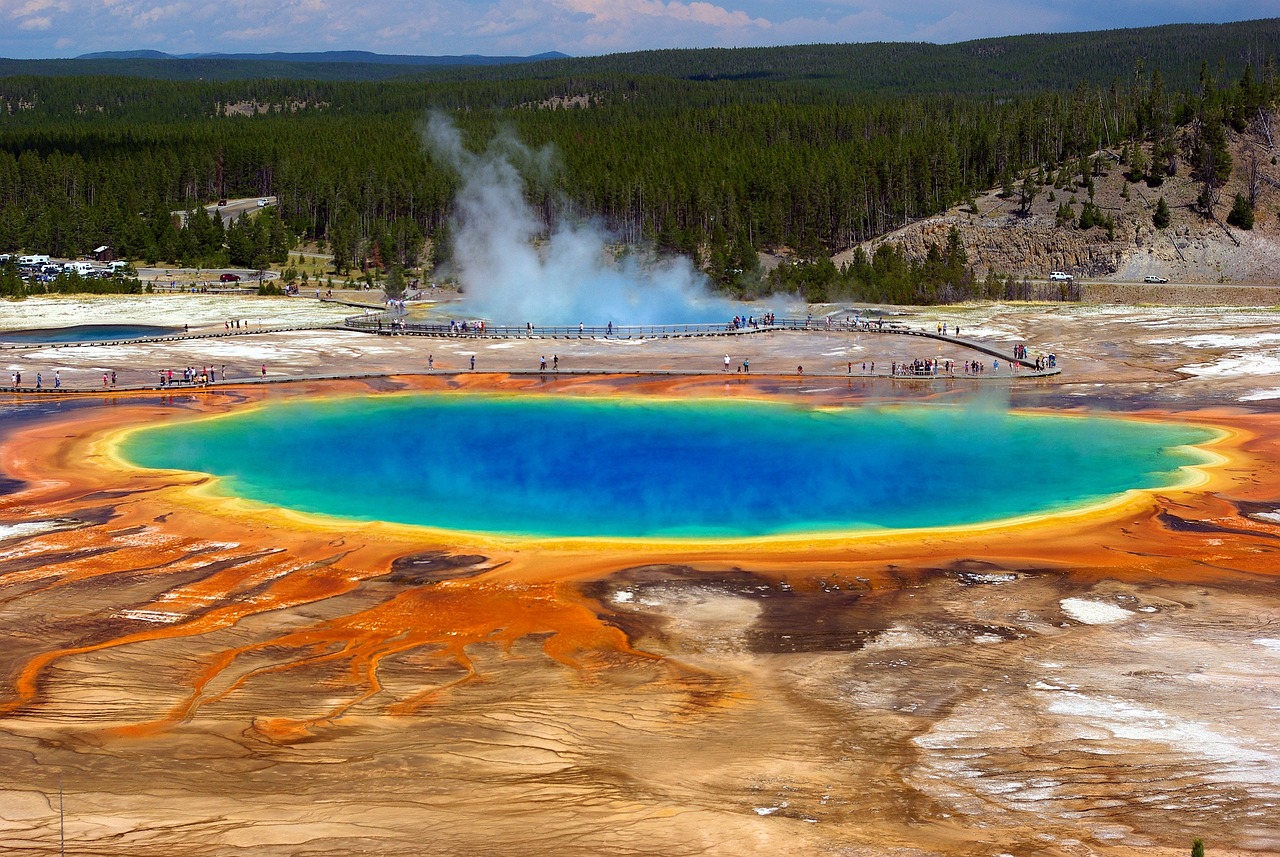 Even though its size and scope are remarkable, it is mostly known for its vibrant hues, which include reds, oranges, yellows, greens, and blues. These vibrant colors are a stunning sight, especially when compared to the barren landscapes that surround the sizzling spring. They're best explored with a road trip to enjoy this beautiful, colorful water spring.
Niagara Falls
One of the most breathtaking views in the world, Niagara Falls, spans the border between Canada and the United States. The magnificent waterfall is located in the western part of the state of New York. The falls are almost a thousand meters long in total, and each minute, millions of gallons of water cascade over the brink.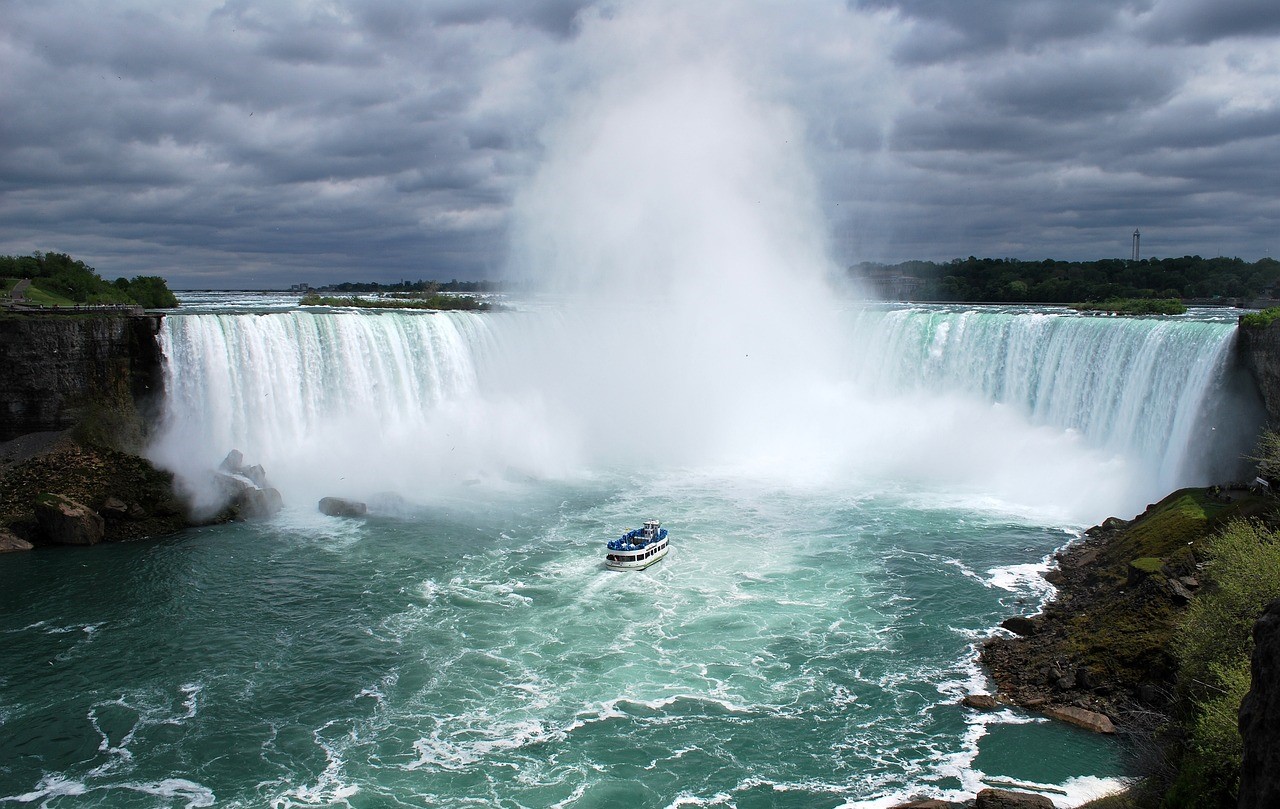 This seemingly infinite wall of white water offers amazing views. From the decks of a spray-drenched boat below, or from either side, you may take some incredible pictures. The jaw-dropping size and magnificence of Niagara Falls, which may reach up to 50 meters high, must be seen in person, and it is best seen on a road trip.
Horses shoe bend
The breathtaking Horseshoe Bend is found in the Glen Canyon National Recreation Area in northern Arizona. It is known for its remarkable horseshoe-shaped formation, in which rugged cliffs wrap around the raging river below, which was created over millennia by the Colorado River.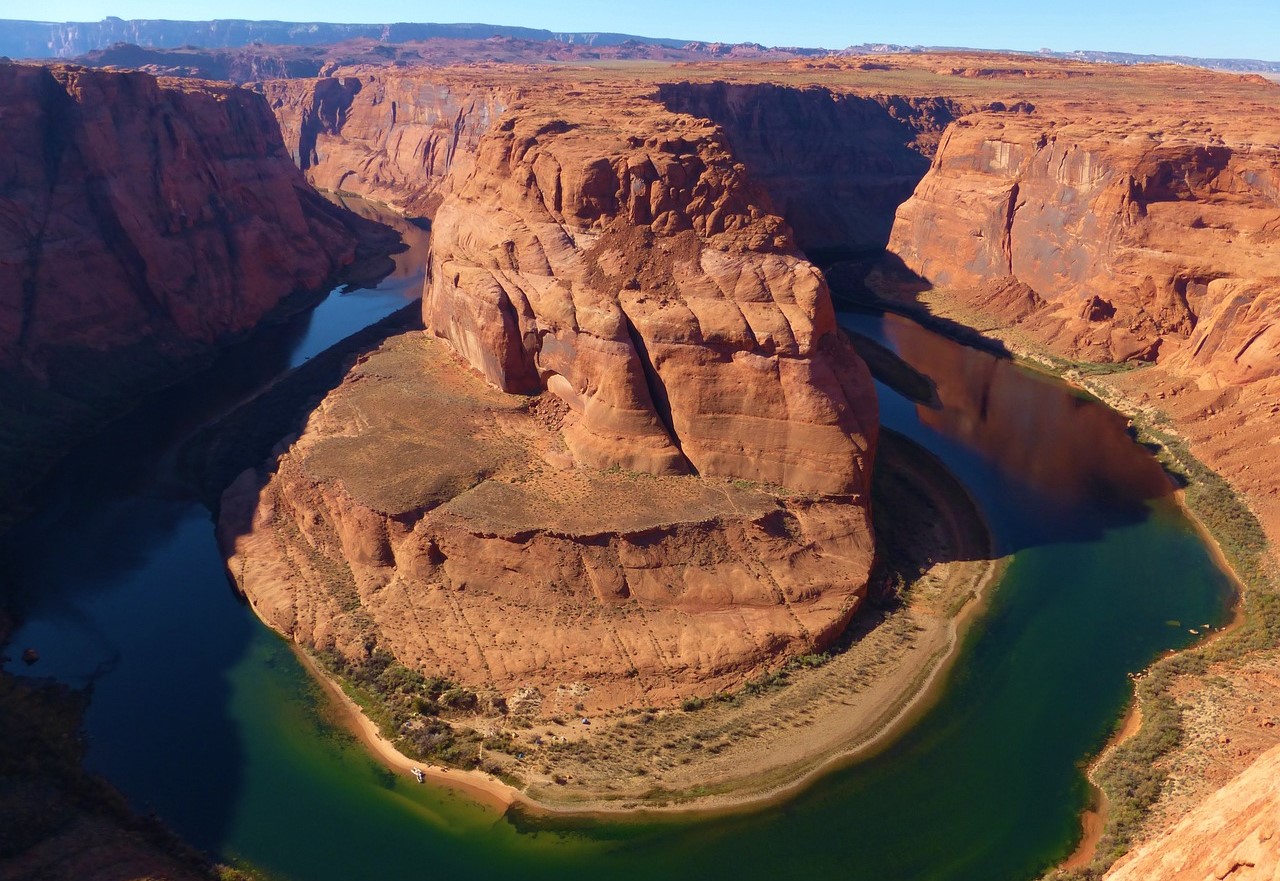 Horseshoe Bend is a particularly well-liked tourist destination since it produces such a striking sight; many people trek the short distance to reach its noteworthy perspective. This natural wonder is seen from a height of more than 300 meters above the river, and sunset is the best time of day to see Horseshoe Bend at its most beautiful. It can be explored on a road trip.
Yosemite valley
This huge valley, located in the center of Yosemite National Park and tucked between the Sierra Nevada mountain range, is its most well-known and often photographed location. The magnificent glacial valley, which is about 12 kilometers long and is bordered by enormous granite summits like the renowned El Capitan and Half Dome, is covered in pristine pine forests.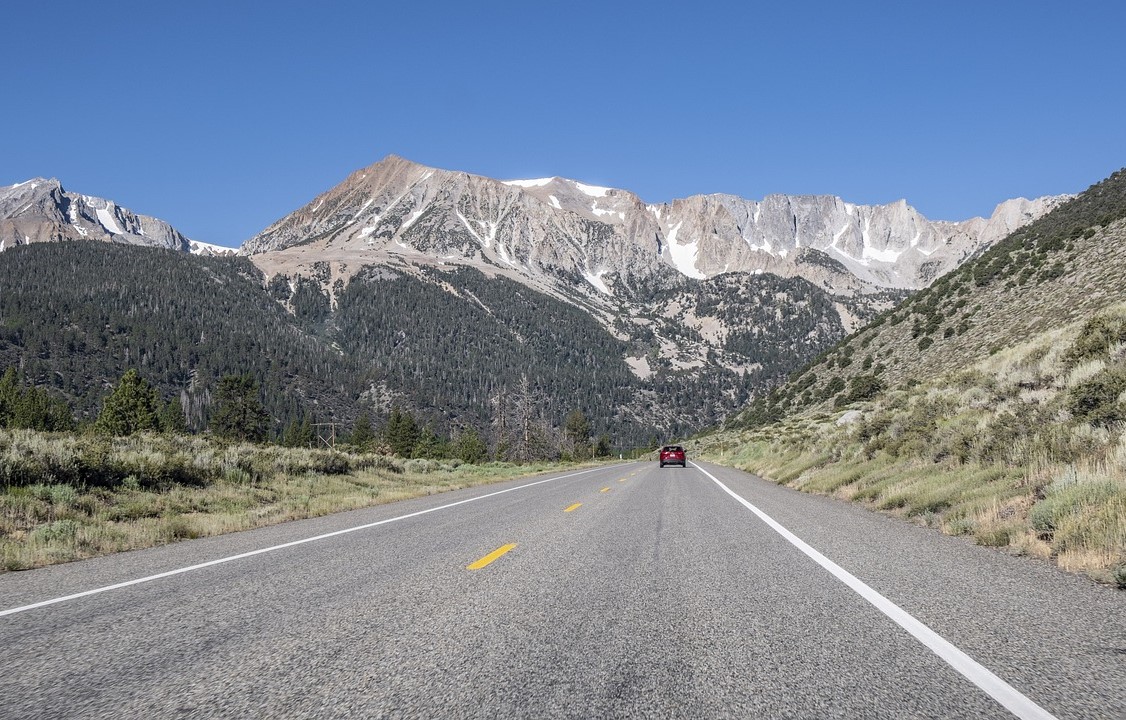 Yosemite Falls, the tallest in North America, is one of many sparkling streams and waterfalls that flow into it. Yosemite Valley, which is breathtakingly gorgeous, offers a variety of pleasant hiking paths along with breathtaking vistas at every turn.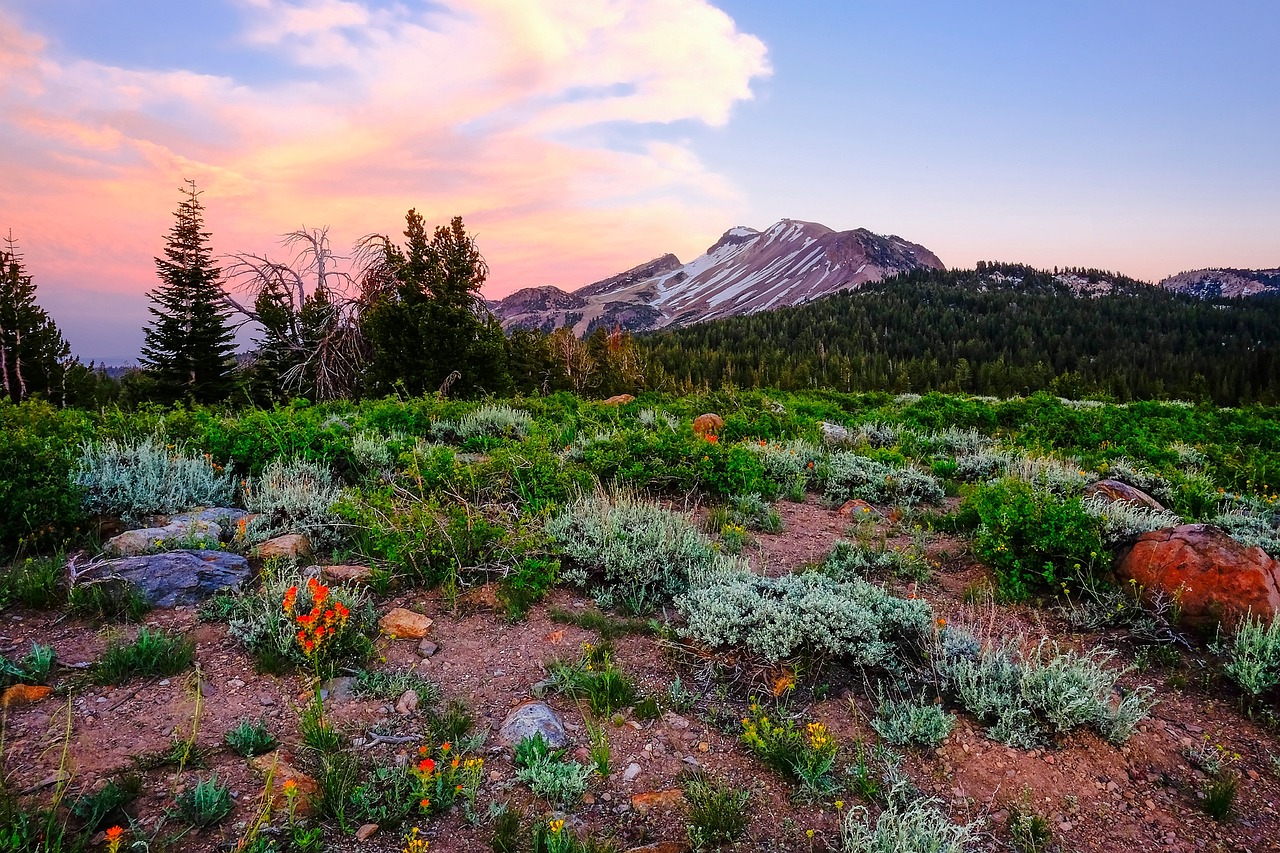 Nā Pali Coast
One of Hawaii's best-known and most photographed views is the Na Pali Coast, which dominates and defines the northwest coast of Kaua'i. The Pacific Ocean's glistening waves are buried beneath its enormous, staggeringly craggy cliffs, which climb 1,200 meters above them.
The expansive and stunning stretch of coastline has made several appearances in movies and television series over the years, while it is most known for its role in Jurassic Park. The Na Pali Coast is without a doubt one of the most breathtaking places in all of America to visit. The only ways to see the inhospitable area are by trekking, kayaking, or helicopter, with breathtaking views wherever you turn.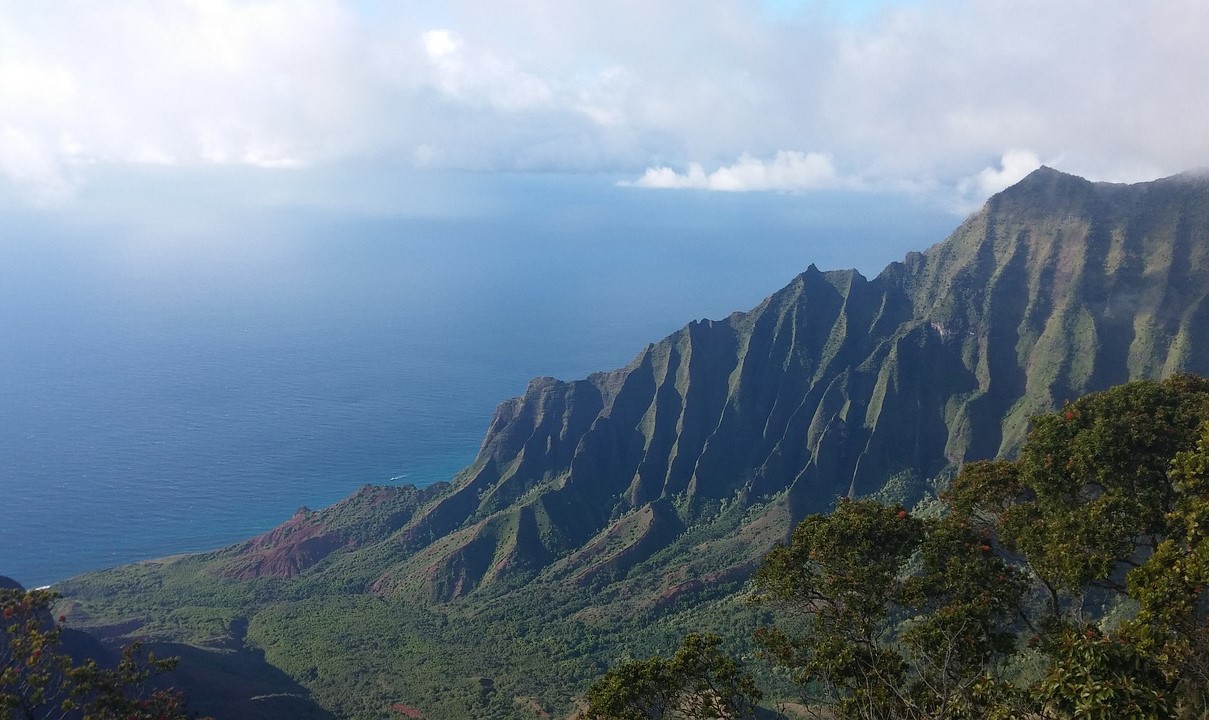 But if you plan to see the Napali coast by a road trip you have to drive to Polihale Beach or Kee Beach for breathtaking views of the NaPali Coast, or drive via Waimea Canyon in Kokee State Park and stop at either the Kalalau Lookout or Pu'u o Kila viewpoint, which marks the beginning of the Pihea Trail. Both of these viewpoints lead you to the rear of Kalalau Valley, where you may look down on one of Hawaii's most breathtaking valleys.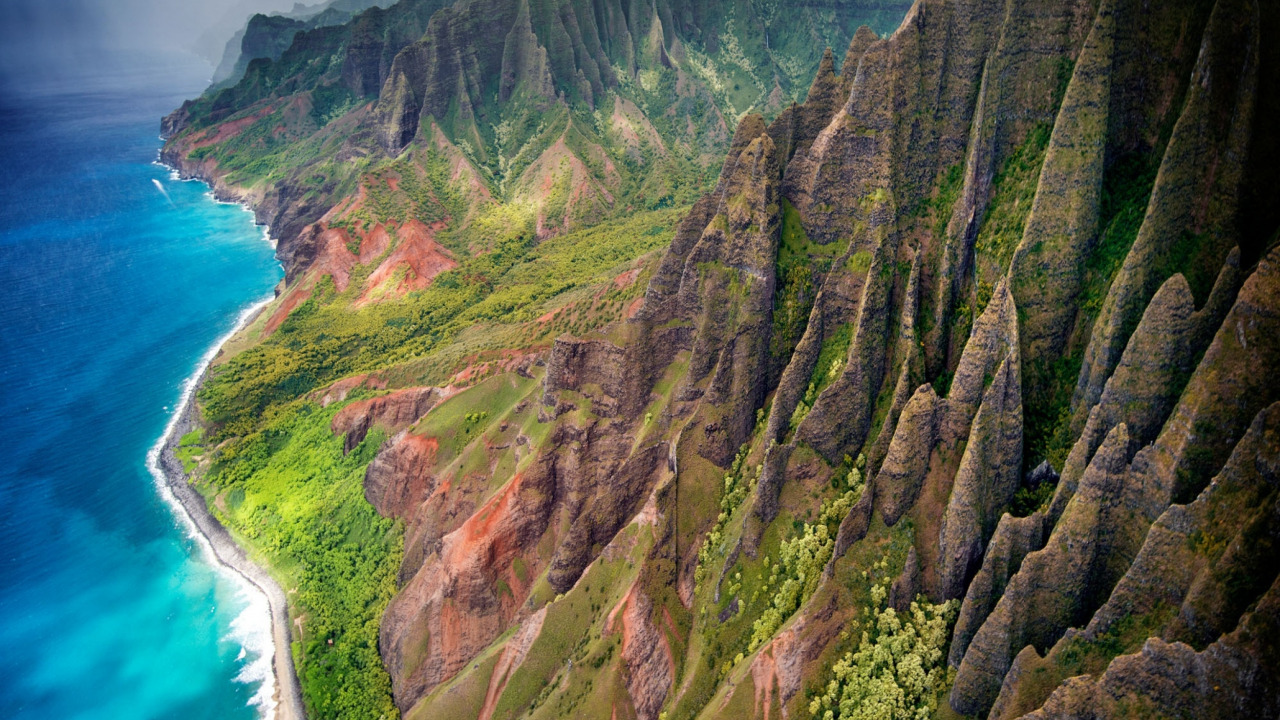 Glacier national park
The stunning Glacier National Park, which shares a border with Canada, covers a sizable portion of Montana and is home to beautiful terrain. The park, which was founded in 1910, safeguards many kinds of flora and wildlife as well as various habitats and is also famous for its incredible views.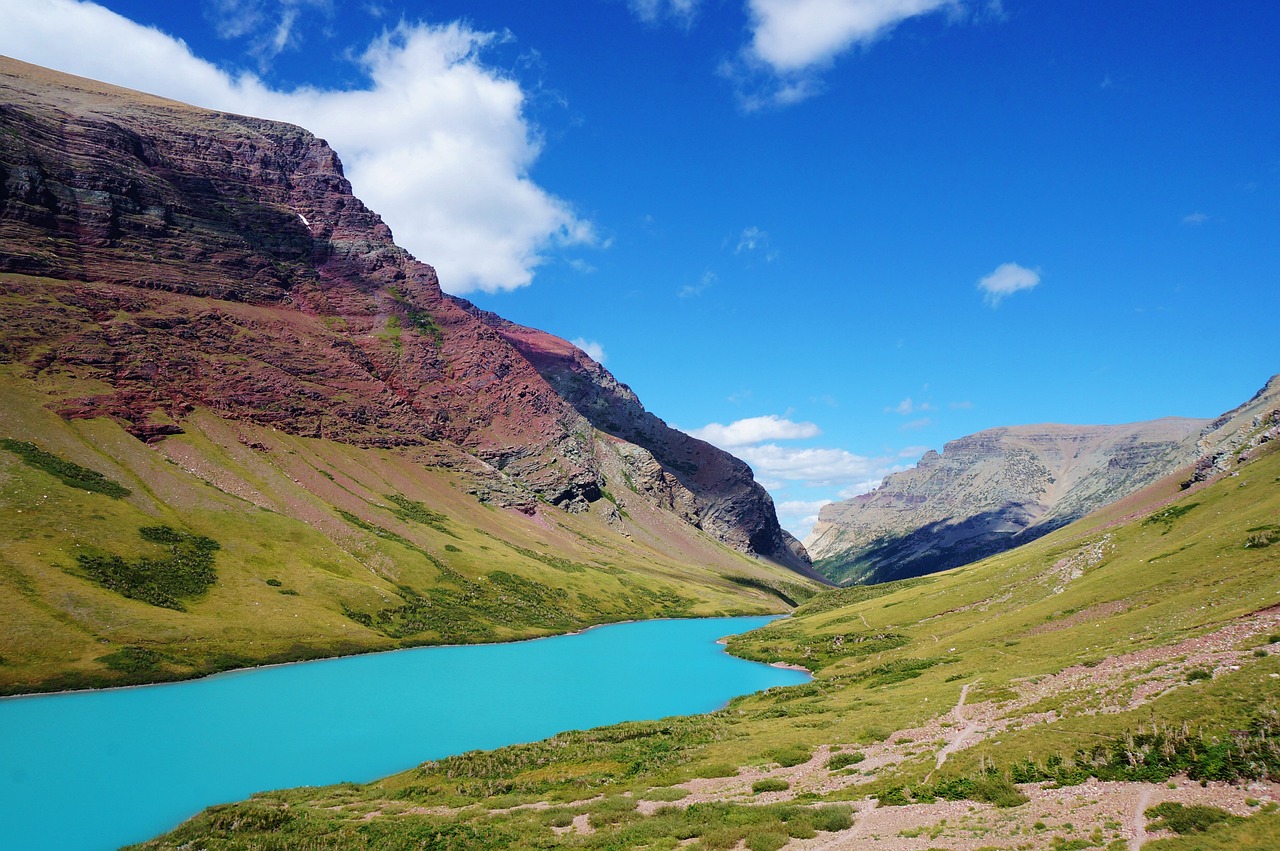 Within its boundaries, two mountain ranges have gorgeous sections, and the glacier-scarred landscapes are home to more than 130 shimmering lakes and tumbling waterfalls. Hiking along the picturesque paths of Glacier National Park is a delight because of the gorgeous scenery and vast wildness; grizzly bears and golden eagles may sometimes be seen here and there.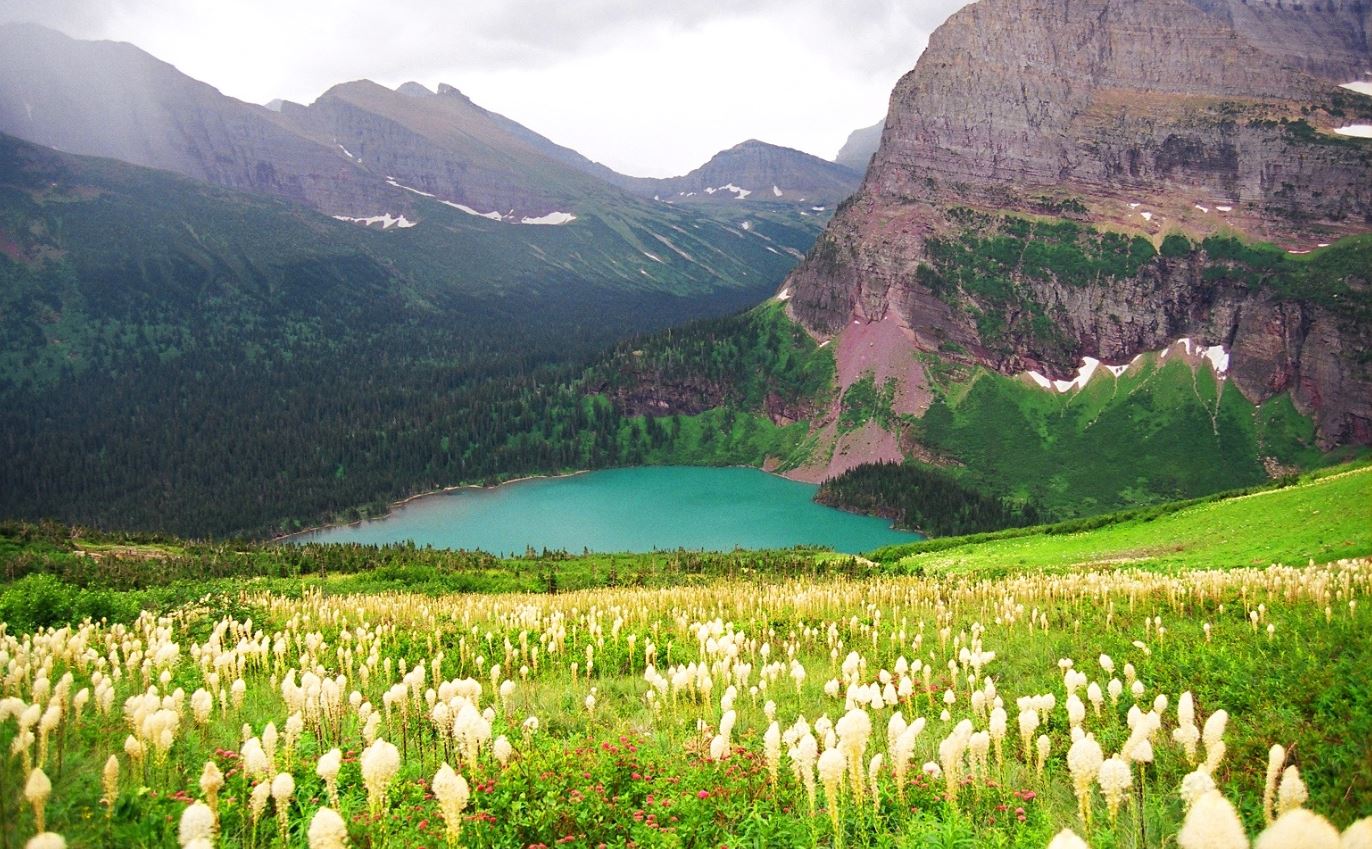 Related Article: Wichita Mountains Camping Guide and Cabins
Florida keys
The Florida Keys are a stunning archipelago located between the Atlantic Ocean and the Gulf of Mexico, stretching out to the south of the Sunshine State. It is an excellent destination for scenic drives on a road trip.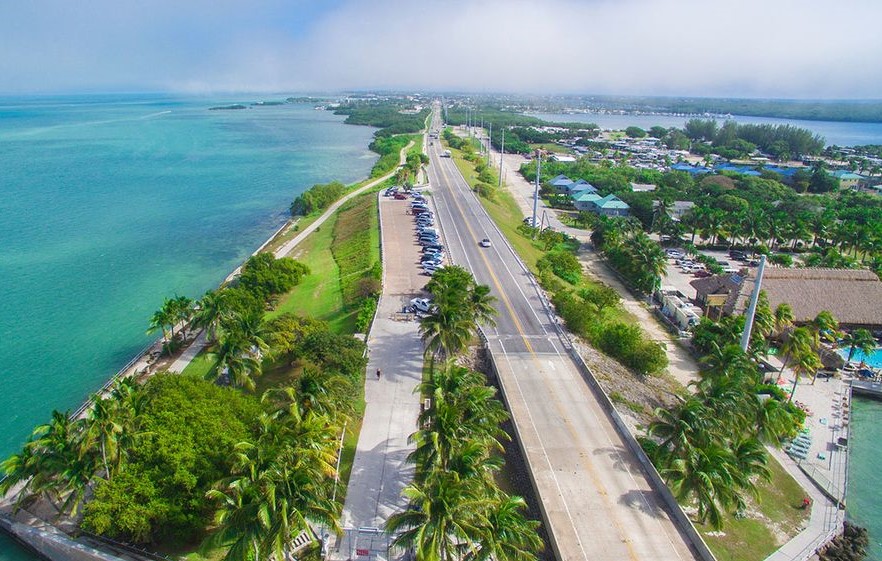 There are over 1,700 coral cay islands in the group, many of which are undeveloped and abandoned, and they are all connected to the mainland by the Overseas Highway, which can be explored with a road trip. Some are great for unwinding and relaxing, while others are wild. Scuba diving and deep-sea fishing are popular activities in Key Largo and Islamorada. The Keys are renowned for their sunny climate, tropical beauty, and plenty of recreational and entertainment activities, making them very popular with tourists and retirees.
Multnomah falls
Multnomah Falls is a spectacular sight, cascading down two rocky cliffs and surrounded by natural beauty. It is one of the most popular natural leisure sites in the Pacific Northwest because of its exceptional beauty, which can be explored on a road trip.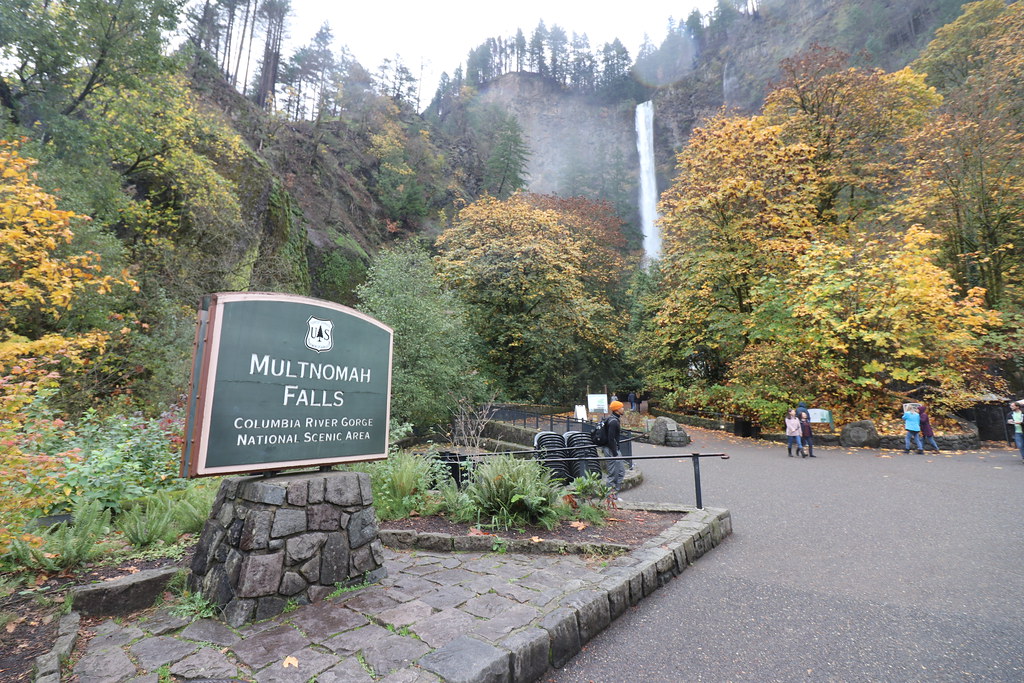 It is situated in the state of Oregon, not far from Portland. Visitors may stroll down a picturesque route to the waterfalls, which offers stunning vistas or cross a tiny footbridge across the lower cascades for the greatest waterfall view and for taking pictures.
Arches National Park
The breathtaking Arches National Park, which is home to more than 2,000 naturally occurring sandstone arches, is situated in Utah's Canyon Country.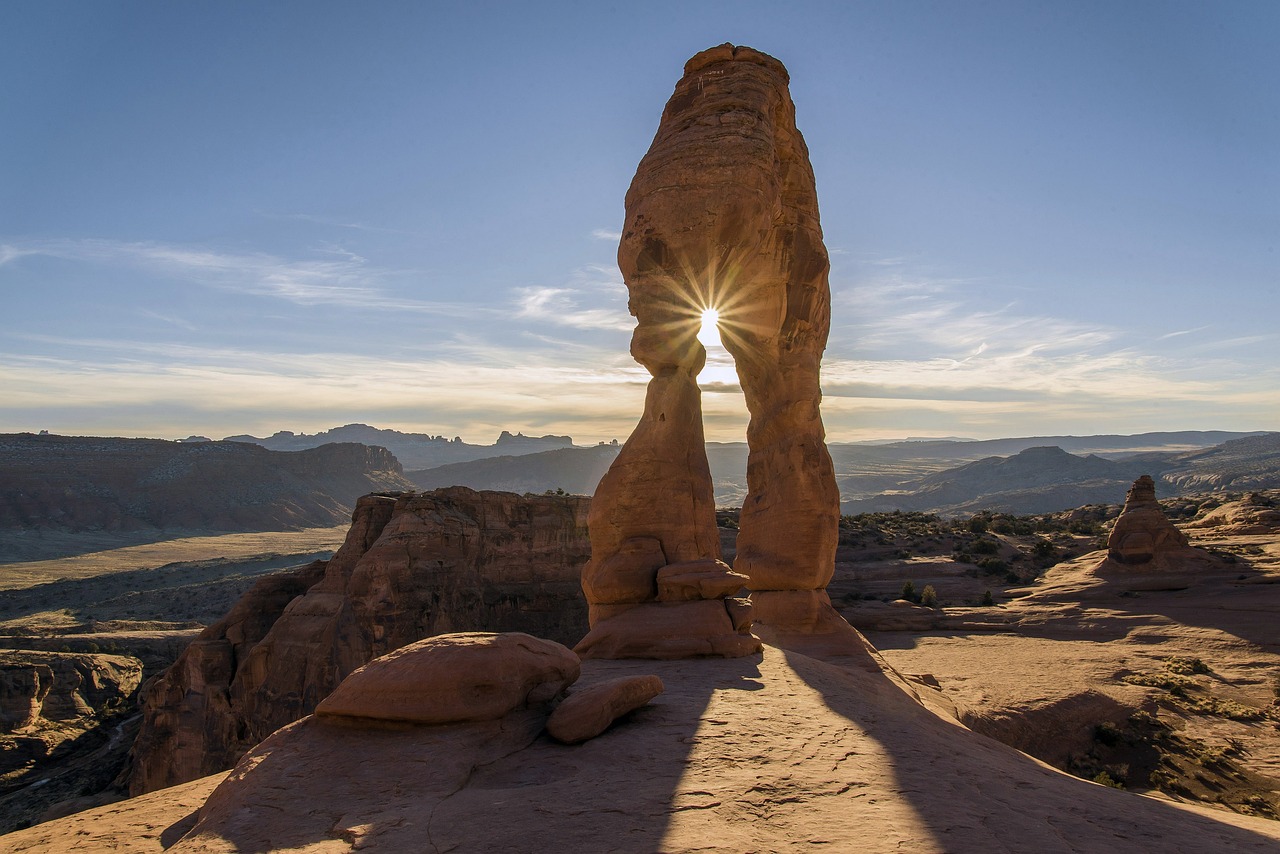 These amazing rock formations may be seen all around the park's barren boundaries, having been created over thousands of years by wind and water.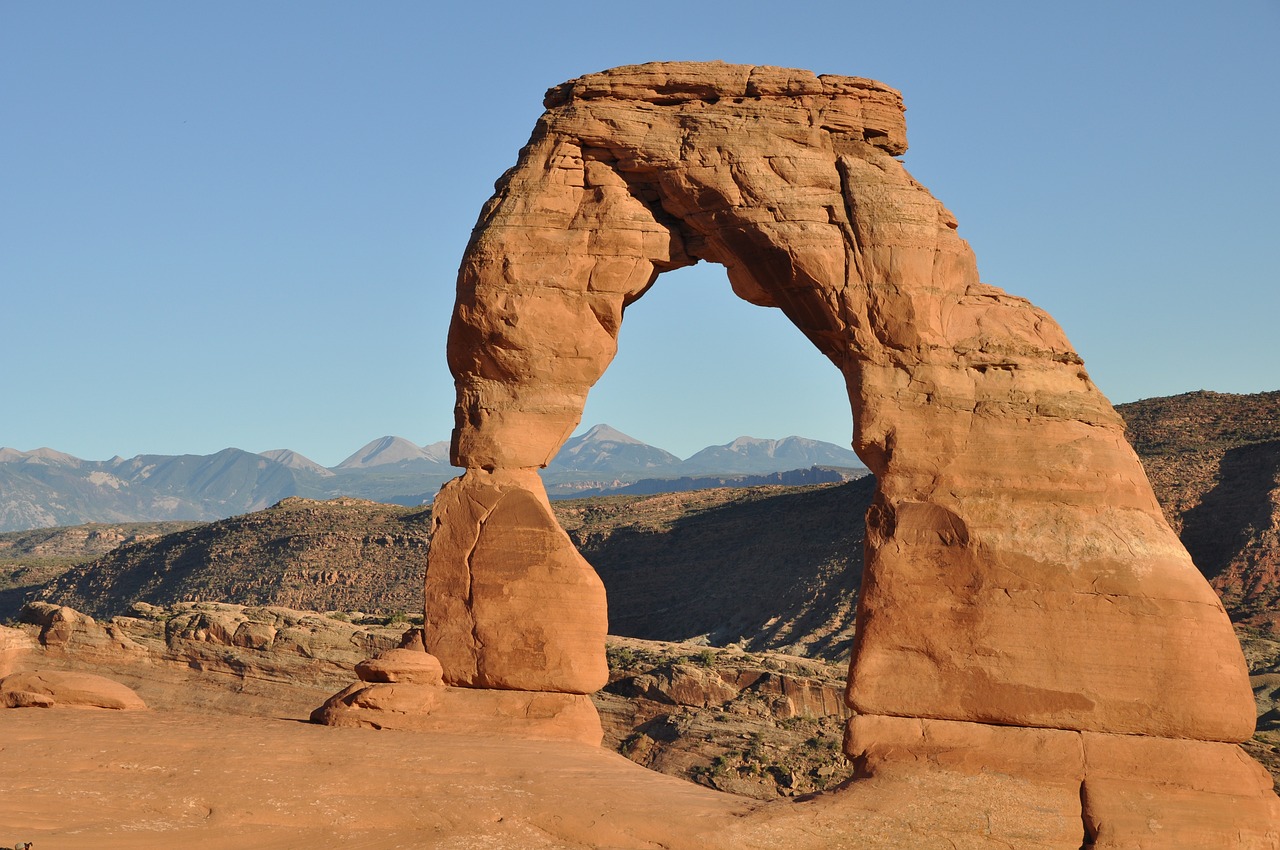 Even while they all are the perfect spots for taking some amazing photographs, the long and elegant Landscape Arch, the delicate Arch, and the lovely and conspicuous pair of Double Arch are the most well-known. Arches National Park is a joy to explore and an amazing destination to visit.
Antelope Canyon
The stunning and breathtaking Antelope Canyon is situated in northern Arizona, next to Lake Powell. The breathtaking slot canyon is a photographer's paradise as it meanders enchanted across bleak landscapes, with its sandstone walls seeming to flow like water.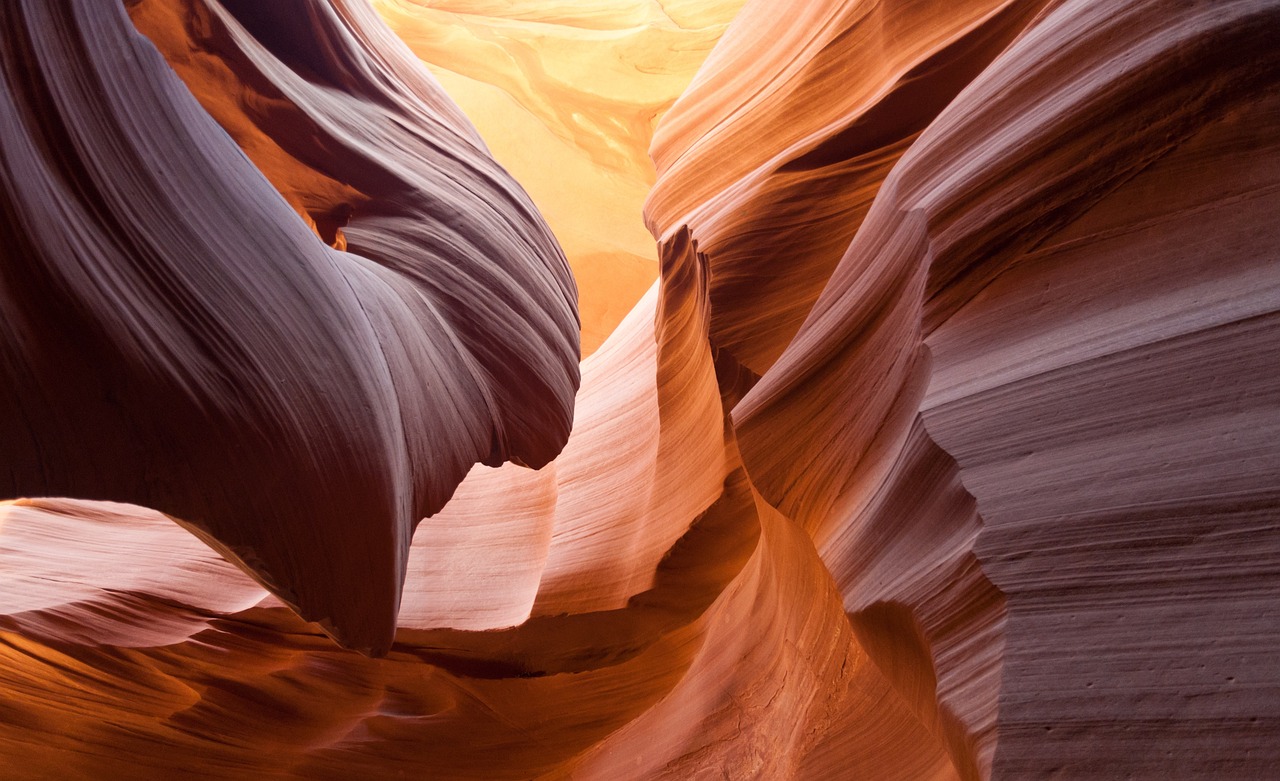 Its intriguing passageways and chasms, which are divided into two halves and are referred to as "The Crack" and "The Corkscrew," are often exquisitely drenched in magnificent beams of light, emphasizing their gentle tones and forms.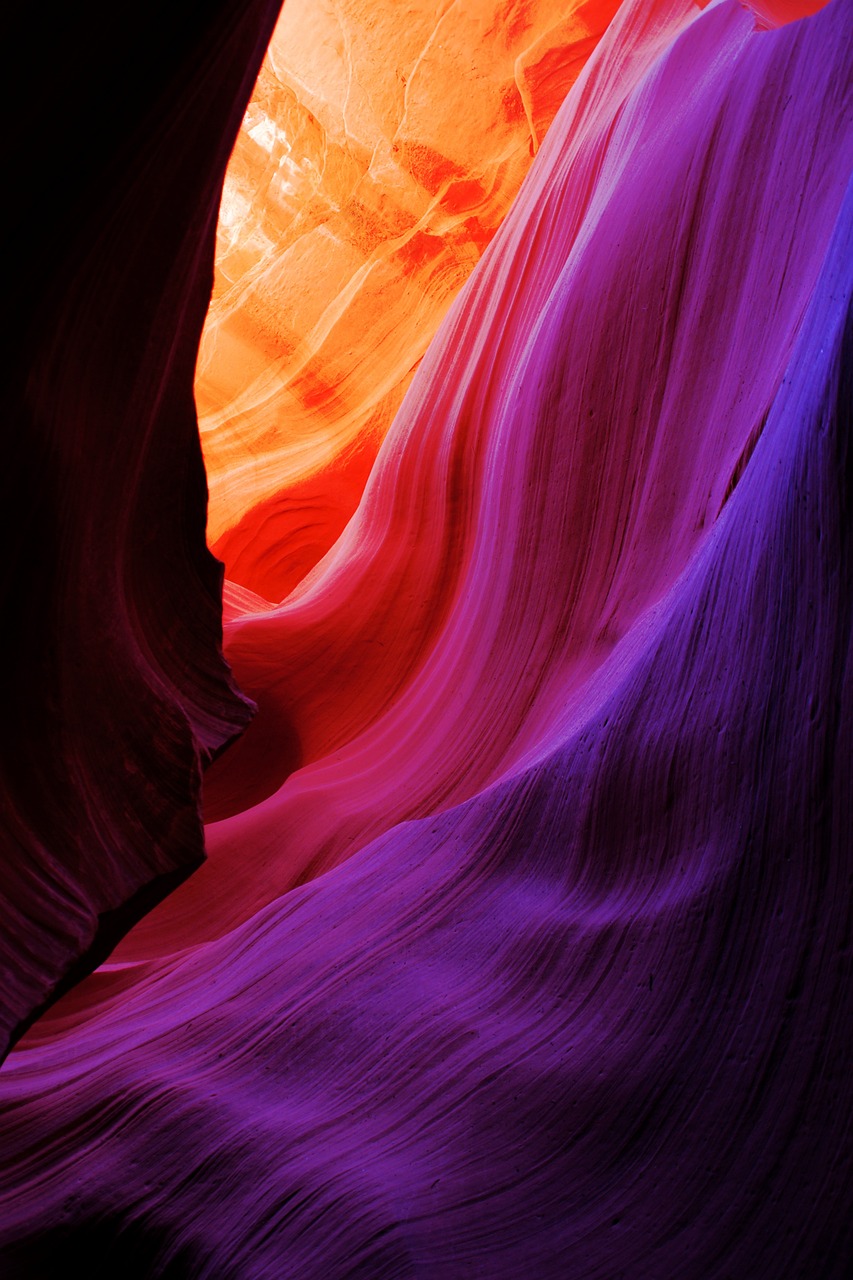 Antelope Canyon, a well-known location, can only be seen as part of a guided trip since it is located inside a Navajo Tribal Park.
Bryce Canyon
Bryce Canyon is one of the most spectacular and stunning natural marvels in the United States, if not the whole world. A staggering number of amphitheaters flank the Paunsaugunt Plateau's edge in southwest Utah.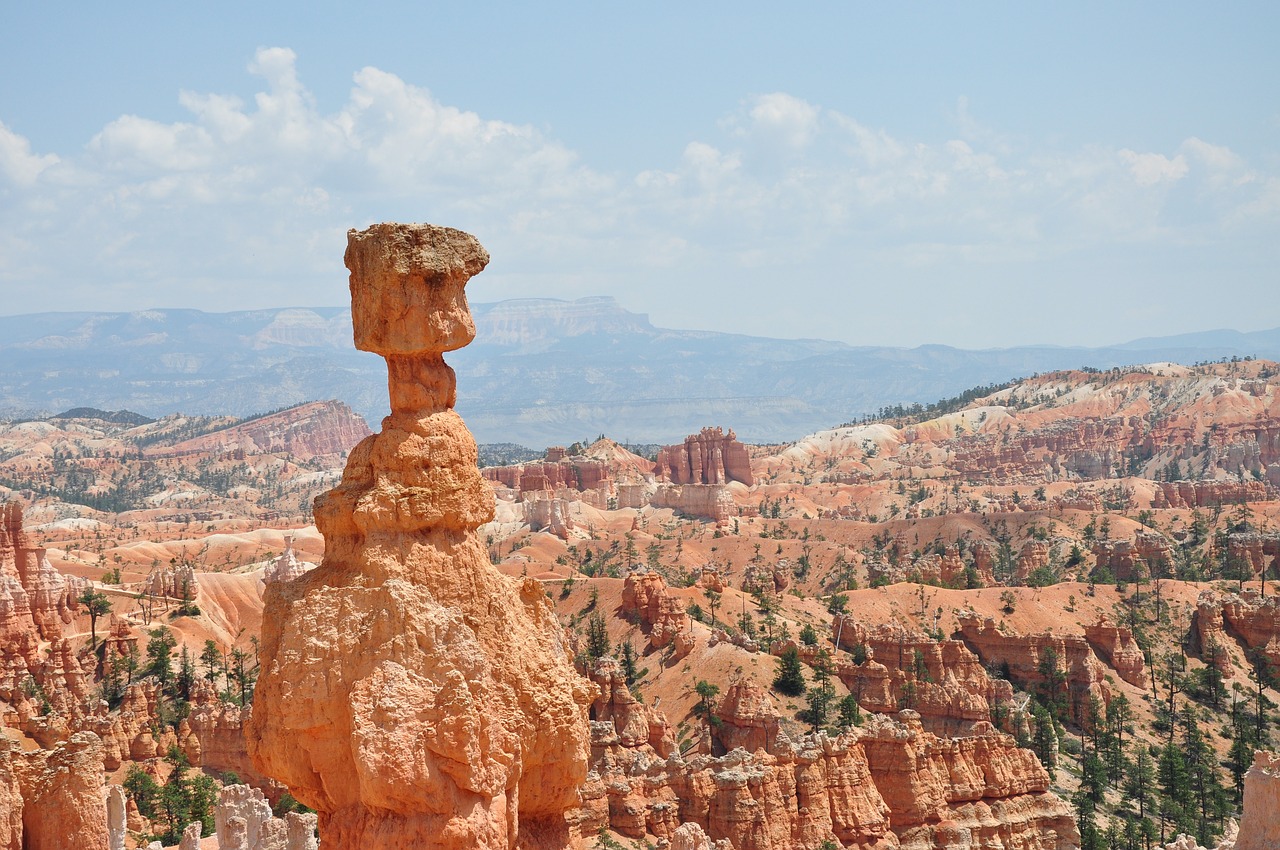 Its limestone landscapes, which have been eroded by the weather over millennia, are home to interesting rock formations, collapsing canyons, and a variety of bizarre forms and spires known as hoodoos.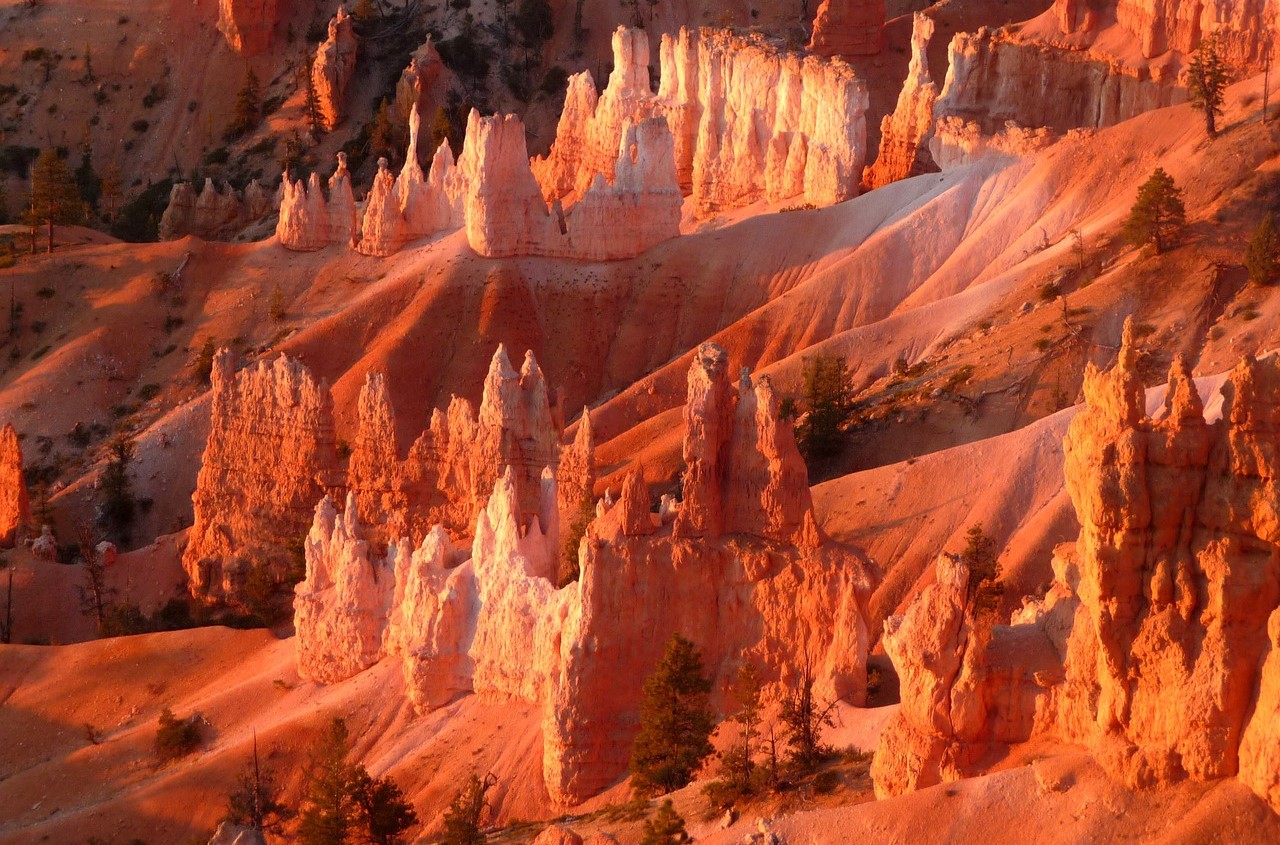 Its spectacular moonscapes are painted in gentle and sandy sunset tones, and sometimes elk, black bears, and mountain coyotes may be seen surrounding them.
Plan your Road Trip
So, there you have it: the best road trip destinations in America. Now, all that's left to do is start planning, hit the road (book a car), and plan a memorable road trip! We hope this list has inspired you to explore some of these amazing places and create some incredible memories. Enjoy your road trip!
For more, do check out our other sections at travel-exotica.com