What is an Ecolodge? Let's Explore!
In the past decade, the concept of ecotourism has gained significant traction, with an increasing number of individuals willing to spend extra to stay at an eco lodge. But what exactly is an ecolodge, and what does ecotourism entail?
When planning an eco-friendly vacation, you will likely come across the term "eco-lodge". In essence, an eco lodge is a hotel or vacation spot that adheres to the principles of ecotourism.
At its core, ecolodges, and ecotourism aim to operate tourism ventures in a way that benefits the local community while minimizing environmental impact, providing visitors with a more rewarding experience in nature.
The term "ecolodge" was coined in the 1990s to refer to a unique type of habitat differing from others in terms of its construction and operation. However, since then, there have been numerous interpretations and opinions on what qualifies as an eco-lodge.
Ecolodges must utilize systems that protect the environment from degradation and pollution while implementing energy-saving and renewable energy technologies. They must also employ or provide access to nature guides who have received adequate training in biology or have excellent local knowledge of the natural habitat.
The eco-lodge concept strongly emphasizes environmental preservation, striving to demonstrate that settling in an area in a way that no harm is caused to its natural environment. To achieve this goal, initiatives are put in place to ensure that tourist activities do not negatively impact the surrounding environment.
In addition, ecolodges should provide informative materials such as books, posters, maps, and photographs to educate guests about the region's biology. They must also educate guests, staff, and visitors about the importance of maintaining a healthy ecosystem and provide guidance on how best to enjoy the area without causing harm.
Furthermore, ecolodges should contribute to the local economy and promote the idea that ecotourism is a more sustainable way to earn long-term income than destroying or modifying habitats for short-term gains.
Nowadays, digital nomads and travelers who support top world ecotourism seek ecolodges as their preferred accommodation option. Fortunately, the availability of eco-friendly lodgings has increased substantially, offering more choices than ever before.
Initially, the concept of eco-lodges was most prevalent in popular ecotourism destinations such as Costa Rica. However, these lodges can now be found in many other locations around the world, including Southeast Asia.
Many travelers may assume that eco-lodges only offer budget-friendly accommodations. However, these lodges can be found across all price ranges. Overall, eco-lodges are a valuable option for travelers seeking sustainable accommodation that aligns with the principles of eco-tourism.
Types of Ecolodge
The types of ecolodges can vary greatly in terms of their purpose, history, and expression of ecological values. Here are some different categories of ecolodges that I have compiled:
Model Ecolodges
The Model Ecolodges are usually designed and constructed specifically as eco-lodges, with well-trained staff and professional guides that cater to guests from all backgrounds. They are situated in pristine natural locations, often of significant ecological importance, and have strong conservation programs. They adhere to ethical employment practices and contribute to the local economy. Additionally, they use the latest technologies to reduce energy and handle waste. These lodges stand out from rural or community-based ecolodges with slightly different purposes.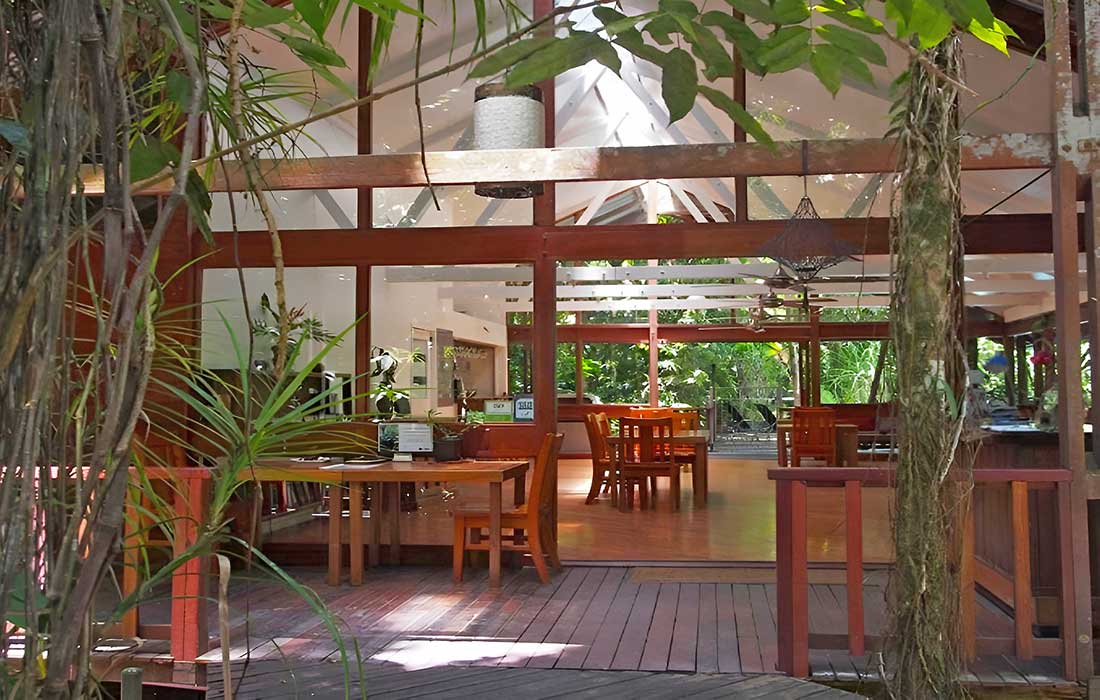 Ecoresorts
Ecoresorts are similar to Model Ecolodges in their design and construction but differ slightly in their purpose and location. They are typically situated near the ocean and offer more recreational activities and personal services, such as natural health spas and yoga classes, as opposed to natural history-based ecolodges.
Nature Lodges and Camps
These small lodges or camps are located in natural areas, often in stunning locations but were designed for other purposes. Many have been adapted and maintained for accommodation purposes. They may be unregulated or ungraded, but many adhere to ecotourism principles. Services may be limited; for example, they may have no onsite guides or maybe simple alpine huts or campsites.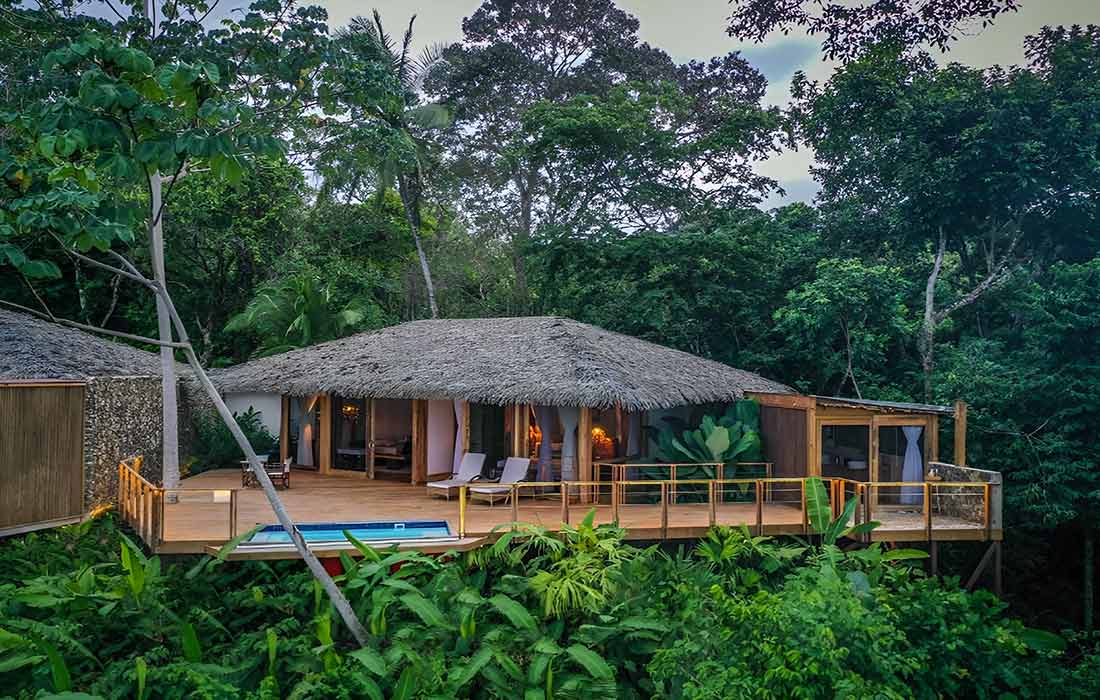 Ecolodge Hotel
If you're looking for a unique and eco-friendly way to experience the beauty of nature, the eco lodge hotel may be just what you need. These accommodations are often located in stunning natural areas, such as mountains, forests, or beaches, and offer guests an opportunity to disconnect from the hustle and bustle of modern life and reconnect with nature.
Ecolodge hotels are often unregulated or ungraded, but many adhere to ecotourism principles, making them one of the best eco lodges in the world. They strive to minimize their impact on the environment by using renewable energy sources, conserving water, and reducing waste. Many ecolodge hotels also support the local community by employing local people and promoting local culture and products.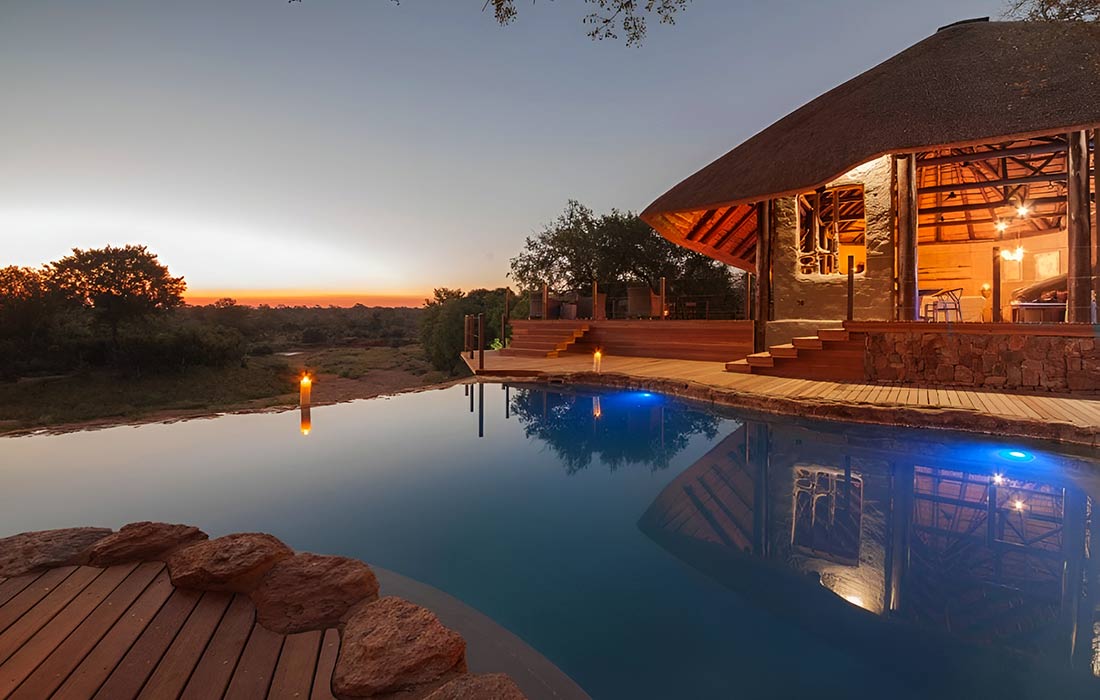 While the services offered by the best eco hotels may be limited, the experience they offer is unparalleled, making them some of the top hotels in the world. Whether you are looking for a simple alpine hut or a luxurious tent, ecolodge hotels offer a unique and authentic way to experience the natural world.
What is ecotourism?
Ecotourism is all about operating a tourism business in a way that benefits the local community while minimizing the impact on the environment. It's a more focused approach to sustainable travel, with a strong emphasis on conservation and community engagement.
The main objective of ecotourism is to minimize negative impacts on the natural and socio-cultural environment while generating economic benefits for host communities, conservation organizations, and authorities managing natural areas. It provides alternative employment and income opportunities for local communities while raising awareness about the importance of preserving natural and cultural assets among locals and tourists.
Ecotourism involves more than just sightseeing in natural areas; it entails doing so in a way that is responsible and sustainable. Essentially, ecotourism is a type of tourism that entails visiting natural areas with the aim of promoting environmental conservation. The overarching objective is to inform tourists about conservation initiatives while providing them with the opportunity to connect with nature in an immersive way.
If you're looking for an eco-friendly accommodation option, eco-lodges are a great choice. These lodgings are designed as eco-friendly while providing visitors with an immersive nature experience. By staying at an eco-lodge, you're also supporting the local economy and helping to foster community development.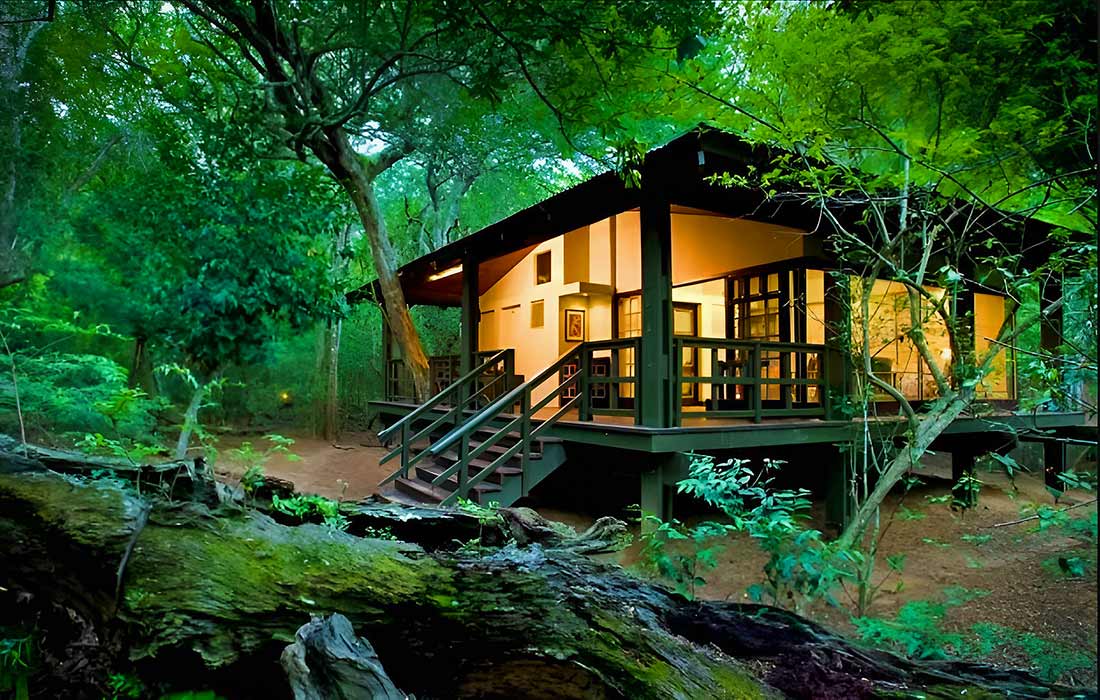 One popular form of ecotourism accommodation is the ecolodge. Ecolodges are often situated in remote areas, allowing visitors to immerse themselves in unspoiled natural environments. They prioritize environmental preservation and aim to demonstrate that it is possible to settle in a territory without altering its surroundings while promoting initiatives that preserve the local environment.
Agriturismos, Rural and Village Based Ecolodges
Agriturismos and rural ecolodges are typically farm stays or ranch accommodations that also offer guest services. They provide an opportunity to experience rural life and nature reserves while staying in simple, privately owned accommodations. The staff and guides are often local people, providing a down-to-earth hospitality experience. In tropical countries, you may have the chance to see exotic wildlife and capture great photography opportunities.
In Italy, agriturismos are repurposed farms or country homes turned into accommodation facilities. They often feature organic foods that are locally produced and traditionally prepared. These accommodations have become very popular with European guests.
Eco-Retreats
Eco-retreats can be found in small villages and are privately owned by individuals dedicated to ensuring tourism income benefits the local community. They hire local people and purchase locally produced goods, often supporting initiatives to improve welfare and environmental conditions. These accommodations frequently have a nearby attraction, such as an archeological site or wildlife reserve. While these accommodations can provide an emotional connection to local communities, service quality, and reliability can be inconsistent.
Community-Based Ecolodges
Community-based ecolodges are grassroots operations built by communities seeking a sustainable means of living. These accommodations can range from farm stays to village stays using local homes or purpose-built structures. While these accommodations can provide a more authentic experience, they may not fit well with someone not open to experiencing the region's culture.
Green Hotels
Green hotels are a recent development in the accommodation industry. They include hotels, motels, inns, campgrounds, and bed and breakfasts that participate in certification programs or maintain memberships in green hotel associations. These measures help protect the environment while also promoting sustainable tourism.

There are a variety of sustainable accommodation options available, ranging from agriturismos and rural ecolodges to eco-retreats and community-based ecolodges. By supporting these types of accommodations, you can reduce your environmental impact while supporting local communities.
Some of the Best Ecolodges in the World
The world is home to some of the best ecolodges that offer unforgettable experiences. These eco-friendly accommodations offer a unique blend of luxury and sustainability, allowing travelers to connect with nature while minimizing their impact on the environment.
Whether you're looking for a peaceful retreat or an adventure-packed getaway, there's an ecolodge out there that's perfect for you.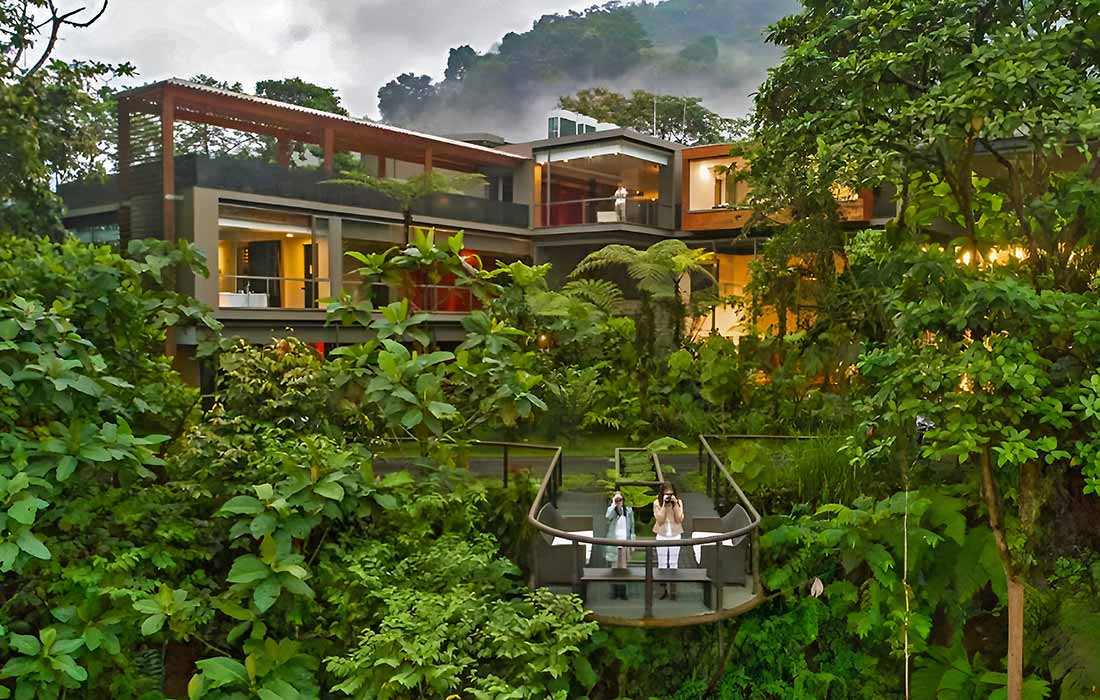 Mashpi Lodge is a majestic accommodation, providing an unparalleled panoramic view of the lush forested mountains and their distinct ecological systems. Designed with floor-to-ceiling panoramic glass windows, the lodge provides a perfect gateway to immerse yourself in the stunning natural surroundings. The lodge is like a cathedral to the natural world, harmoniously blending luxurious comfort with a captivating environment.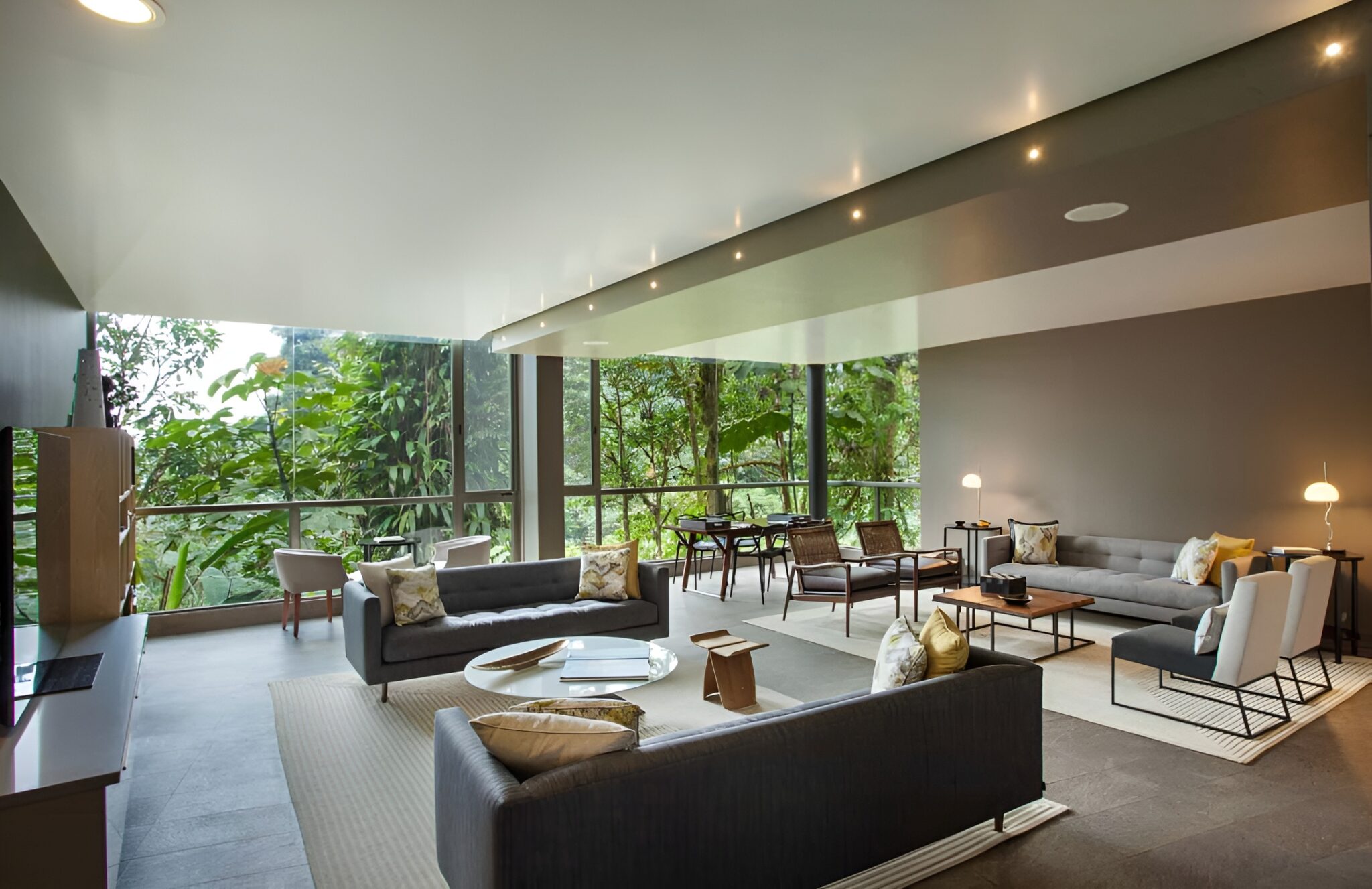 One of the standout features of Mashpi Lodge is its utilization of innovative sustainable construction techniques. These techniques are aimed at reducing the lodge's environmental impact, ensuring the preservation of the breathtaking surroundings for future generations. The lodge is a prime example of how luxurious accommodations can coexist with environmentally conscious design and construction practices.
Phinda Forest Lodge, South Africa.
Phinda Forest Lodge is an extraordinary luxury safari lodge located in South Africa. This lodge is one of the first eco-designed lodges of its kind in the world, and it is nestled within 1,000 hectares of Africa's last remaining dry sand forest. The lodge's 16 air-conditioned suites are uniquely designed with glass walls, which provide guests with a breathtaking view of one of the world's most exceptional ecosystems – a rare and beautiful sand forest.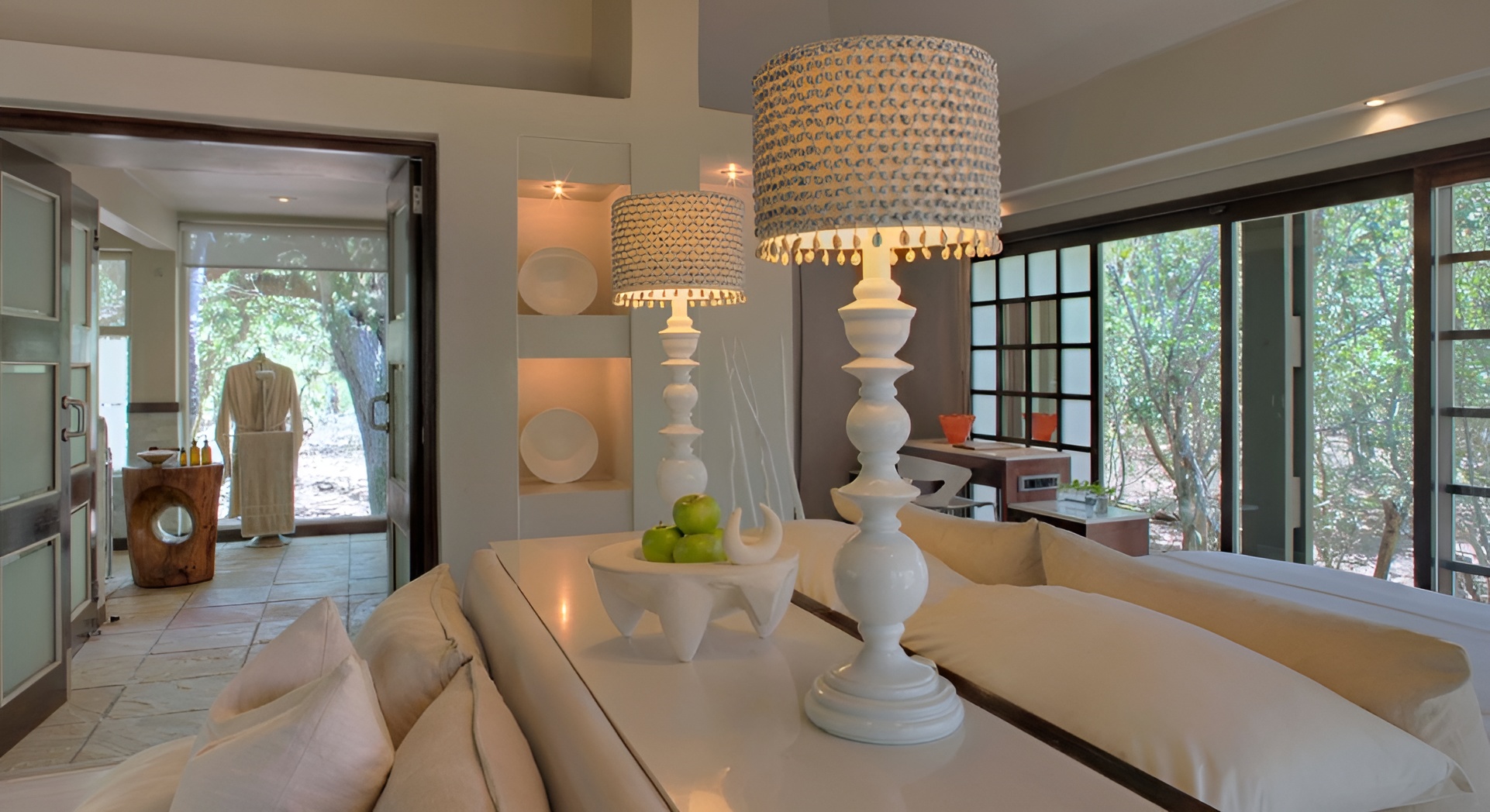 The lodge's floor-to-ceiling windows offer guests an immersive experience where they can observe wildlife roaming outside their glass "bubble," fluttering birds nesting in the foliage, and the soft rustle of forest sounds. The thick canopy surrounding the lodge offers privacy to guests.
At Phinda Forest Lodge, guests can relax and unwind while enjoying the luxurious comfort and stunning natural beauty that surrounds them. It's the perfect destination for anyone who wants to experience the unique and captivating ecosystem of the sand forest.
Daintree Ecolodge, Lodge in Will Wilderness, Australia.
Located in the heart of Kuku Yalangi country in Australia, the Daintree Wilderness Lodge is a truly unique eco-lodge nestled between two World Heritage sites, the Daintree National Park and the Great Barrier Reef Marine Park. Upon crossing the Daintree River, visitors are transported to a lush, untouched paradise where ancient plant species and rare wildlife abound.
In this pristine environment, guests can explore hidden paths and boardwalks, take a refreshing dip in secluded swimming holes, and spot various rare birds and wildlife. For the adventurous, snorkeling off Cape Tribulation is a must. This eco-lodge offers a truly immersive rainforest experience that allows visitors to fully connect with the natural world.
Kawilal Hotel, Guatemala
The Kawilal Hotel offers a truly unique experience where comfort, relaxation, and sustainability are all blended together. The hot springs, fueled by the Pacaya Volcano, are the heart of this thermal hotel and provide guests with an unforgettable experience. With 18 well-appointed rooms, a private spa, a restaurant, a pool, and a jacuzzi, the hotel has everything guests need to unwind and recharge.
Located in the upper part of the Santa Teresita resort, the hotel is just a short walk away from the resort's many amenities, including thermal pools, water slides, thermal treatments, massages, body treatments, hot saunas, and restaurants. The resort is nestled amidst the beauty of the Guatemalan landscape, providing guests with a unique opportunity to immerse themselves in the natural wonders of the region while enjoying the comforts of the Kawilal Hotel.
5. Las Nubes de Holbox, México
Las Nubes de Holbox is a haven of luxury and comfort with an eco-chic vibe that offers a unique opportunity to connect with nature. The hotel is ideally located, offering awe-inspiring vistas of the Yum Balam Reserve, which is renowned for its stunning beaches, exotic birdlife, and rich marine ecosystem. While the hotel boasts many modern amenities, it is the natural beauty of its surroundings that truly sets it apart.
In keeping with their commitment to sustainability, Las Nubes de Holbox makes use of only locally sourced products, and all waste generated on the property is carefully recycled to minimize the environmental impact.
6. Two Seasons Coron Island Resort & Spa, Philippines
Two Seasons Coron Island Resort is an opulent 5-star resort located on the picturesque Malaroyroy Peninsula in Bulalacao Island, Coron, Philippines. The resort prides itself on being eco-friendly and is renowned for its turtle and giant clam sanctuary. It is the first luxury island resort in Coron to prioritize eco-friendliness. The resort has attractions, such as a sandbar that connects to an islet, a vibrant house reef, lush tropical gardens, a 200-meter beach on the west side, and another 200-meter beach on the east side with mangroves.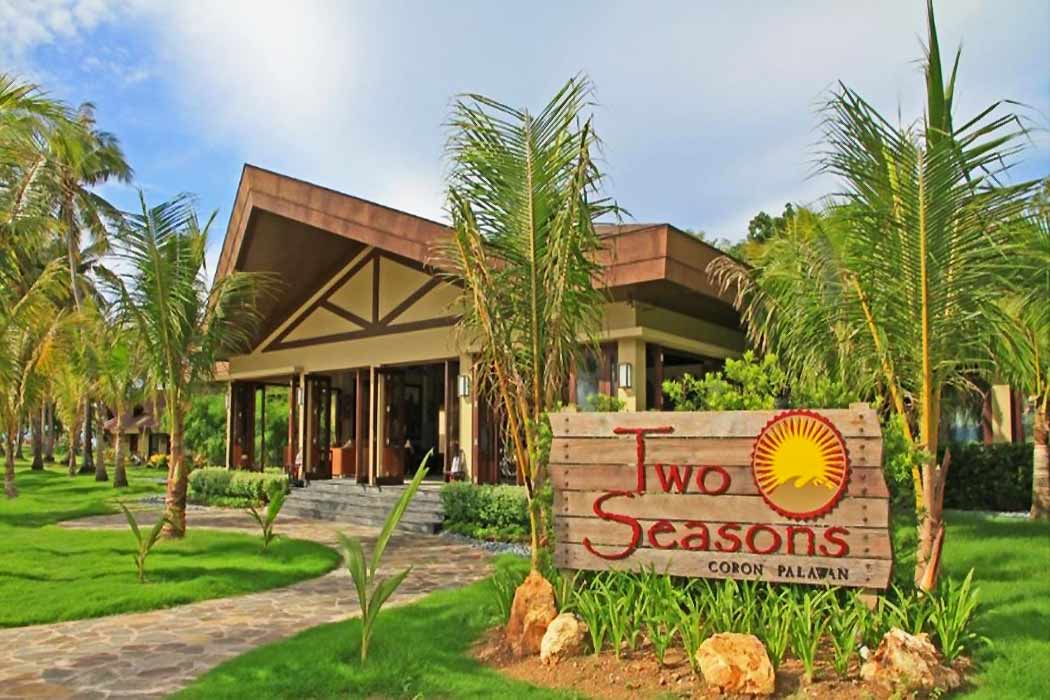 The bungalow accommodations at Two Seasons Coron Island Resort are carefully furnished and feature high ceilings. They exude luxury with a distinct contemporary Filipino tropical design. This is one of the best eco lodges in Asia.
7. Three Camel Lodge, Mongolia
At the Three Camel Lodge, guests are invited to experience Mongolia's nomadic lifestyle while respecting its land and culture. By spending time with nomadic families, guests can learn about their traditions and customs, as well as the unique way of life they lead. The lodge's furniture is handcrafted by skilled Mongolian artisans, while the restaurant serves delicious gourmet meals made with locally sourced ingredients.
What sets the Three Camel Lodge apart is that it was built entirely by Mongolians and continues to be staffed by locals, which helps to support the local community and preserve traditional ways of life. With a commitment to sustainability and cultural preservation, Three Camel Lodge offers an authentic and unforgettable experience in the heart of Mongolia.
8. Garonga Safari Camp, South Africa
Garonga Safari Camp offers a luxurious-tented safari experience surrounded by the wild and stunning South African bush setting. The camp comprises only six luxury en-suite units, each with a canvas canopy, rustic-textured walls, and a raised wooden deck providing a breathtaking view of a dry riverbed. Garonga Safari Camp seamlessly integrates nature into your experience. From the comfort of your four-poster bed or while relaxing on the deck lounge, which includes a hammock, you can spot visiting elephants and other wildlife.
Moreover, each tent boasts an indoor and outdoor shower that allows you to experience the sounds of nature while sleeping under the African sky.
9. EcoCamp Patagonia, Chile
EcoCamp Patagonia, situated in Torres del Paine National Park in Chile, is an award-winning and sustainable dome hotel. The geodesic hotel rooms are unique and offer an immersive experience, providing all-inclusive programs such as hiking the W, multi-sport excursions, wildlife discovery, and connecting with nature. EcoCamp has been in operation since 2001 and is the first fully sustainable accommodation in the region south of the Amazon.
10. Lapa Rios Lodge, Costa Rica
The 17-bungalow Lapa Rios Lodge is nestled in the midst of over 1,000 acres of primary and secondary rainforest, providing a haven for both wildlife and the local community. Since its establishment in 1993, the lodge has garnered several prestigious awards and has been widely recognized in the international press. It offers unparalleled rainforest adventures, ocean activities, and wildlife encounters that will leave a lasting impression.
Whether you seek the thrill of adventure or the serenity of nature, Lapa Rios Lodge has something for everyone to discover and explore within this mystical ecosystem.
The Bottom Line
In conclusion, ecolodges provide a unique and sustainable way to experience the world's most stunning natural environments. By prioritizing environmentally friendly practices and community involvement, ecolodges allow travelers to connect with local cultures and ecosystems in a meaningful and responsible way. From the lush rainforests of Costa Rica to the vast deserts of Namibia, there are eco-lodges in every corner of the globe that offer unforgettable experiences for nature lovers and adventurers alike. Whether you're seeking relaxation, adventure, or simply a deeper connection with the natural world, there's an ecolodge out there for you. So, pack your bags and set out on your next eco-friendly adventure!
Useful links below
Ecolodge FAQs
Where to find the best rates and best Ecolodges
You could find the best Ecolodges and the best deals on Bookings.com – Best deals here
What is the concept of an ecolodge?
Ecolodges is a unique concept in the travel industry, catering to travelers who seek environmentally conscious and nature-focused vacations in remote and secluded destinations. Due to their isolated locations, these lodges often provide more than just accommodation, offering various workshops, tours, and activities that allow guests to engage with the local culture and natural environment. In addition, most ecolodges feature a restaurant serving locally sourced food, adding to the authenticity of the experience. The potential for diverse income streams is another significant advantage for owners of eco-lodges.
What is the difference between eco resort and ecolodge?
The main difference between an eco resort and an eco lodge is the number of services offered on-site. In general, eco resorts are bigger than eco lodges and may include more facilities, such as spas, a range of restaurants, and/or a selection of local excursions.
What makes a good ecolodge?
Top eco lodges in the world are characterized by their focus on sustainability, with basic features such as natural cleaning products, eco-friendly toiletries, and energy-efficient lights. But they can go beyond that and include additional eco-friendly components like insulation and solar panels. The interior decorations and menu items also reflect the local traditions and culture, which helps to support and preserve the community's cultural legacy. Eco lodges take pride in being a part of the local community and prioritize hiring locally, offering fair salaries and working conditions, which support the local economy. The ultimate goal is to promote ecotourism as a sustainable economic model that benefits tourists and the local population.
What are the elements of ecolodge?
There are 3 main elements/purposes of Ecolodge
1. Conservation of neighboring lands,
2. Benefits to local communities,
3. Interpretation to both local populations and guests.
For more, do check out our other sections at travel-exotica.com
Have Suggestions for us? feel free to mail us at [email protected]