Discovering the Antarctica Pyramids and Luxurious Lodging
Antarctica is more than just another spot on the map. It's at the bottom of the world, making it the southernmost place on Earth. But what makes Antarctica unique is not just its location. It's the title of the coldest, driest, and windiest spot around the globe. If you can imagine a place where most of the world's freshwater ice is stored, that's Antarctica for you. This chilly continent holds onto 90% of the world's freshwater ice.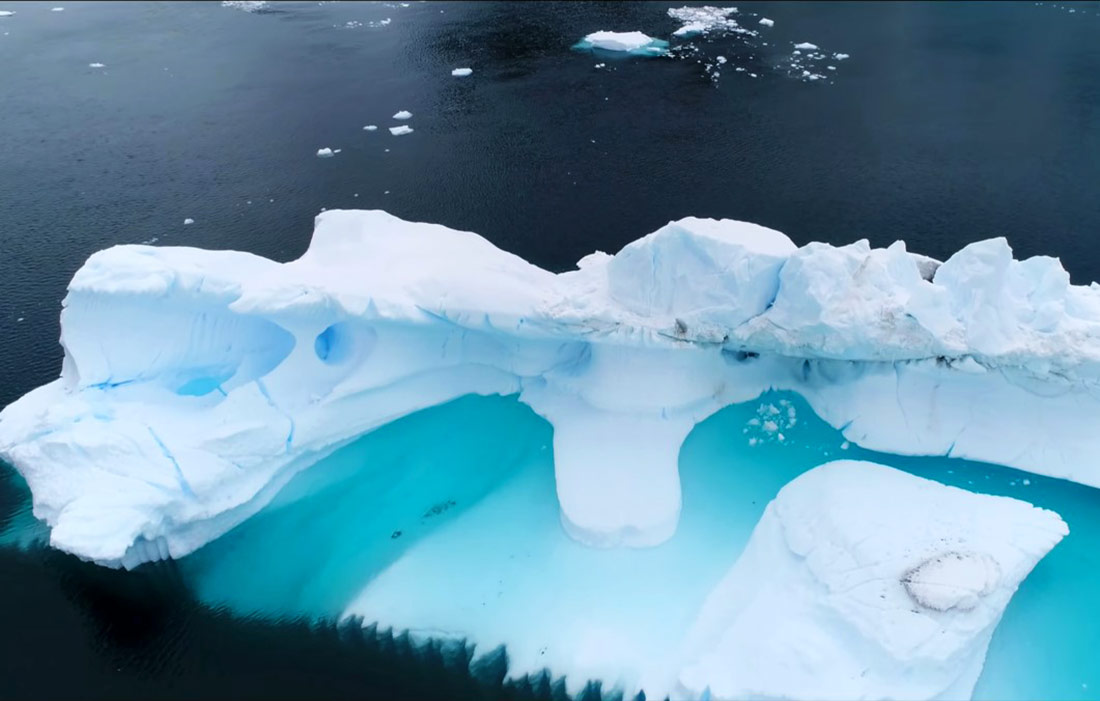 There are also stories doing the rounds about pyramid formations in Antarctica, known as the Antarctica Pyramids. These structures have sparked much intrigue and speculation. Some believe that Antarctica pyramids might be natural formations, while others argue they could be remnants of ancient civilizations. The sheer size and precise angles of these Antarctica pyramids leave many questions unanswered. We will delve deeper into these mysterious Antarctica Pyramid as we explore further.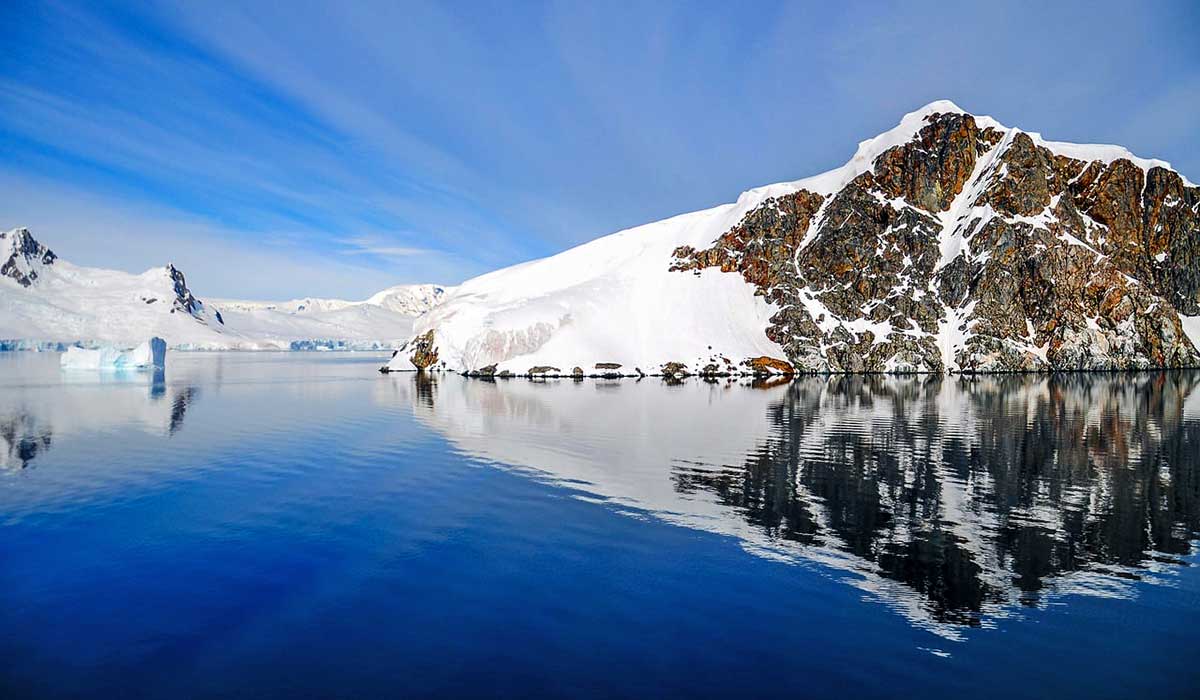 Similarly, if you're seeking luxury amidst Antarctica's icy expanse, we'll also discover the wonders of Echo Camp White Dessert Lodge. Recognized as the world's most remote luxury lodge, Echo Camp White Dessert Lodge offers a unique blend of unparalleled comfort and stunning natural beauty.
Join us as we journey through Antarctica's icy wonders and hidden treasures. There's much to uncover, from ancient mysteries to comfy spots in this cold place.
Discovery of the Antarctica Pyramids and the Buzz on Social Media
Images of endless ice and snow come to mind when one thinks of Antarctica. But recently, a fascinating anomaly broke the monotony of white – a pyramid-like mountain revealed through satellite images from the southern part of Antarctica's Ellsworth Mountain range. This distinct Antarctica pyramid, approximately 2 kilometers wide at its base, captured global attention.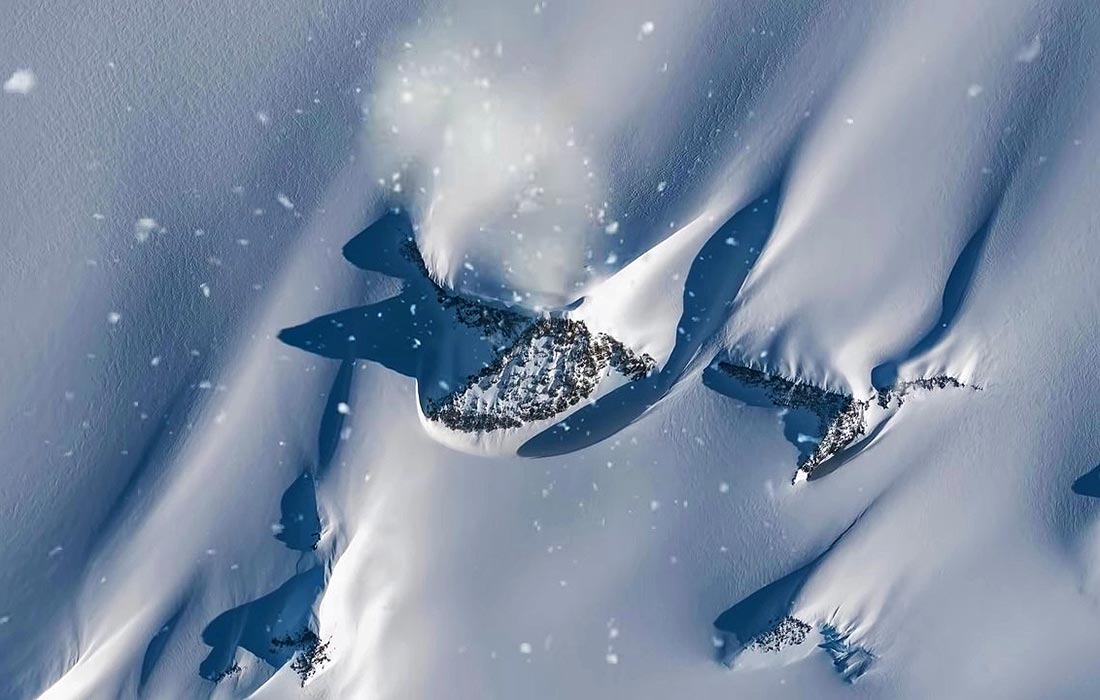 Social media platforms have transformed into hotbeds of discussion. The startling revelation prompted thousands of retweets, shares, and likes. Many questioned the origin of this Antarctica pyramid in the icy wilderness. Photographs of the pyramid-like mountain went viral, with netizens drawing parallels with ancient structures and civilizations. Did we uncover a relic of a lost world, or was this Antarctica pyramid just nature-playing tricks?
Speculations and Theories about the Antarctica Pyramids
The mystery of the Antarctica pyramid gave rise to numerous hypotheses. The uncanny resemblance of this Antarctica pyramid to the iconic Pyramids of Giza in Egypt ignited discussions. Could ancient civilizations, capable of such incredible architectural feats, once thrived in these icy lands?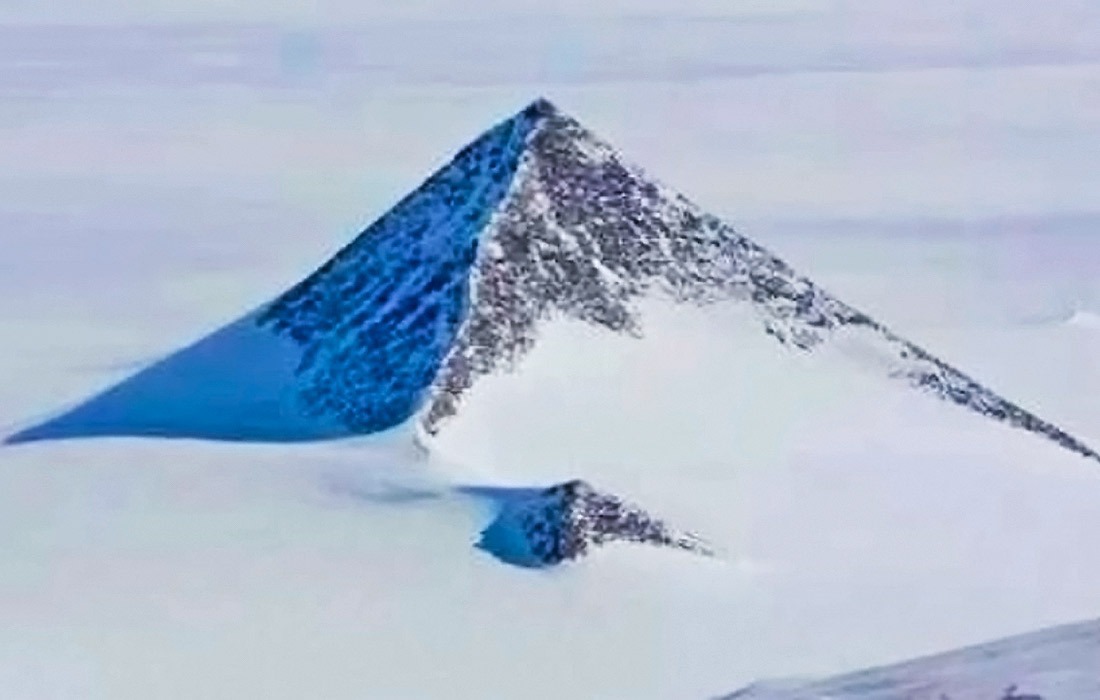 Conspiracy theories spiraled. Some enthusiasts speculated about extraterrestrial involvement. Alien-built structures in Antarctica? The idea, though far-fetched, was irresistible to many. Adding fuel to the fire, certain sections dug up ancient texts and folklore, suggesting hidden civilizations and knowledge.
Another intriguing theory hinged on historical evidence. Some discoursed that during prehistoric times, before it was a frozen desert, Antarctica might have been covered with lush rainforests. If true, could an advanced civilization have existed, leaving behind this Antarctica pyramid as a testament?
The Scientific Reality Behind Antarctica Pyramids
Amidst the whirlwind of speculation, science shed light on the mystery of the Antarctica pyramid. Geology Professor Eric Rignot, after thorough research, offered a more grounded explanation. The Antarctica pyramid's peaked shape is, in fact, a result of the convergence of glaciers over hundreds of years. It's a phenomenon where glaciers shape landscapes through erosion.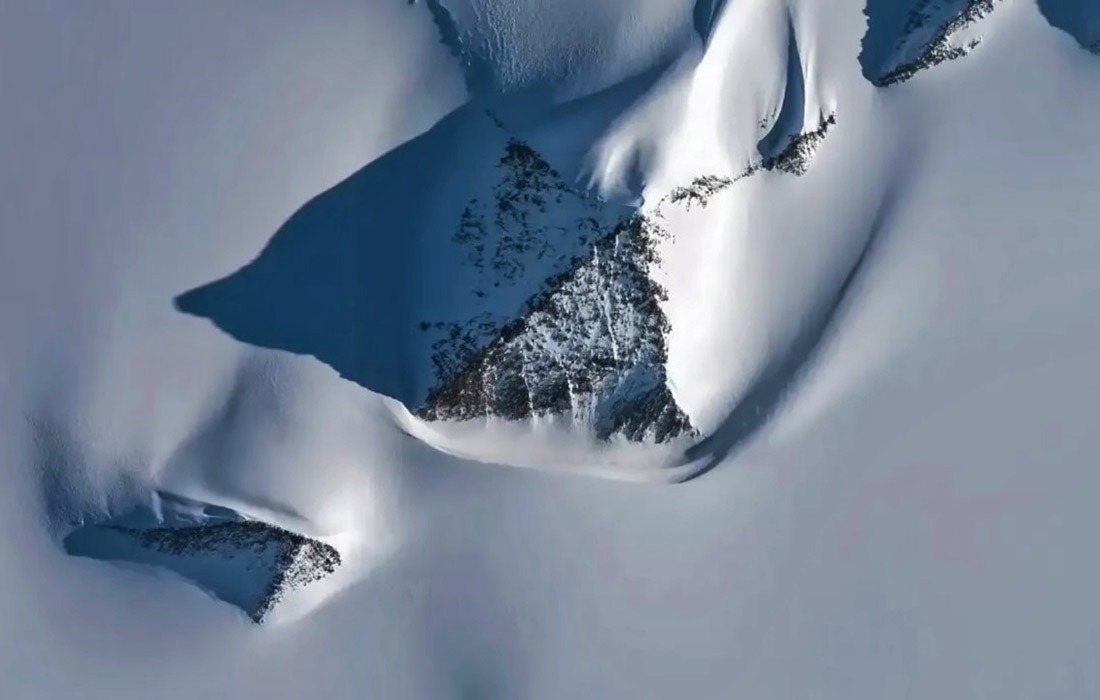 Rignot pointed to similar peaked structures around the globe to further solidify his stance. For instance, Nunataks exposed rocky ridges or peaks within an ice field are common in glaciated regions. They closely resemble the discovered structure, emphasizing its natural origin.
Thus, while the allure of alien architects and ancient builders is enticing, the scientific consensus leans towards the natural processes of the formation of the Antarctica pyramid. No evidence suggests extraterrestrial or ancient human interventions in this remote, icy frontier.
Reflection and Significance of Antarctica Pyramids
Whether natural or artificial, discoveries invite curiosity. Antarctica pyramid is a testament to Earth's incredible ability to surprise and intrigue its inhabitants. While it's natural for human nature to seek patterns and connections, sometimes it's essential to step back and marvel at natural processes' raw beauty and power, just like the Antarctica pyramid.
The discourse surrounding the Antarctica pyramid highlights society's undying thirst for mystery and exploration. But it also underscores the importance of grounding our curiosities in facts and scientific inquiry. As we continue to uncover Earth's secrets, may we always approach them with an open mind balanced by a discerning eye for the truth.
Introduction to Antarctica's Echo Camp White Dessert Lodge
Antarctica is a place often seen in documentaries, home to penguins, icebergs, and endless snow. But did you know there's a luxury lodge tucked away deep within this icy expanse? Managed by the renowned White Desert group, the Echo Camp White Dessert Lodge stands as an oasis in the middle of the frosty wilderness. This is different from your typical lodge, which makes it special.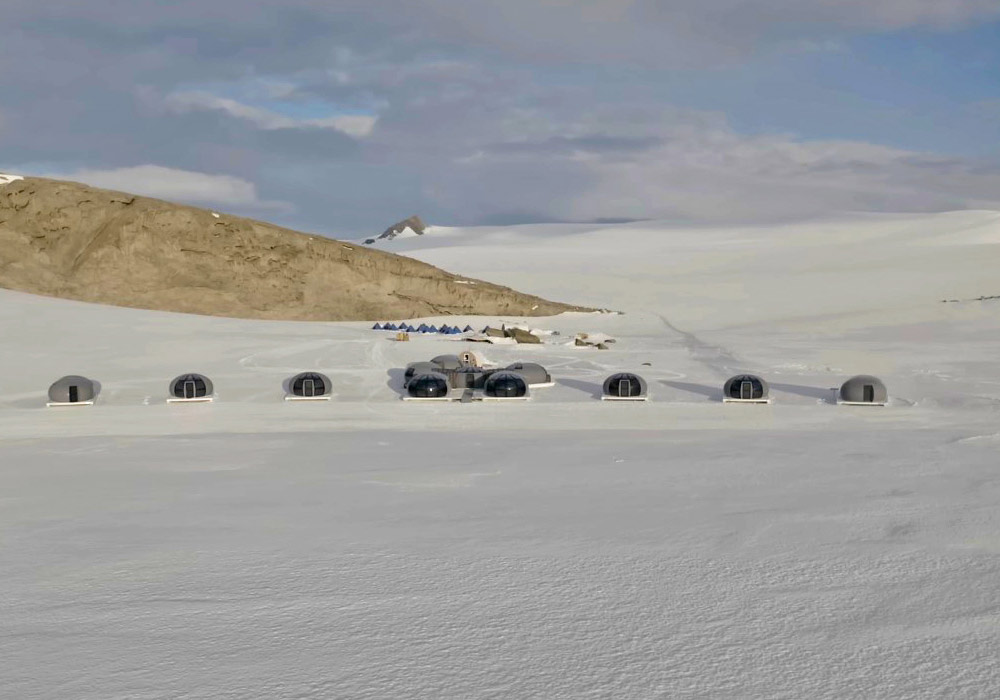 It's a unique blend of elegance and adventure. Drawing inspiration from astronauts and the adventurous spirit of space exploration, the camp is designed to give guests an otherworldly experience here on Earth. Imagine a place where the vast white landscapes mirror the mysterious surfaces of planets like Venus and Mars! With Echo Camp, you're not just visiting a lodge but embarking on a journey to a part of our planet that remains largely untouched, offering an exclusivity rare today.
Unique Features and Highlights of Echo Camp White Dessert Lodge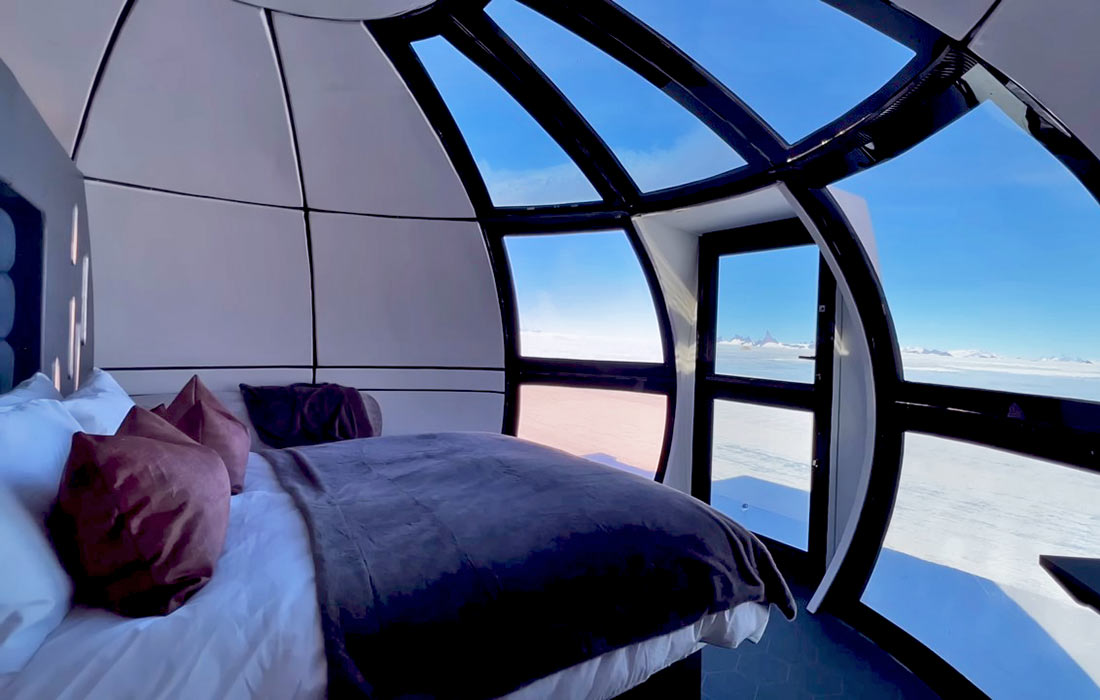 At the forefront of Antractica's icy expanse stands the Echo Camp White Desert Lodge, a beacon of comfort in the harshest of climates, a luxurious base from which to witness the untouched wonder of the southernmost continent. This isn't just another exotic location; it's a crossroads of earth and sky, a place that has captured the hearts of those who have ventured among the stars.
It's a favorite among some of the most iconic space explorers. Think Buzz Aldrin and Terry Virts. Both astronauts, accustomed to the wonders of space, have found the beauty of Antarctica, as seen from Echo Camp, to be on par with celestial bodies. That's quite an endorsement, isn't it?
But Echo Camp offers more than just a beautiful view. Here, luxury meets the wild. Picture this: after a day in the snow, you return to gourmet meals prepared by top-notch chefs. Want to learn more about the icy realm outside? Expert guides are on hand, ready to share stories, facts, and a few secrets of the Antarctic wilderness. Each guest's stay is crafted meticulously, ensuring an unparalleled experience. Fancy watching the graceful dance of a 28,000-strong Emperor Penguin colony? It's on the list. Dream of setting foot on the South Pole? They've got you covered.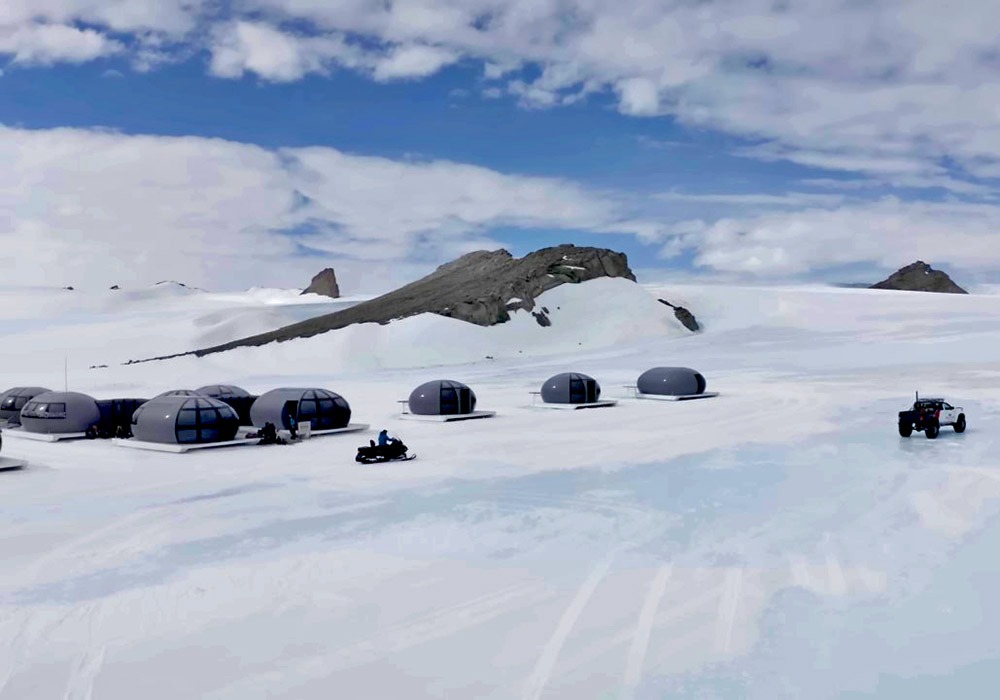 Design-wise, Echo Camp stands out. It's a vision of the future, nestled in one of the world's oldest landscapes. Its sustainable architecture ensures minimal environmental impact, preserving the pristine nature of Antarctica. The camp is built to leave no footprint in line with White Desert's ecological commitment. That means, if needed, it can be taken entirely apart, ensuring that the ice and snow remain just as nature intended.
Pros of Visiting Echo Camp White Dessert Lodge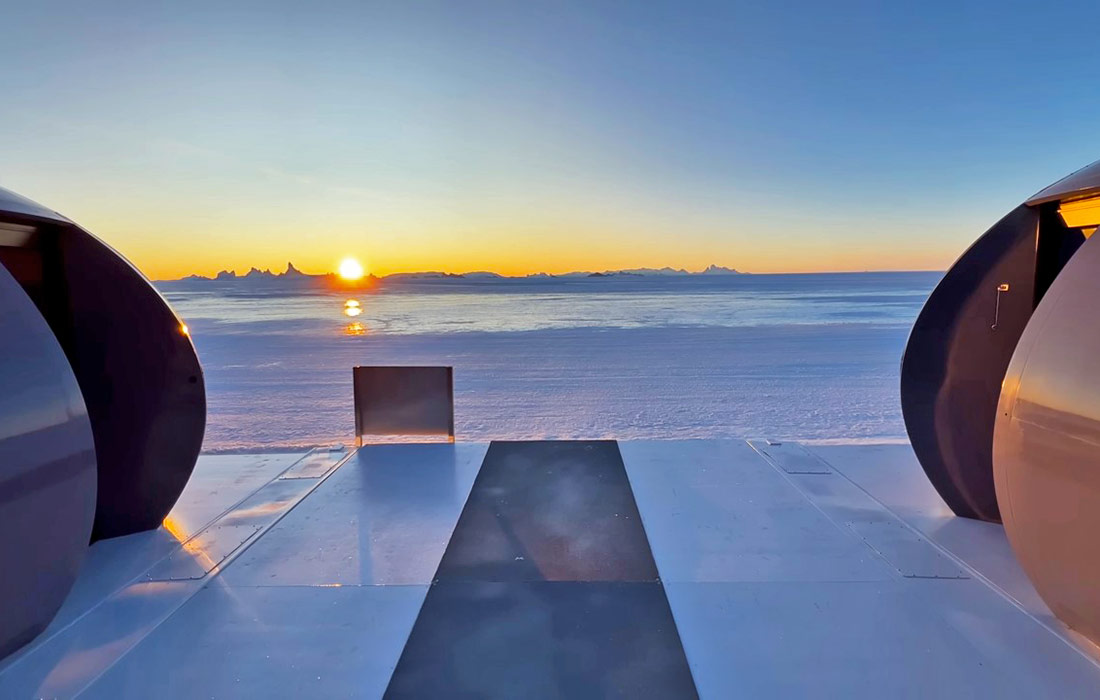 Imagine a remote, pristine, and otherworldly place that it's like stepping onto another planet. That's Antarctica for you, the last great wilderness on Earth. And nestled in its icy embrace is Echo Camp, a luxurious haven managed by the White Desert, offering unparalleled experiences. Here's why making the trip should be at the top of your bucket list:
Some of the best features of Echo Lodge that make it a unique remote holiday destination are mentioned below
1. Unparalleled Antarctic landscapes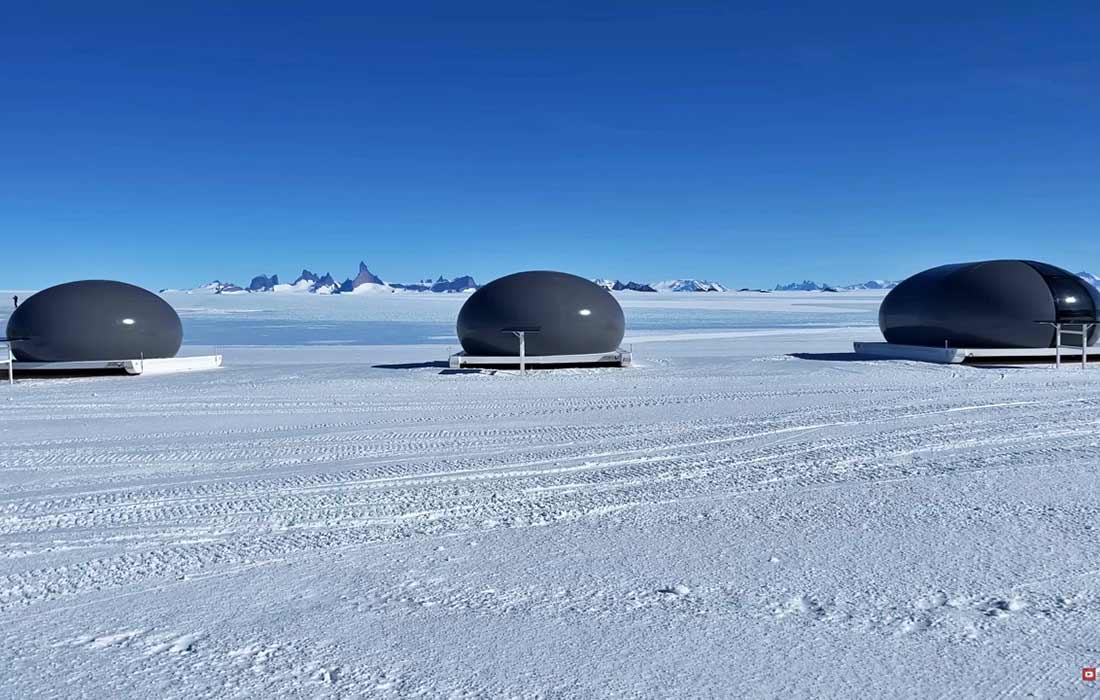 Imagine vast snowy plains stretching to the horizon, mighty icebergs floating silently, and majestic nunatak mountain ranges jutting from the ground. It's the sort of beauty that makes you catch your breath. Echo Camp offers a panoramic view of this icy paradise. And while 'White Desert' might sound barren, it teems with life. Antarctica bustles in its unique way, from the migratory birds piercing the skies to the microorganisms thriving in the cold. A visit to Echo Camp lets you witness this nature's spectacle firsthand, from sunrise painting the ice in hues of pink to nights illuminated by the ethereal southern lights.
2. A distinct experience away from usual cruises
Sure, many adventurers take cruises to see the edges of Antarctica. But how about venturing deeper, right into the heart of the continent? That's what Echo Camp promises. Instead of sailing the borders, you fly directly into the core, witnessing areas that few get to see. The descent onto the private Wolf's Fang runway is a surreal experience, with the plane's shadow gliding over endless ice.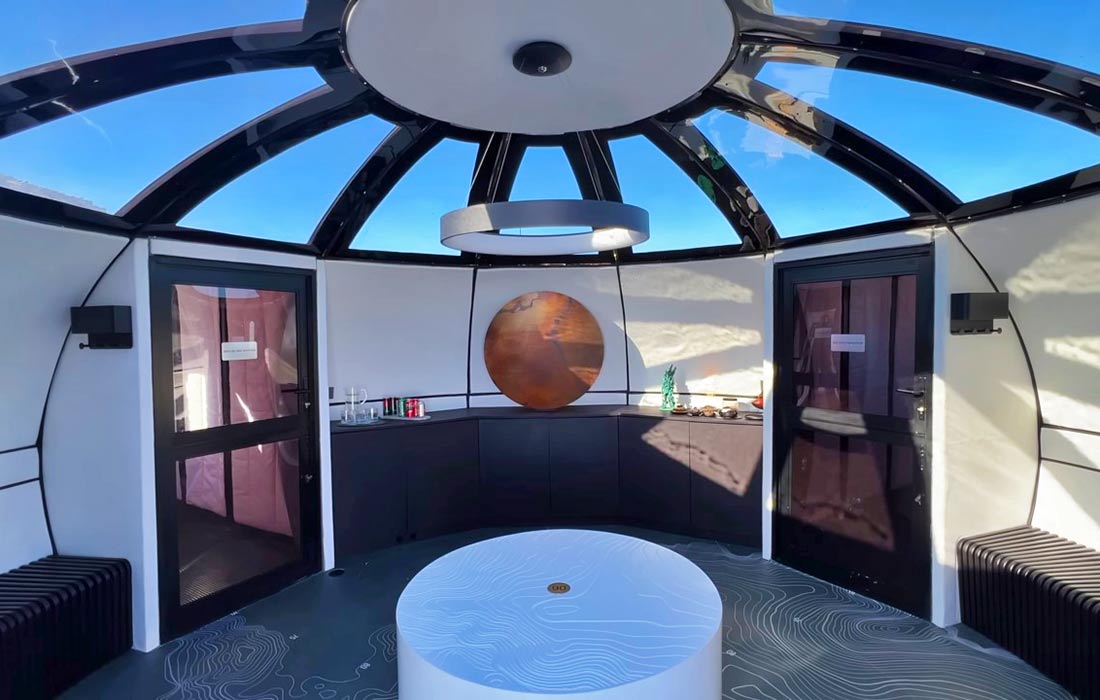 And remember, this isn't a regular journey. From watching the icy landscapes from your window seat to the first step onto the Antarctic land, it's an expedition where every moment is an adventure.
3. Commitment to sustainable tourism
In a world of climate change, sustainability isn't a choice but a necessity. And Echo Camp leads by example. Every brick laid, every meal served, and every experience offered is rooted in eco-friendliness.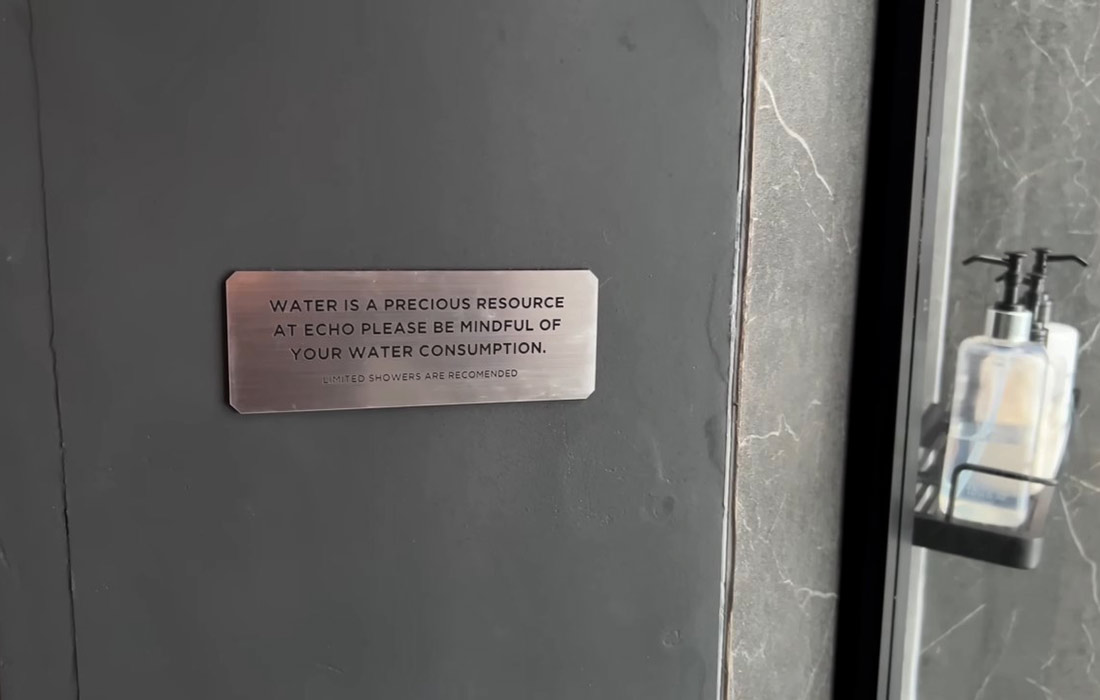 The camp itself, despite its luxury, is designed to be temporary. It can be removed without leaving any mark on Antarctica's pristine landscapes. More so, White Desert's commitment extends beyond just their operations. Their focus on renewable energy, waste management, and carbon neutrality ensures that your visit doesn't harm the very beauty you come to experience. Every luxury is thoughtfully curated, keeping Mother Nature at the heart.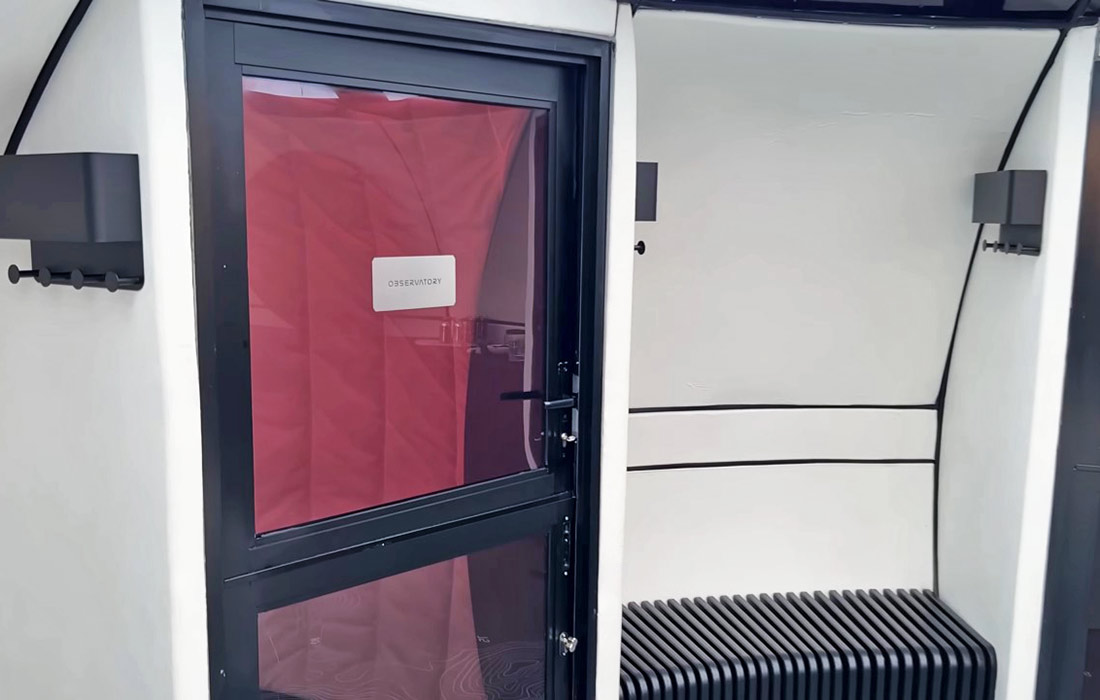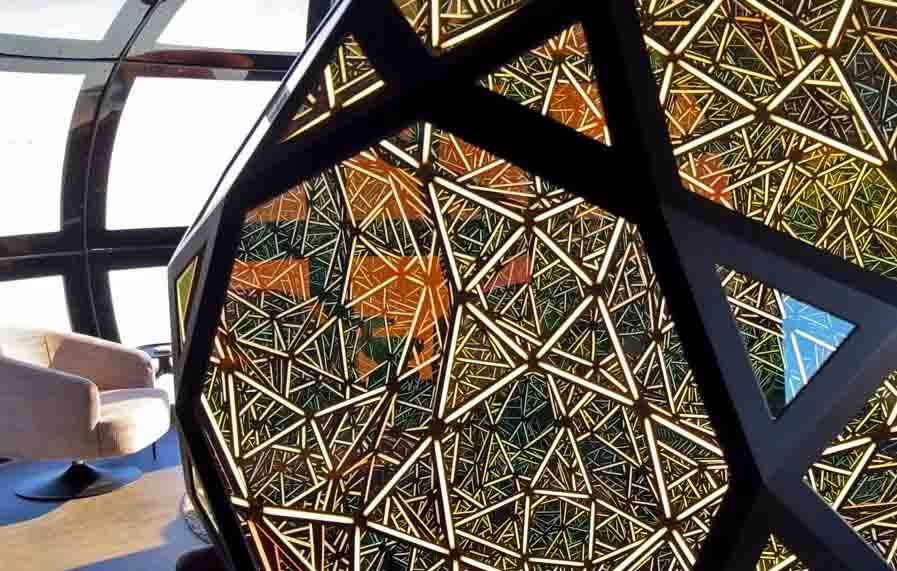 4. A luxurious travel journey
Luxury isn't just about plush beds and gourmet meals; it's about experiences. And the trip to Echo Camp offers luxury in every sense. You're not cramped in a tiny plane seat. Instead, you're treated to spacious, comfortable seating with a window view that rivals any luxury suite.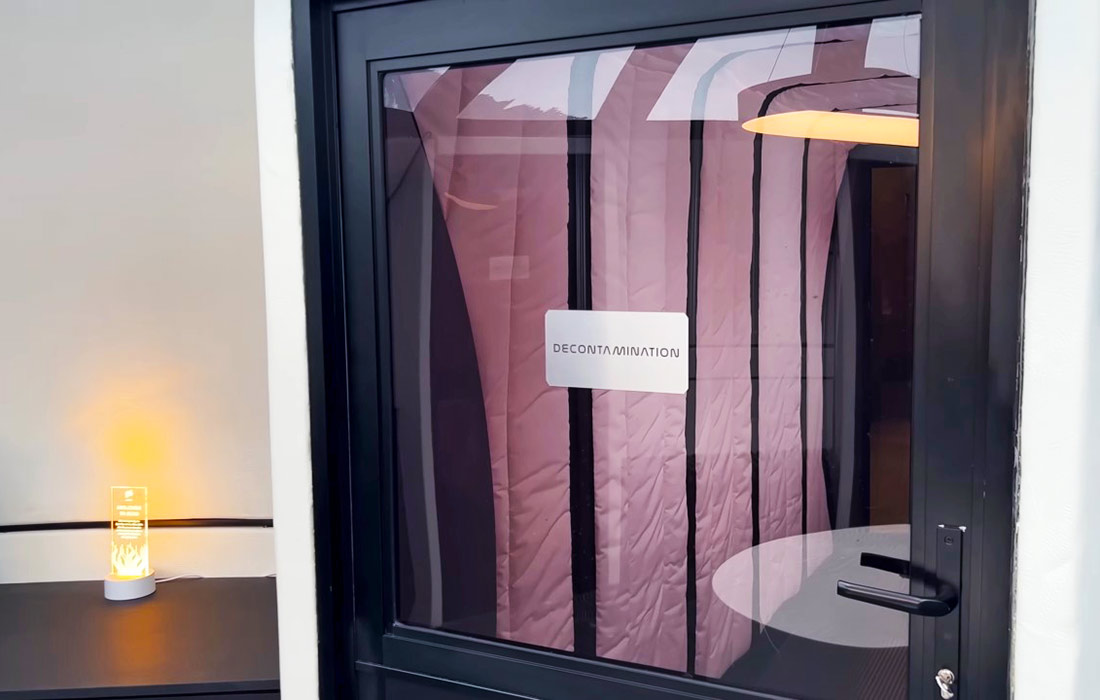 The planes, be it the Gulfstream G550 or the Airbus A340, are the epitome of airborne luxury. Every descent feels like a gentle glide, every meal is gourmet, and every view, whether of rolling icebergs or shimmering snowfields, is a feast for the eyes. The five-hour flight feels less like a journey and more like a pampering session.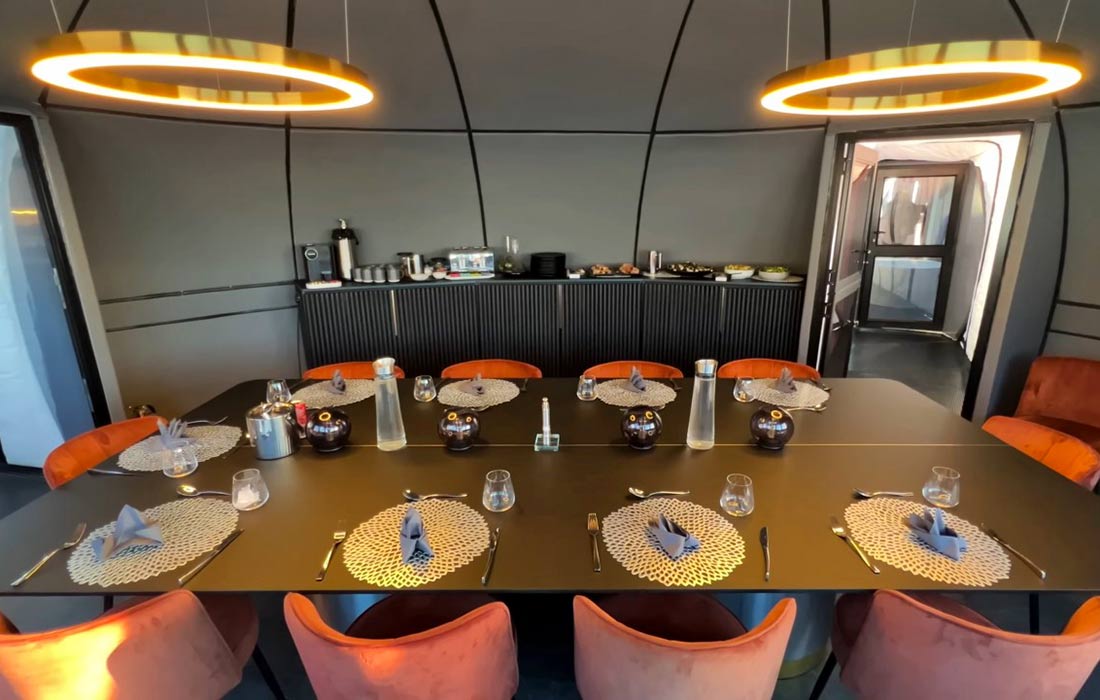 Other related article: Wichita Mountains Camping: Best Guide and Top 5 Cabins
5. Historical importance of the region
Beyond its natural allure, the Echo Camp region is a treasure trove of history. The tales of Norwegian expeditions from the 1930s, the bravery of scientists and explorers who've made this icy wonderland their home, and the geopolitical significance of Antarctica all come alive here. The stories aren't just in books or guides; they're in the land you walk on, the structures you see, and the air you breathe. Each moment at Echo Camp is like stepping back in time, experiencing the legacy of those who dared to dream and explore.
6. Diverse range of activities
Think of Echo Camp, and you might imagine serenity. But there's a world of adventure waiting for those who seek it. From scaling ice walls to watching a colony of Emperor Penguins in their natural habitat, there's something for everyone. The activities aren't just about adrenaline but also about connecting with nature. Whether you're tracing the footsteps of legendary explorers or simply lying back to gaze at the clear, starlit skies, Echo Camp offers a blend of relaxation and thrill. And the best part? All these activities are curated, keeping safety and sustainability in mind. So you can enjoy without any worries.
Cons & Things Future Guests Should Know About Visiting Echo Camp White Dessert Lodge
1. Dependence on Weather Conditions
Imagine being all set for an Antarctic adventure and being told, "Hold on, the weather isn't right!" Unpredictable weather is the nature of the beast in Antarctica. Flights can be rescheduled due to weather variations, so you need flexibility in your travel plans. White Desert's meteorologists in Cape Town work around the clock to pick the safest days for flying. So, while you might be eager to get to Echo Camp, remember that safety first is the mantra. That's why guests arrive in Cape Town a couple of days before their flight and stay for at least two days after their journey. Sometimes, your flight might even be advanced, as with one guest.
2. Expense of the Trip
Your pocket needs to be as ready as your spirit when planning a trip to Antarctica. With prices ranging from $14,500 for a mere day trip to a whopping USD 104,000 for an eight-night stay, this is indeed a luxury. But remember, maintaining Echo Camp with its fleet of specialized staff is challenging. Picture this: a can of Coca-Cola at the camp costs $36, given the logistical feats involved. Every dollar ensures that your Antarctic experience is unparalleled and safe.
3. Potential Alterations Due to Variable Climate
Antarctica's weather can be quite the drama queen, changing its mood swiftly. Activities might be postponed or even canceled if the weather turns extreme. While Echo generally has temperatures between -5°C and -8°C, high winds can considerably drop this. For those venturing further to the South Pole, brace yourself for a chilly reception of temperatures between -25°C to -35°C. Always be prepared for a change in plans.
4. Conservation Measures like Limited Water Supply
You might be in the land of ice, but water is gold at Echo Camp. Every drop used is hand-shoveled and melted, a labor-intensive process. As a guest, you must be conscientious about water usage, especially during showers. After all, being in a pristine environment means trying to keep it that way.
5. Communication Restrictions
In today's digital age, being disconnected might sound daunting. At Echo Camp, Wi-Fi is a luxury you won't find. However, you can still send text-only emails through a designated White Desert iPad in the lounge. If you wish to hear a loved one's voice, satellite phones are at your disposal, albeit at an extra cost. Embrace the quiet. It's part of the Antarctic charm.
6. Isolation and Potential Health Concerns
Being hours away from the nearest city can be concerning, especially regarding health emergencies. But fret not. White Desert ensures three qualified doctors are always present at their main camps. Additionally, guides and staff have been medically trained. With a fully-equipped medical kit in each camp and more kits for outdoor activities, they've got you covered. Nearby national stations can also assist during medical emergencies.
Other related article: Ecolodge and Ecotourism – Top 10 Eco Lodge of the World
Tips for Future Guests Planning a Trip with Echo Camp White Desert Lodge
1. Recommendations for Booking
Here's the inside scoop. First, don't procrastinate. The best luxury accommodations often get snapped up months in advance. If you're hoping for a last-minute deal, you should reconsider. Most top-tier hotels don't even offer them. Are you looking to save? Consider traveling during the shoulder season. But this is a big but: be wary of the weather. You might save money, but bad weather could rain on your parade. And in a place as majestic as Antarctica, you wouldn't want to compromise on the experience.
2. Pre-travel Preparations
Before you embark on your Antarctic journey, preparation is crucial. Dive into some research. Check your home country's government website to stay informed about safety and security at your destination. And here's a little tip that could save you a lot of trouble: read up on food and drinking safety, especially when traveling to developing areas. No one wants to wrestle with traveler's diarrhea in the middle of a grand adventure. Being informed means fewer hiccups along the way.
3. Best Time to Visit
Timing is everything. If you're planning a trip with White Desert, their season runs from mid-November to early February. However, if you dream of mingling with emperor penguins or stepping foot on the legendary South Pole, circle December and January on your calendar. These are the exclusive months for such enchanting encounters. Yes, the Antarctic indoors in all its pristine glory awaits, but timing your trip right will elevate your experience from memorable to unforgettable.
Fun Facts about Antarctica for Kids
Have you ever dreamed of a land with endless snow, where penguins waddle and the world feels upside-down? Let's dive into the magical, chilly world of Antarctica. And guess what? We've got some fun tidbits about the mysterious Antarctica pyramids and a special place called Echo Camp. Ready? Let's go!
1. Endless White and Penguins
First things first. Antarctica is the coldest place on Earth! But it's not just a big, snowy desert. It's home to thousands of penguins. Imagine slipping and sliding next to them on the ice.
2. Mystery of the Antarctica Pyramid
Here, it gets super mysterious. Some people believe there's this Antarctica pyramid, just like in Egypt! While it's probably just a cool-looking mountain, isn't it fun to think about pharaoh penguins?
3. All About Echo Camp
Picture a cozy camp in the middle of all that snow. That's Echo Camp for you! It's a special place where brave adventurers experience the icy wonderland. One day, when you're a little older, you can sip hot cocoa there and listen to the Echo of the freezing winds.
4. Day and Night, or Night and Day?
Here's a head-scratcher for you. During some parts of the year, Antarctica has 24 hours of daylight. The sun doesn't set for an entire day. At other times, it's nighttime all day long. Perfect for those who love bedtime stories, right?
5. A Frozen Desert
Although cold and ice-filled, Antarctica is technically a desert! It barely gets any rain. Just imagine a desert where you'd be building ice forts instead of sandcastles!
Recommendations
If you're eager to explore more about travel camping, you'll absolutely enjoy reading this article.
Antarctica FAQs
What is the capital of Antarctica?
The capital of Antarctica is not officially recognized, as Antarctica is governed by a treaty system known as the Antarctic Treaty System. Furthermore, research stations scattered across the continent are operated by around 30 countries for scientific purposes. These stations are inhabited by scientists and support staff who live there on a temporary basis. The largest of these stations is McMurdo Station, which is managed by the United States.
What month is best to visit Antarctica?
The best time to visit Antarctica is during the Southern Hemisphere's summer months, from November to March. During this period, the temperatures are the warmest they will get, ranging from -2°C to 8°C (28°F to 46°F), which allows for safer passage through the Southern Ocean and accessible landing sites. The wildlife, including penguins and seals, is most active during these months, and the days are long, providing ample daylight for exploration and sightseeing. Remember, 'warmest' in Antarctica still means very cold, so appropriate gear and clothing are essential. December and January are the peak months because they offer the longest days, sometimes with up to 24 hours of daylight.
What are the mysterious Antarctica pyramids?
The Antarctica Pyramids are one of the controversial topics on the internet. Some label this Antarctica Pyramid as conspiracy theories, while others believe they are just small pieces of the many structures found hidden beneath Antarctica.
Who owns the White Desert?
White Desert was founded and owned by Patrick Woodhead, a polar explorer and adventurer, along with his wife, Robyn Woodhead. They started the company to provide a unique travel experience that combines adventure with environmental consciousness and luxury accommodation. The ownership structure may have evolved or expanded to include other stakeholders.
What else can I do during my stay at a luxurious Antarctic lodge?
Staying at a luxury lodge in Antarctica offers a variety of activities like glacier hikes, wildlife excursions, ice climbing, and South Pole trips. You'll enjoy educational talks, photo workshops, and stargazing too. It's important to visit responsibly, as Antarctica is protected by a treaty to preserve its environment.
Can I visit the Antarctica Pyramids?
Visiting these pyramid-like structures can be challenging due to the extreme weather and remoteness of the location. However, some specialized adventure tours may offer guided expeditions to regions where these formations are located. It's important to check with reputable tour operators who follow strict environmental and safety guidelines for such unique excursions.
What percentage of the southern hemisphere does Antarctica cover?
The Antarctic covers approximately 20 percent of the Southern Hemisphere. Antarctica is the fifth-largest continent in terms of total area. (It is larger than both Oceania and Europe.) Antarctica is a unique continent in that it does not have a native human population. There are no countries in Antarctica.
How many countries are in Antarctica?
Antarctica is a unique continent in that it does not have a native human population. There are no countries in Antarctica. Seven countries made defined claims to Antarctic territory prior to the Antarctic Treaty of 1959.
For more, do check out our other sections at travel-exotica.com
Have suggestions for us? feel free to mail us at [email protected]