Discovering the Charm of Sao Miguel, Azores
Sitting gracefully in the middle of the Atlantic Ocean, Sao Miguel Azores is a mesmerizing island that dances with raw natural beauty and vivid historical tales. Its lush landscapes, blue lagoons, and rolling green hills seem straight out of a fairy tale, making every moment on this island feel dreamy.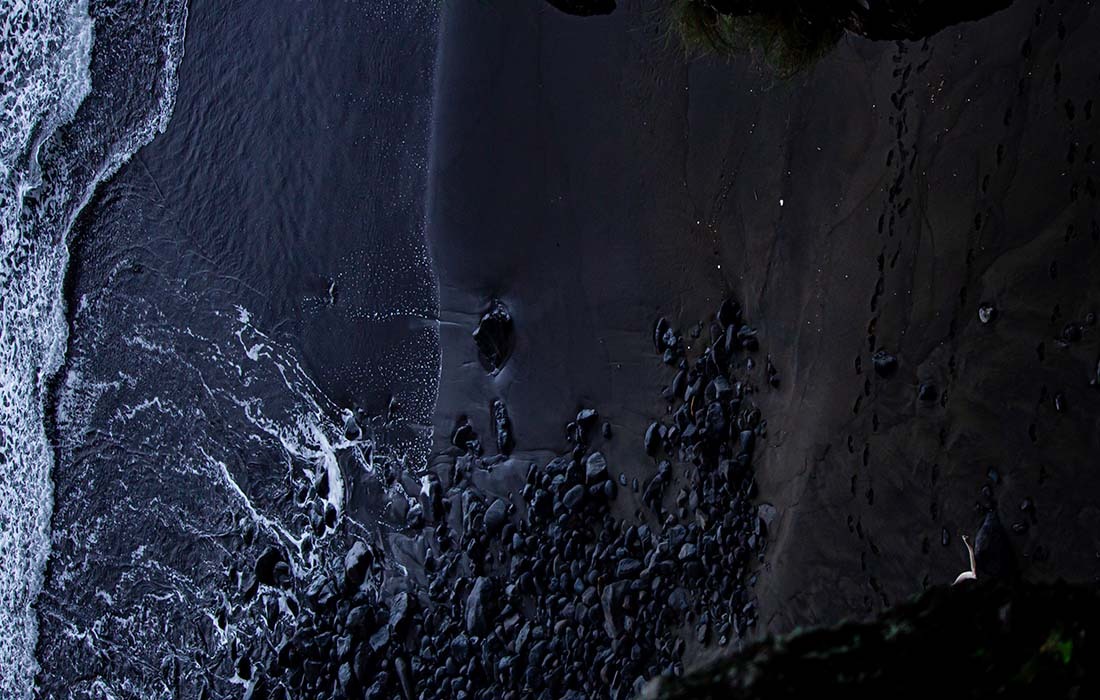 The buzz around Sao Miguel Azores has been growing, drawing increasing numbers of globetrotters. As the crown jewel and the largest in the Azores archipelago, it's often regarded as the best Azores Island for its breathtaking panoramas and rich cultural heritage.
Historically speaking, the 15th century marked the dawn of a new era when Portuguese adventurers stumbled upon this marvel. From its days as a pristine paradise to the bustling settlements of today, Sao Miguel Azores has undergone a remarkable transformation. Older settlers were similarly enchanted by its beauty, which inspired them to build homes, religious buildings, and fortifications. Some of these structures, like the Fort of São Brás or the Convent of Hope in Ponta Delgada, remain silent reminders of earlier times. If lodging is on your mind, a range of Sao Miguel Azores hotels offers comfort with a touch of history.
Being the pulse of the Azores, Sao Miguel Azores stands as a magnificent blend of nature's artwork and human resilience. Dive in, and you'll uncover many wonders waiting to be cherished.
Exploring Sao Miguel's Breathtaking Landscapes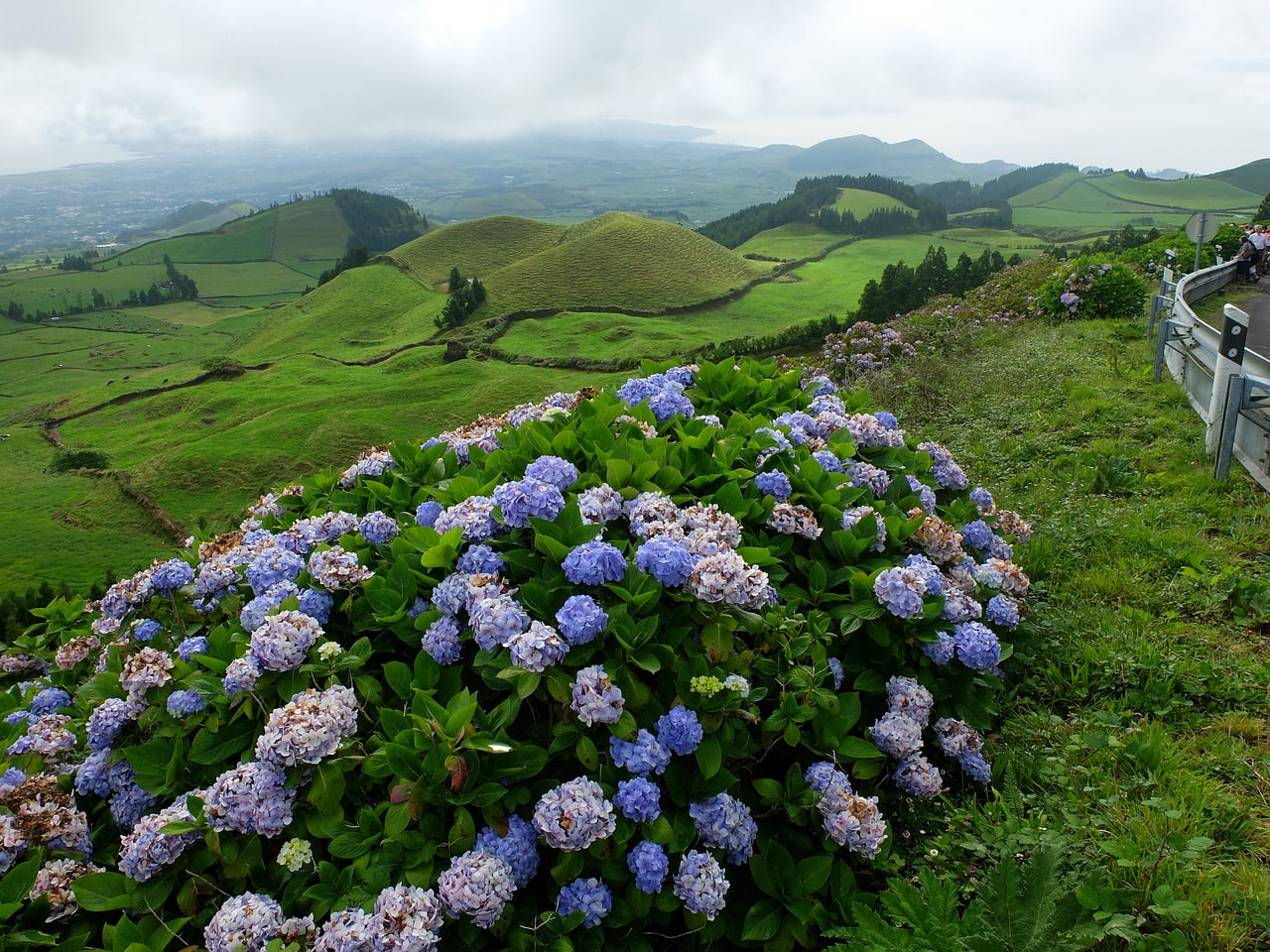 There's no escaping the natural splendor of Sao Miguel Azores. It's an island where nature indeed shows off. Let's wander through some of its most breathtaking spots.
First stop: the Furnas Valley. The valley is not only picturesque with its lush greenery but also geothermally active. Steam rises from the ground, hinting at the thermal springs hidden below. Locals and visitors frequent these springs, seeking relaxation and reputed health benefits. It's like having a spa day in nature.
Next, we have the legend-laden Sete Cidades. As the story goes, a blue-eyed princess and a green-eyed shepherd fell in love here, but their love was forbidden. Their tears formed two lakes – one blue, the other green. When you stand atop the viewpoint overlooking these twin lakes, the colors are strikingly distinct, making the legend feel all the more real.
Lastly, the Lagoa do Fogo beckons. Translated as the "Lake of Fire," this tranquil lake sits inside a dormant volcano. The waters are deep blue, and the surrounding hills and forests provide a serene backdrop perfect for contemplation.
Other related article: Top 25 Best Places to Visit in the USA
What Makes São Miguel Azores Island Exceptional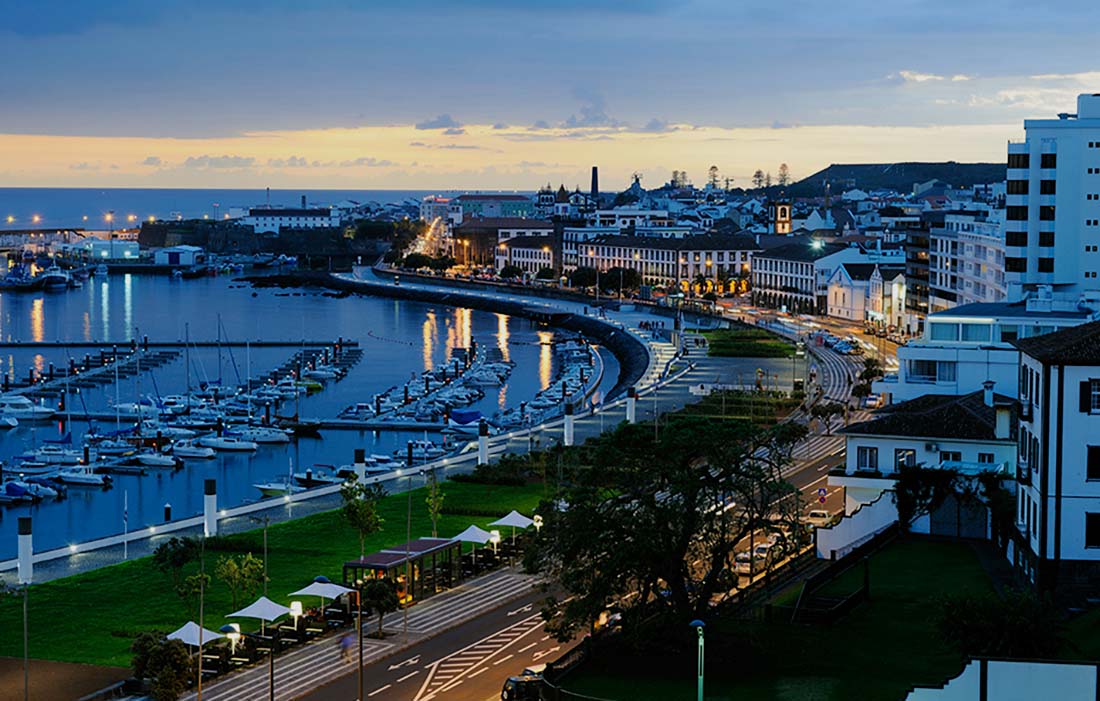 Each island in the Azores offers its own slice of paradise. Pico has its towering volcanic peak, Flores is famed for its waterfalls, and Faial captivates with its blue hydrangeas. But Sao Miguel? It's often lovingly referred to as the "Green Island," and it's easy to see why. Stretching 62.1 km in length and 15.8 km at its widest point, this island boasts a tapestry of verdant fields, serene lakes, and dense forests.
Compared to other islands in the archipelago, Sao Miguel Azores houses the capital, Ponta Delgada, a bustling town full of historical charm, vibrant restaurants, and cultural spots. Plus, unlike some of its quieter siblings, Sao Miguel Azores presents a beautiful blend of urban life and untouched nature, all in one place.
Nature lovers have more reasons to gravitate towards Sao Miguel Azores. The island is home to over 1,200 recorded species of flora, ensuring it remains a favorite among botany enthusiasts. Add to this the thriving marine ecosystem, where yearly sightings of over 20 species of cetaceans make Sao Miguel a top spot for whale and dolphin watching in the Atlantic. And, if you're one for culture, Sao Miguel Azores, doesn't disappoint. Annually, the island hosts more than 40 major cultural and sporting events, from traditional bullfights to modern music festivals.
12 Best Things to Do in São Miguel, Azores
As you dive deeper into your Sao Miguel journey, it becomes evident that the island isn't just about picturesque landscapes but adventures that resonate with your spirit. Here's a curated bucket list for your Azorean escapade: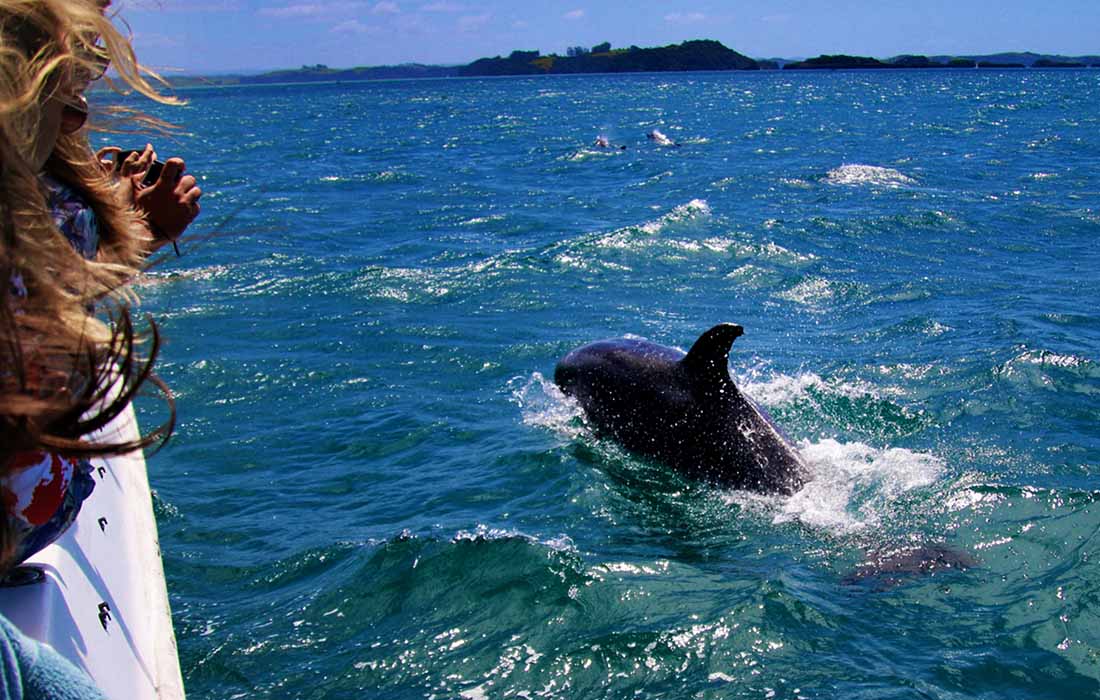 1. Dive into the Deep
Nestled in the heart of the Atlantic, Sao Miguel Azores' waters are a trove of marine wonders. Dive or snorkel through underwater volcanic rock formations and vibrant coral reefs. The Azores sit at the confluence of three tectonic plates, creating a unique underwater topography teeming with marine life.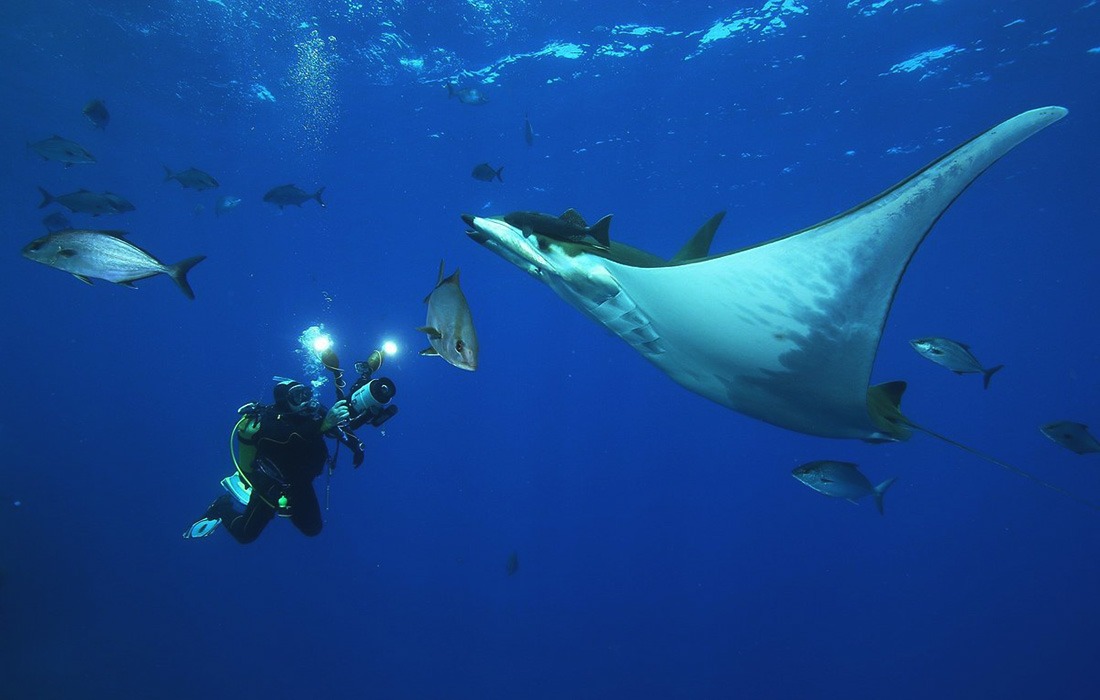 2. Whale and dolphin Watching
Sao Miguel, Azores, provides a ringside seat to nature's spectacular marine show. The island's location on the migration routes of several whale species, like the majestic blue whale and the sperm whale, ensures high sighting probabilities. Experience the thrill of watching these giants breach and play, guided by experts who also provide fascinating tidbits about their habits.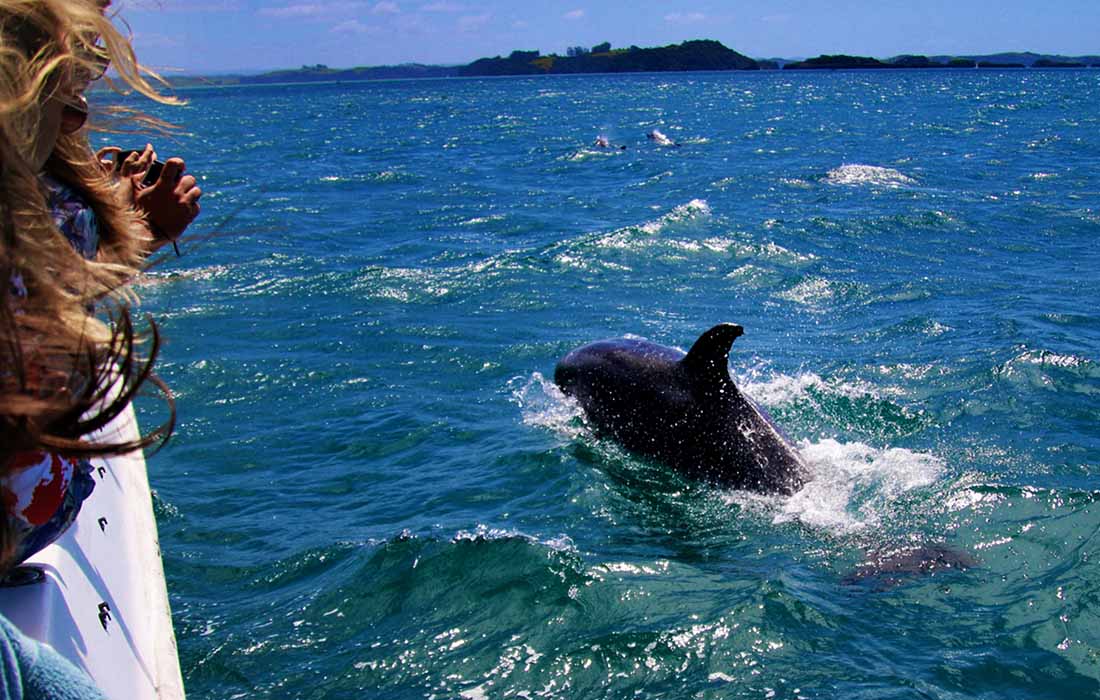 3. Hike the Trails
Every trail in Sao Miguel is a story waiting to be experienced. With its volcanic origins, the island offers many landscapes – from the verdant Mata do Canário to the rugged coastlines of Ponta da Madrugada. As you trek, the melodious calls of endemic bird species like the Azores bullfinch might accompany you.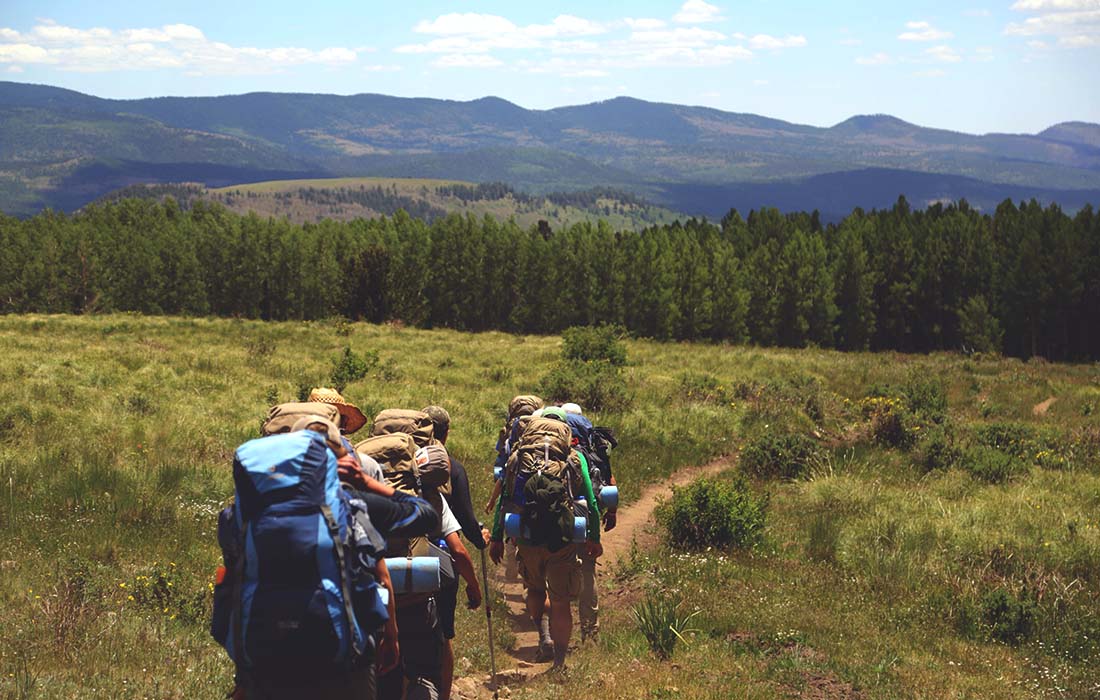 4. Thermal Bathing at Furnas
Beyond its visual appeal, Furnas offers therapeutic delights. Submerge in mineral-rich waters and let nature's spa soothe your senses. These waters, warmed by the Earth's belly, have been frequented by locals and tourists alike for centuries, each seeking their share of relaxation and vitality.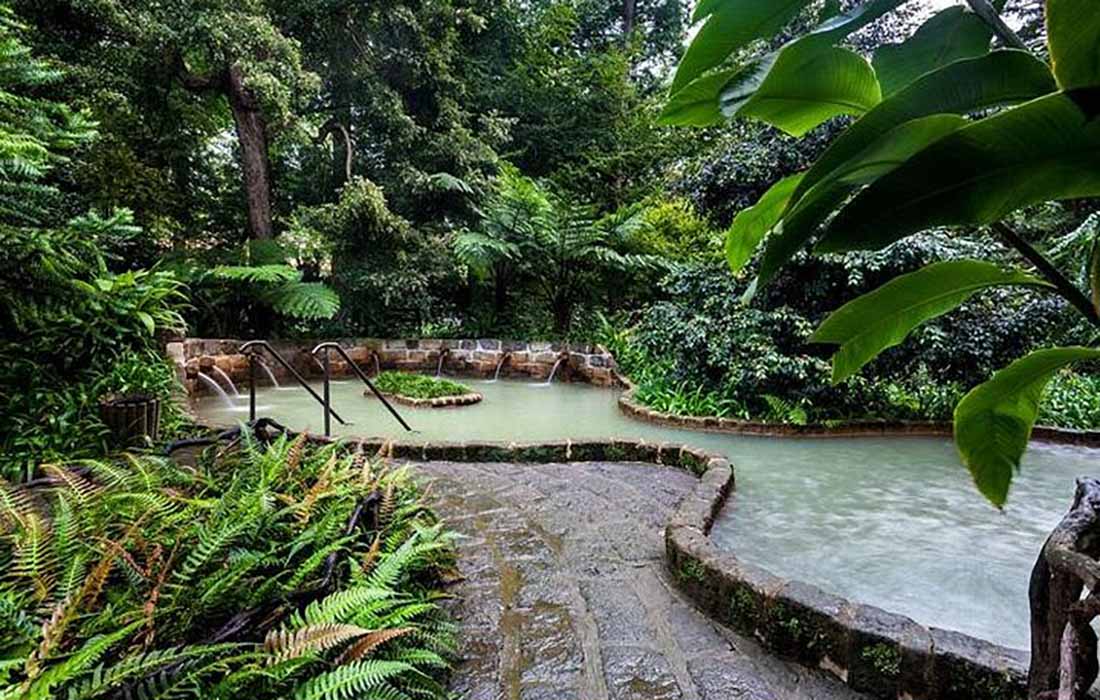 5. Savor Local Delicacies
The island's cuisine is a symphony of flavors. Fresh seafood, dairy products from free-grazing cows, and fruits like pineapples cultivated in unique plantations give Sao Miguel's dishes their distinct character. Venture into local eateries and let your taste buds experience the Azorean culinary tradition.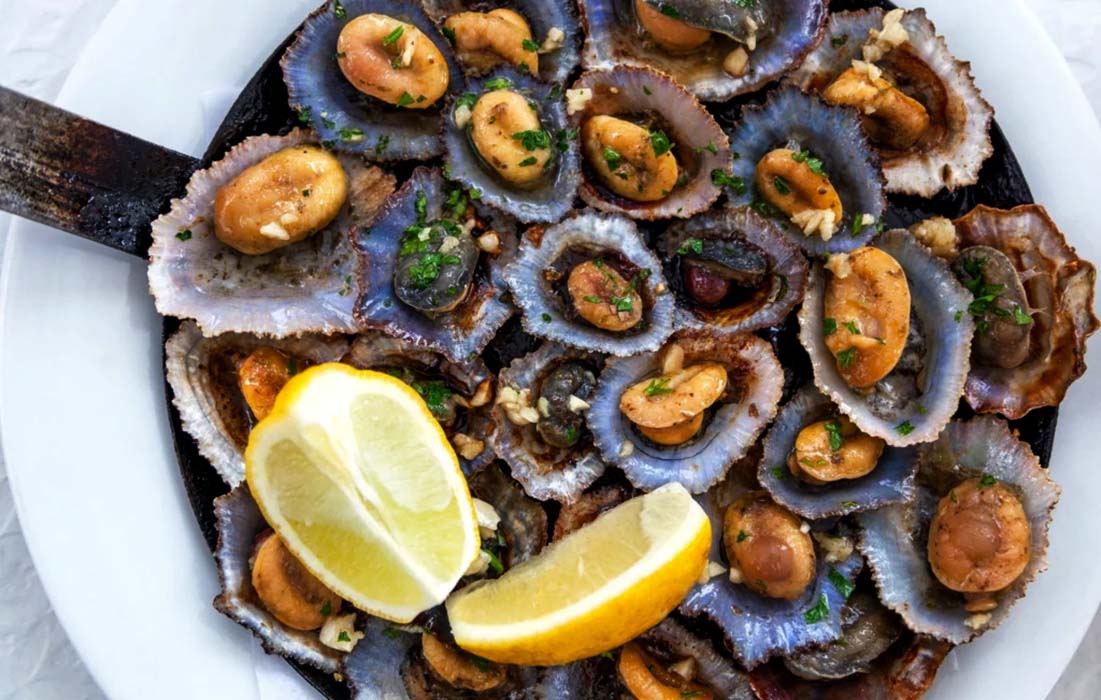 6. Visit the Tea Plantations
Amidst Sao Miguel Azores' lush greenery, the tea plantations stand out with their manicured beauty. These terraced fields, dating back to the 19th century, are a blend of tradition and innovation. As you walk amidst the tea bushes, the aroma of fresh leaves engulfs you, paving the way for immersive tasting sessions.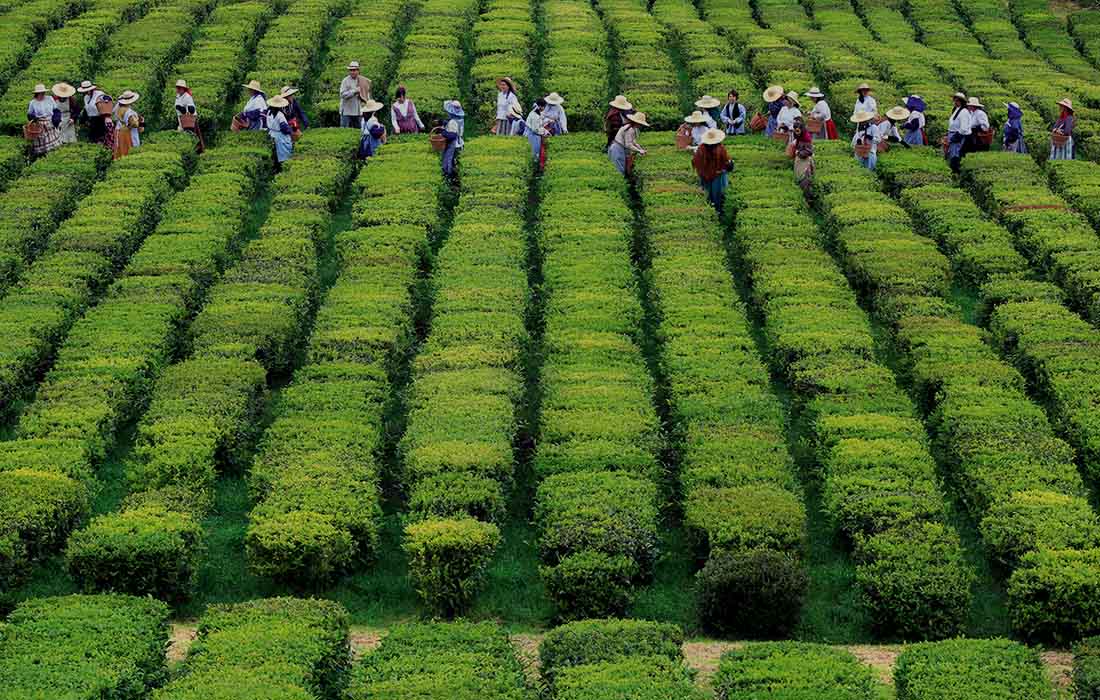 7. Kayak on Sete Cidades
This enchanting locale isn't just about legends; it's about experiences. The mirror-like waters reflect the surrounding beauty, creating mesmerizing visuals as you paddle along. The juxtaposition of the two lakes – one blue and the other green – paints a vivid picture of nature's artistry.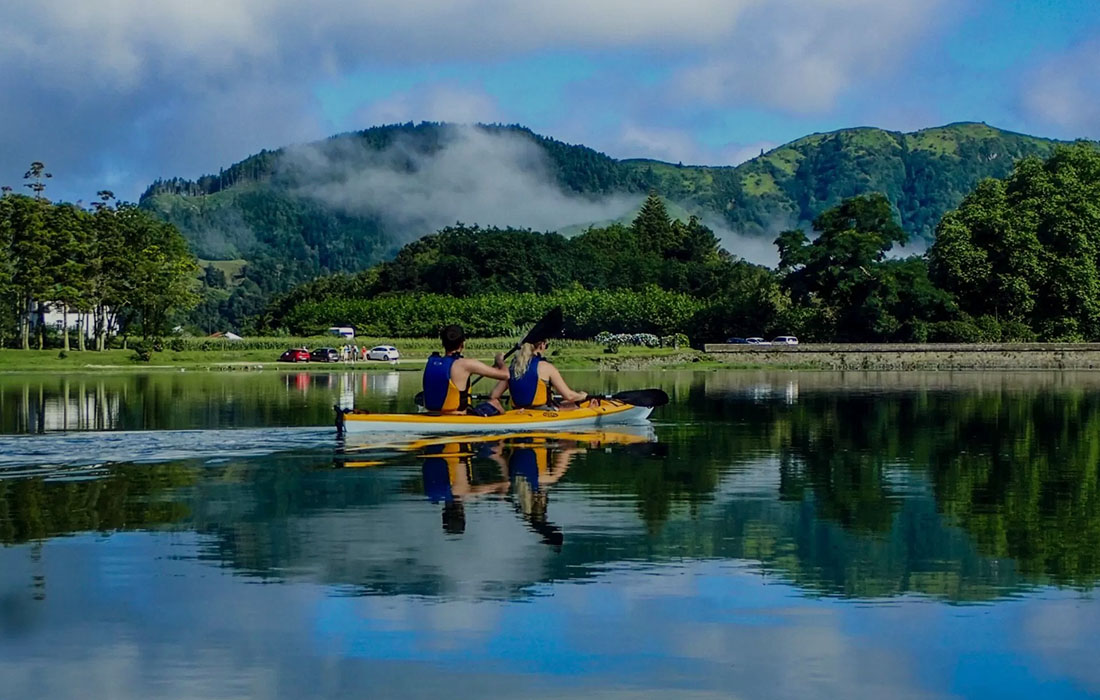 8. Explore the Lagoa do Fogo
Situated in a dormant volcanic crater, this lake is a paradise for nature lovers. The surrounding landscape, a protected nature reserve, boasts endemic flora and fauna. Whether you're capturing memories through a lens or soaking in the views with a picnic, the Lagoa do Fogo promises moments of unadulterated bliss.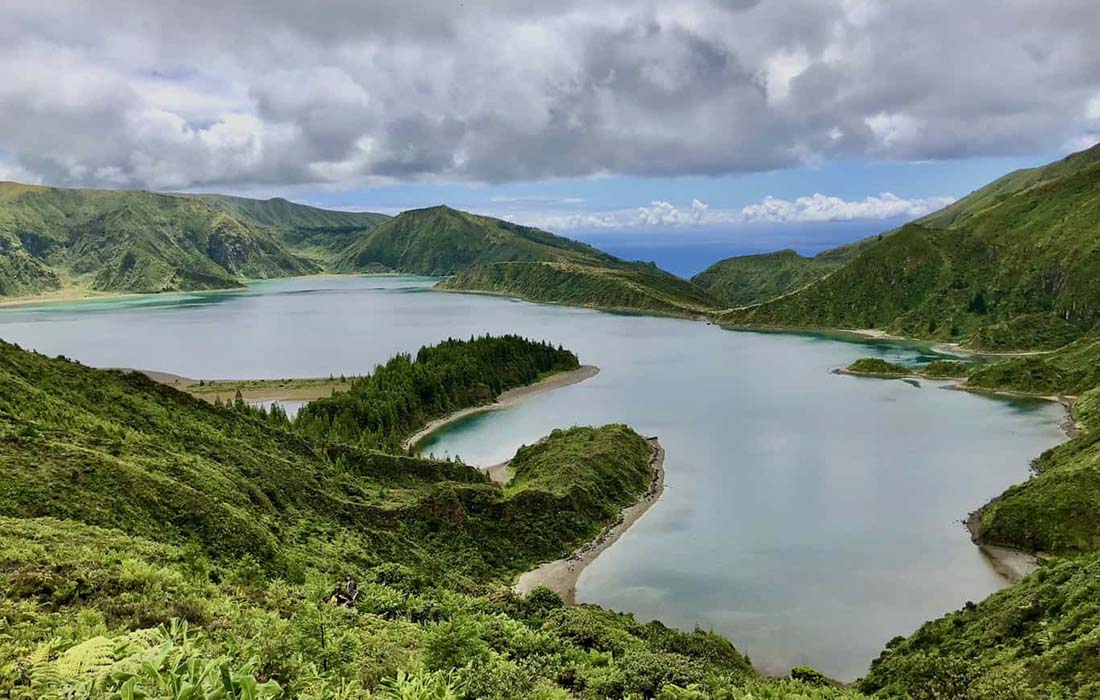 9. Birdwatching at Serra da Tronqueira
This region of Sao Miguel is a haven for ornithologists and nature enthusiasts alike. Its pristine forests and unique topography offer sightings of rare birds, such as the Azores bullfinch (Priolo) and the common buzzard. Guided tours provide in-depth knowledge about the birds' habitats and behaviors, ensuring a fulfilling birdwatching experience.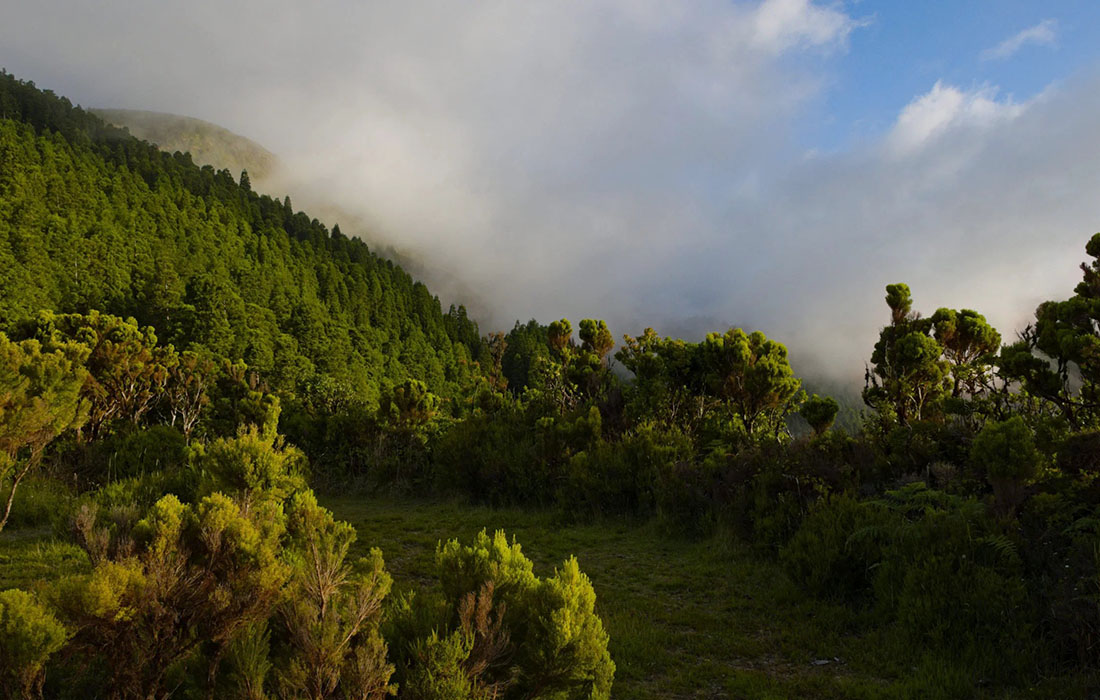 10. Visit Pineapple Plantations
Sao Miguel has a unique way of growing pineapples inside greenhouses, which isn't seen elsewhere. At the Arruda Pineapple Plantation, witness the traditional cultivation method, where pineapples grow in volcanic soil. Conclude your visit with pineapple-infused treats or sip on the local pineapple liqueur.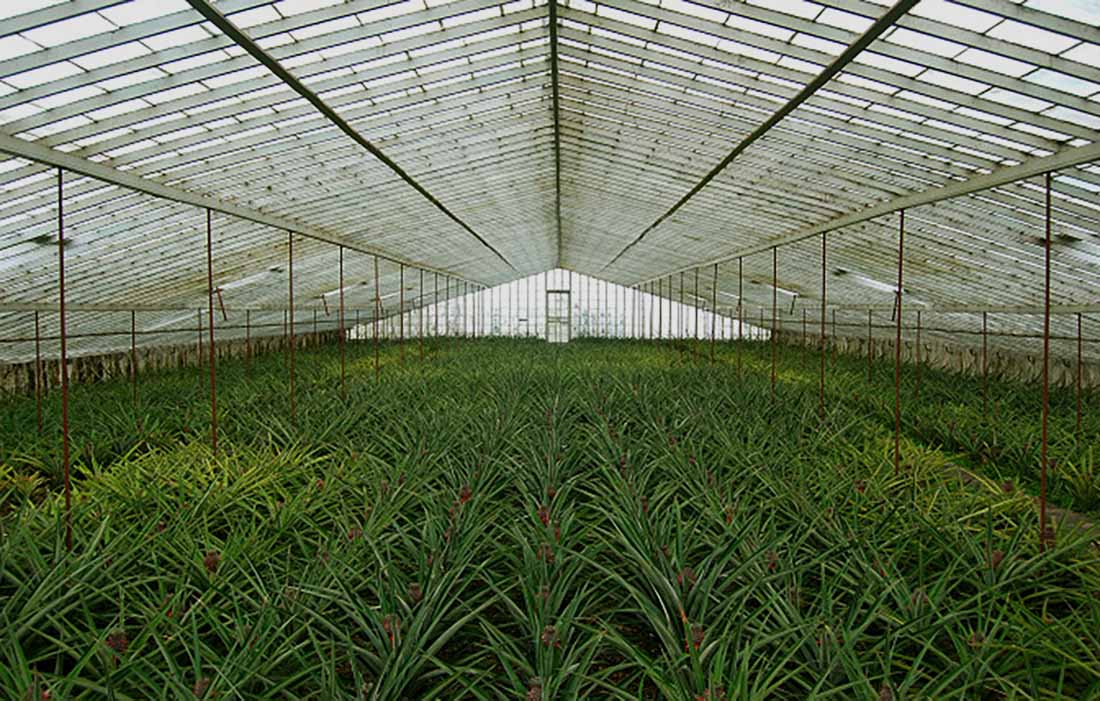 11. Discover Historical Ponta Delgada
The capital city blends history, culture, and modernity. Stroll through cobbled streets, admiring the charming Portuguese architecture, or visit landmarks such as the Portas da Cidade (City Gates) and the Church of São Sebastião. Mercado da Graça's bustling market is also a must-visit, offering fresh produce and artisanal goods.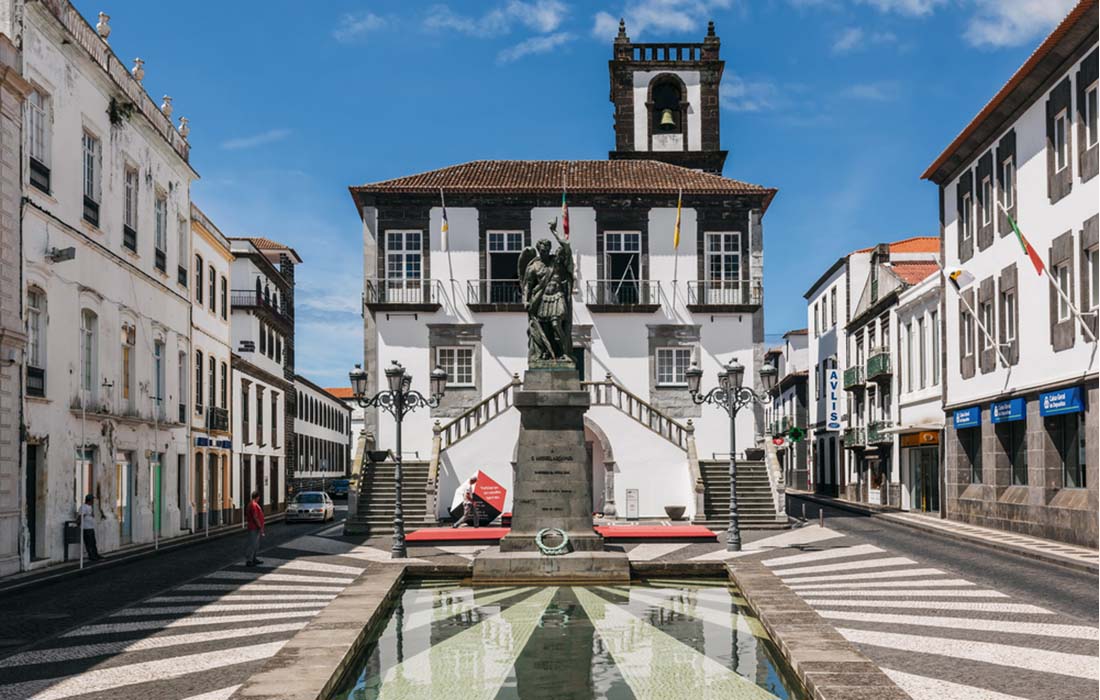 12. Venture into Gruta do Carvão
Explore the longest lava tunnel in Sao Miguel, stretching over 1.6 km. These caves, a remnant of volcanic activity from millennia ago, have stalactites, stalagmites, and unique lava formations. Guided tours illuminate the geology and history of the cave, making it an enlightening experience for both young and old.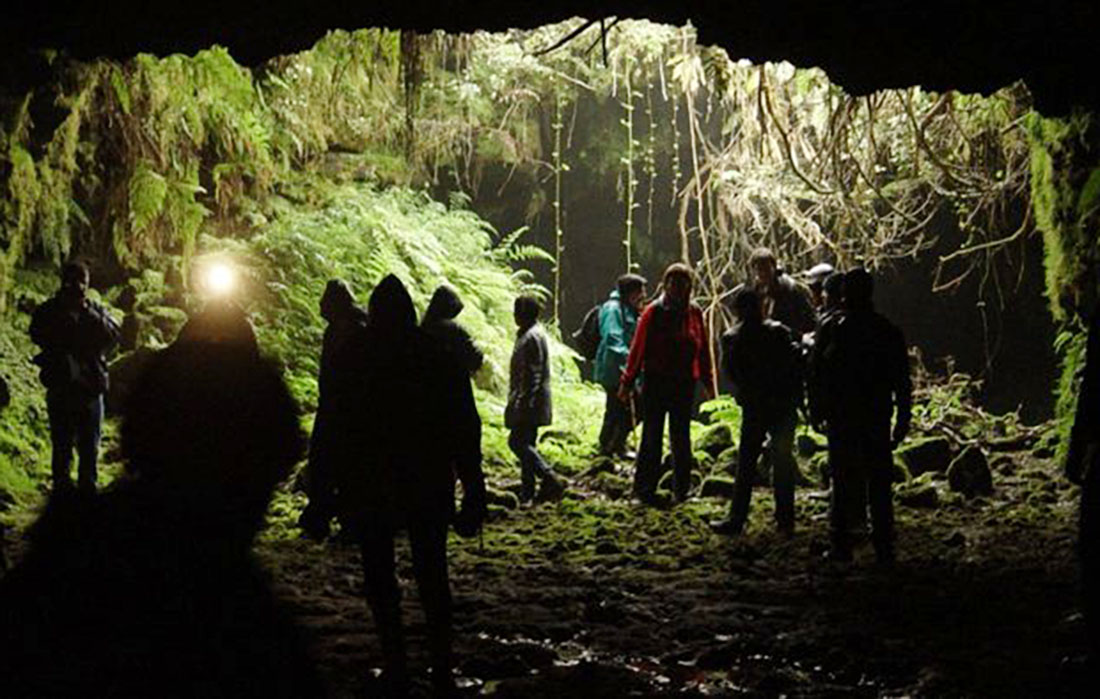 Indulging in Sao Miguel's Food and Drink
Sao Miguel Azores is a culinary delight for those eager to embark on a flavorful journey. The island's cuisine is a testament to its vibrant history and the mosaic of cultures that have influenced its gastronomy. Take, for instance, the "Bolo Lêvedo". This sweet, muffin-like bread has its roots in Sao Miguel Azores, swiftly becoming an essential part of breakfasts here. Soft and slightly sweet, it pairs wonderfully with the morning's first cup of tea or coffee.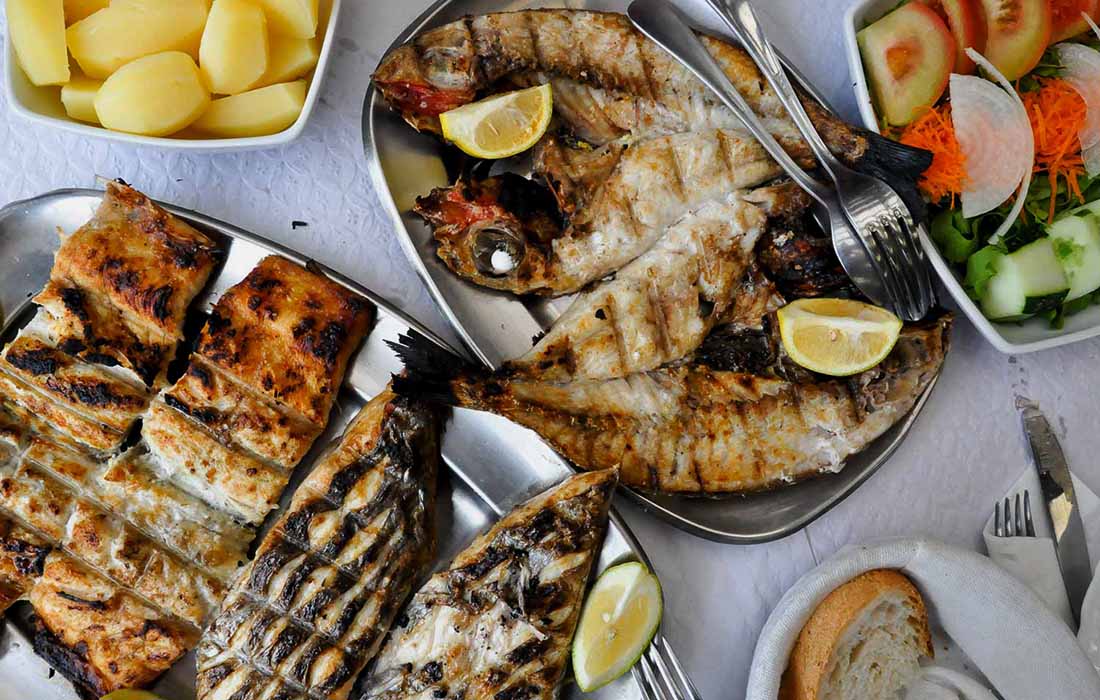 As you navigate the island's dining scene, you'll come across diverse offerings, from cozy cafes to bustling restaurants. "O Corisco" in Ponta Delgada is a top pick, serving traditional Azorean dishes with a modern flair. For seafood enthusiasts, "Cais 20" stands out, drawing inspiration from Sao Miguel Azores' oceanic surroundings.
In terms of beverages, the tea from Sao Miguel is unparalleled. The tea gardens of Gorreana and Porto Formoso beckon with their aromatic brews. But while you indulge in the teas, take advantage of the vibrant passion fruit liqueur or the region-specific Azorean wines, embodying the island's spirit in every sip.
And for those wanting to delve deeper into the island's culinary treasures, here are three more must-try dishes:
Queijo da Ilha
A delight for cheese aficionados. Sao Miguel Azores' "Queijo da Ilha" or "Island Cheese," stands out with its bold flavors. The spiciness of this hard cheese, which has been delicately aged, develops over time and becomes more prominent. Enjoy it as a standalone treat, or grate it over your favorite dishes.
Morcela com Ananás
An ingenious fusion of savory and sweet. Morcela, a rich blood sausage, is traditionally paired with the sweetness of fresh pineapple slices in Sao Miguel. This unusual pairing is a testament to the island's culinary creativity.
Caldeirada de Peixe
Dive into the depths of Sao Miguel Azores' marine offerings with this hearty fish stew. Combining local fish, shellfish, and aromatic herbs, it's a comforting bowl of goodness. This dish exemplifies Sao Miguel's deep connection with the sea, best enjoyed with a side of "Broa," a local cornbread.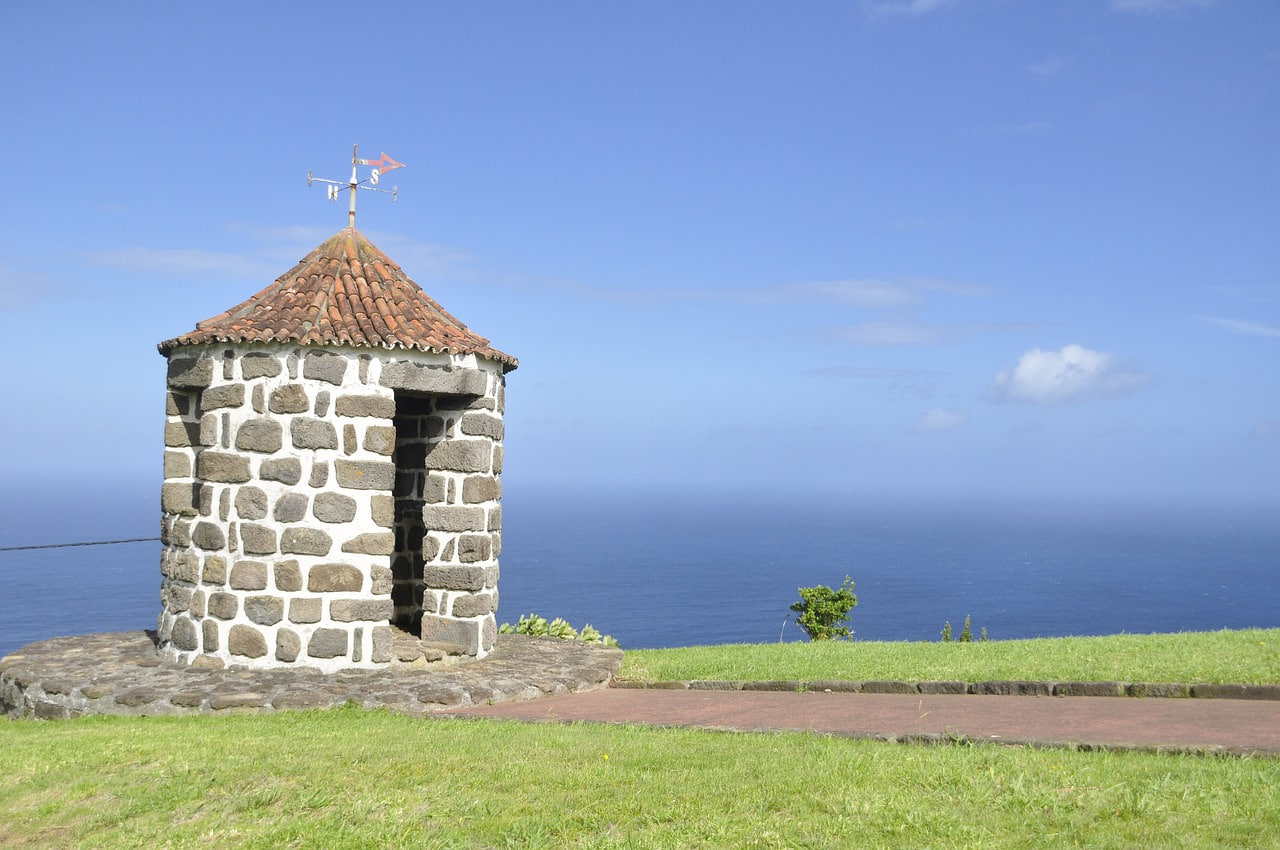 With every meal on this island, you're not just tasting food; you're partaking in Sao Miguel's rich culinary narrative.
Other related article: Ecolodge and Ecotourism – Top 10 Eco Lodge of the World
Sao Miguel Azores Hotels
Travelers to Sao Miguel are spoiled for choice when it comes to accommodations. The island beautifully blends tradition with modernity, as reflected in its range of lodgings. Whether you're a backpacker on a shoestring budget or someone seeking opulence, Sao Miguel has got you covered, as it has many places to stay.
Location plays a crucial role in enhancing your travel experience. Staying at the heart of the island, like in Ponta Delgada, provides easy access to prime attractions, bustling markets, and sumptuous eateries. However, if a serene retreat is what you desire, consider places tucked away in the lush green corners of the island.
"Quinta de Santana" offers a rustic experience with its farm-based setting, charming apartments, and hot springs, giving guests an authentic feel of Azorean life. On the luxury end, "Azor Hotel" boasts panoramic ocean views, plush rooms, and top-tier amenities, ensuring a comfortable and indulgent stay. For those mindful of their budgets, guesthouses like "Solar da Glória ao Carmo" offer a cozy, homely environment without burning a hole in your pocket.
Remember, in São Miguel island, your accommodation isn't just a place to sleep; it's where memories are made. So, choose wisely to enhance your island adventure because São Miguel booking is essential for your trip.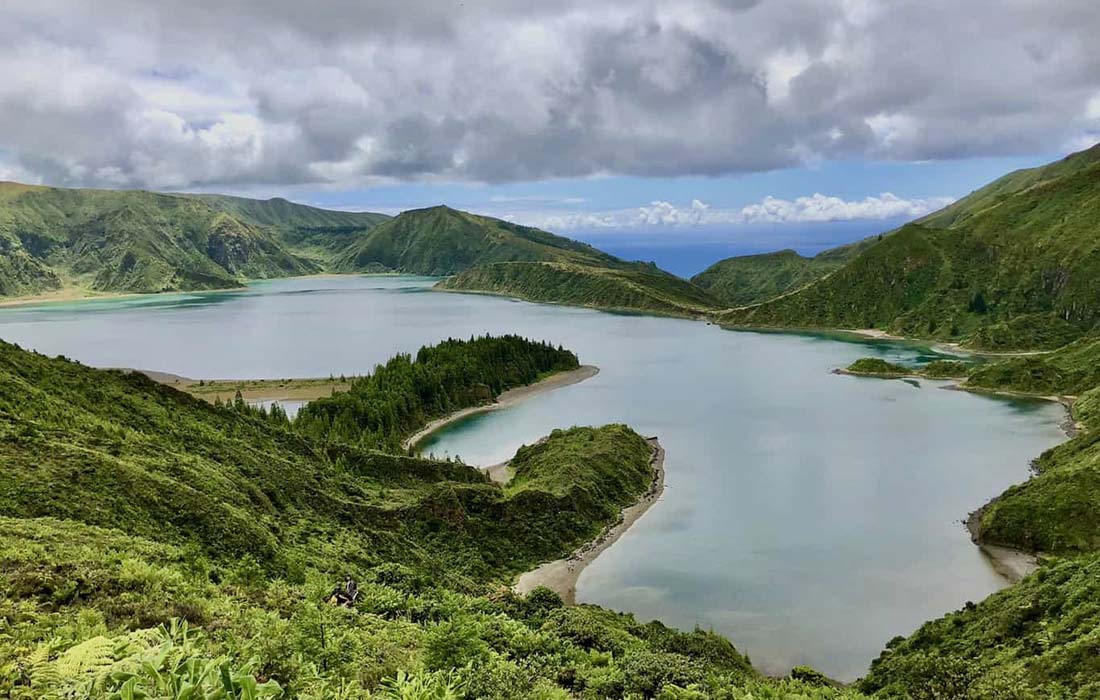 Handy Advice for a 2023 Trip to Sao Miguel Azores
So, you're almost ready to set foot on the enchanting terrains of Sao Miguel island in Portugal's Azores after immersing yourself in tales of its allure. As you pack and mentally prepare for the journey, let's share some first-hand advice to transform your trip from memorable to extraordinary:
1. Seasons Matter
Sao Miguel sparkles most during spring (April to June), when blossoms paint the island. Summer (July to September) brings balmy weather and more travelers.
2. Getting Around
Buses are good, but car renting reveals the island's secrets. Short distances? Peddle a bicycle through the scenic routes.
3. Local Etiquette
Be more than a tourist. Embrace the island spirit. A simple "Obrigado" can warm hearts. Attend local feasts, and understand their traditions.
4. Currency
While credit cards are widely accepted, keep some Euros handy for local markets or smaller eateries.
5. Safety
Sao Miguel is generally safe, but always trust your instincts, especially during late-night explorations.
6. Stay Connected
Consider a local SIM card or portable Wi-Fi for seamless connectivity. This aids in navigating and staying in touch.
Other related article: Most Unique Places To Visit In Michigan, America – Top 5
An Unmissable Retreat to Sao Miguel Azores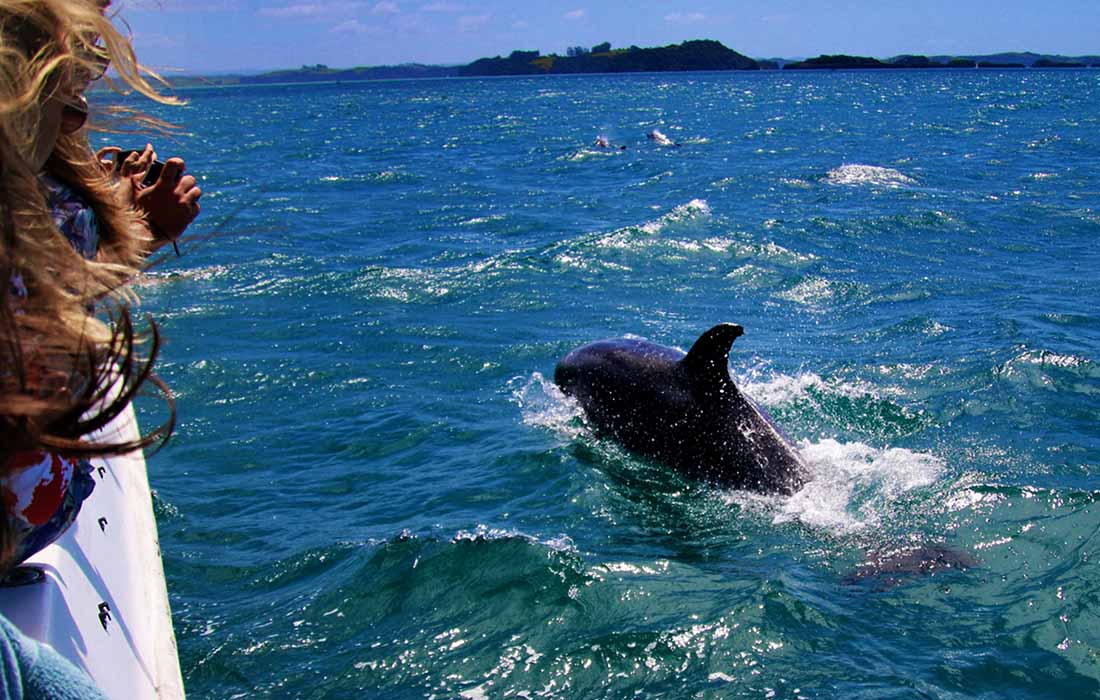 Sao Miguel, the crown jewel of the Azores, seamlessly blends ancient tales with natural grandeur. Its landscapes, from thermal springs to serene lakes, resonate with the whispers of legends and the artistry of nature. As you navigate its contours, you encounter a harmony of adventure and relaxation—dive into marine wonders, indulge in unique culinary experiences, and relish moments of pure tranquility in its secluded nooks.
The island in Portugal's Azores is a testament to the beauty that emerges when culture intertwines with nature. As the gateway to the Azores, Sao Miguel offers a journey through its trails and waters and an intimate dance with its soul. There's a story waiting to be discovered in every sunlit leaf, every mist-covered peak, and the warmth of its people. Come embrace the timeless allure of Sao Miguel, Azores, where every visit feels like a homecoming to the heart's deepest desires. Truly, São Miguel's best places are worth exploring.
Sao Miguel Azores useful links
Sao Miguel Azores FAQs
Where is Sao Miguel Azores?
Sao Miguel Island, or Ilha de So Miguel, is located in the North Atlantic Ocean. On Portugal's west coast, it is located around 1,190 kilometers (740 miles) west of Cape Roca. São Miguel Island is the biggest island in Portugal's Azores archipelago.
What is São Miguel Azores known for?
São Miguel is the largest island in the Portuguese Azores archipelago. It's famous for its volcanic landscape, vegetation, and diverse marine life, which includes whales. The capital, Ponta Delgada, is home to the 18th-century City Gates, the Gothic St. Sebastian Church, and the 16th-century Fort of So Brás. To the northwest are the twin crater lakes of Sete Cidades, one green and one blue. Furnas is famous for fumaroles and hot springs in the east.
How many days does it take to explore São Miguel Azores?
Spend at least 6 to 7 days on the island of Sao Miguel to make the most of your trip. It is incredibly simple to change your schedule based on the time you would like to spend. Some people may just spend one day at Ponta Delgada. A longer stay is also viable because renting a car and seeing the island from end to end is the best way to explore this beautiful volcanic island.
Are there sandy beaches in São Miguel Azores?
There are several beaches in Sao Miguel, Azores. Some of the most famous ones are:
1. Silveira Beach
2. Faja Grande Beach
3. Biscoitos Beach
4. Ribeira Quente Beach
5. Mosterios Beach
Are the Azores expensive?
The simple answer is no! Despite their remote location and the use of the euro as their currency, the Azores are quite affordable. The most popular islands (Sao Miguel, Terceira, Faial, and Pico) are slightly more costly, but overall costs are still very much affordable.
For more, do check out our other sections at travel-exotica.com
Have Suggestions for us? feel free to mail us at [email protected]