Discover the best unique places to visit in Michigan
Michigan is one of the most beautiful state in the United States of America, widely known for its beautiful landscapes, tour places and unique attractions. From the shores of Lake Michigan to the forests of the Upper Peninsula, there are plenty of breathtaking and unique places to visit in Michigan, waiting to be explored in this great state.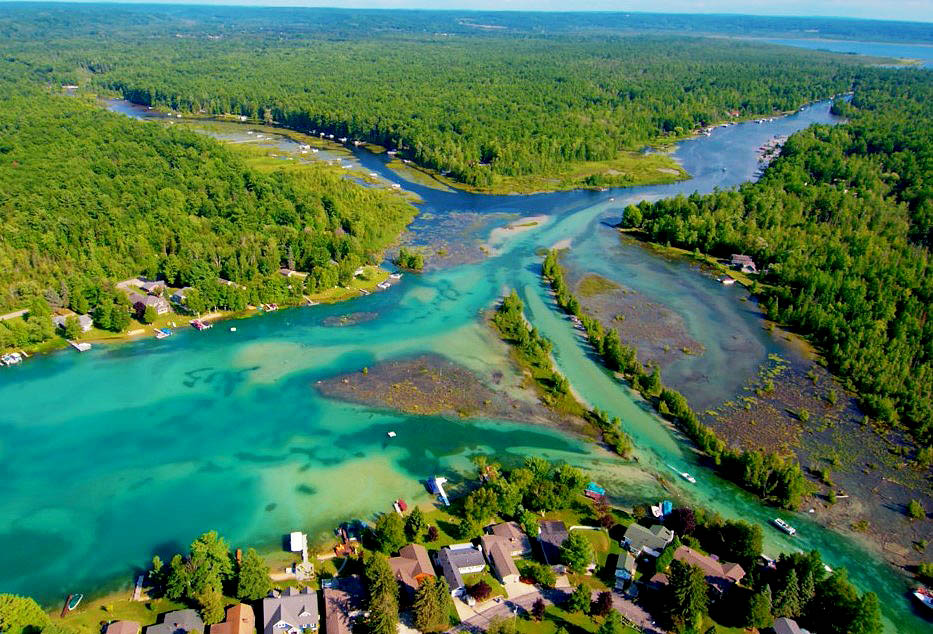 Michigan borders Canada and is situated in the Midwest's Great Lakes area. The state is known for its lakes and beaches, and it is made up of two big peninsulas and several hidden islands. The natural beauty of the state can be seen by its canals and extensive woods, which provide many chances for outdoor activities such as hiking, camping, sailing, and beautiful views of other hidden places in Michigan.
We will explore the top 5 most unique places to visit in Michigan that you should definitely add to your Michigan bucket list! From iconic lighthouses and sandy beaches to stunning waterfalls and historical sites, these are some of the best places you can visit in Michigan as there are lots of fun things to do in Michigan for couples and for singles as well. So let's get started!
Mackinac Island
Michigan is a state full of beauty and adventure and there are plenty of unique places to stay in Michigan, and Mackinac Island is one of its most spectacular destinations among them. Located in Lake Huron, Mackinac Island is an idyllic island with a rich history and plenty of activities for visitors.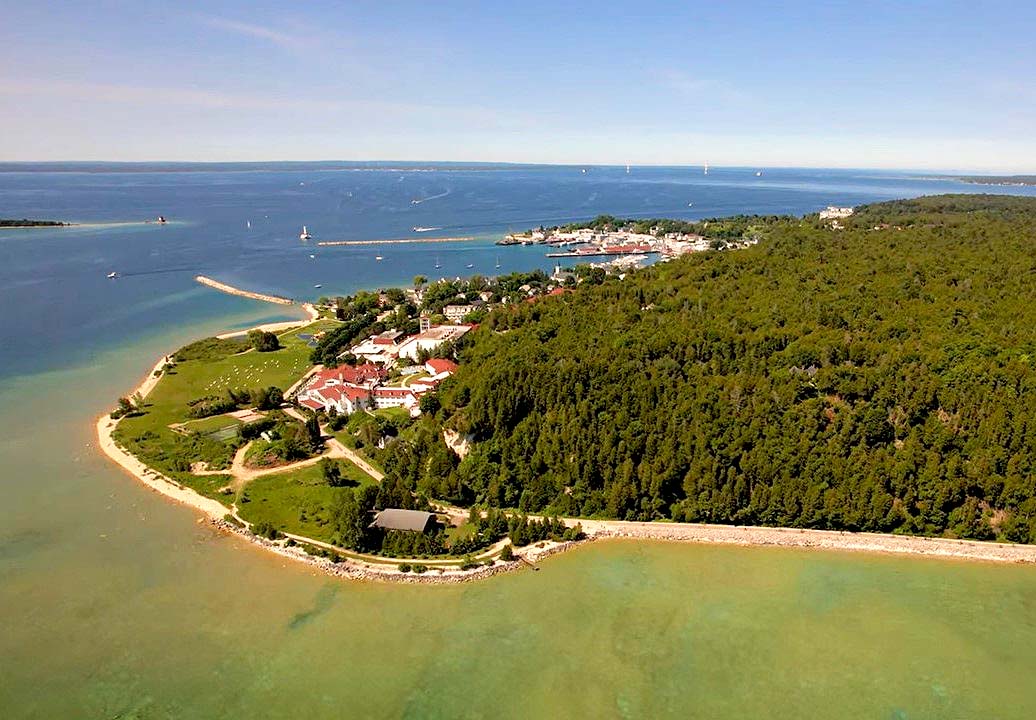 From the historical downtown area to the beautiful beaches, there's something for everyone on Mackinac Island. Whether you're looking for a romantic getaway or an exciting family vacation, Mackinac Island has it all. With its picturesque views, unique attractions and many fun places to go to, it's no wonder why this island is one of the Michigan's top beautiful destination spots.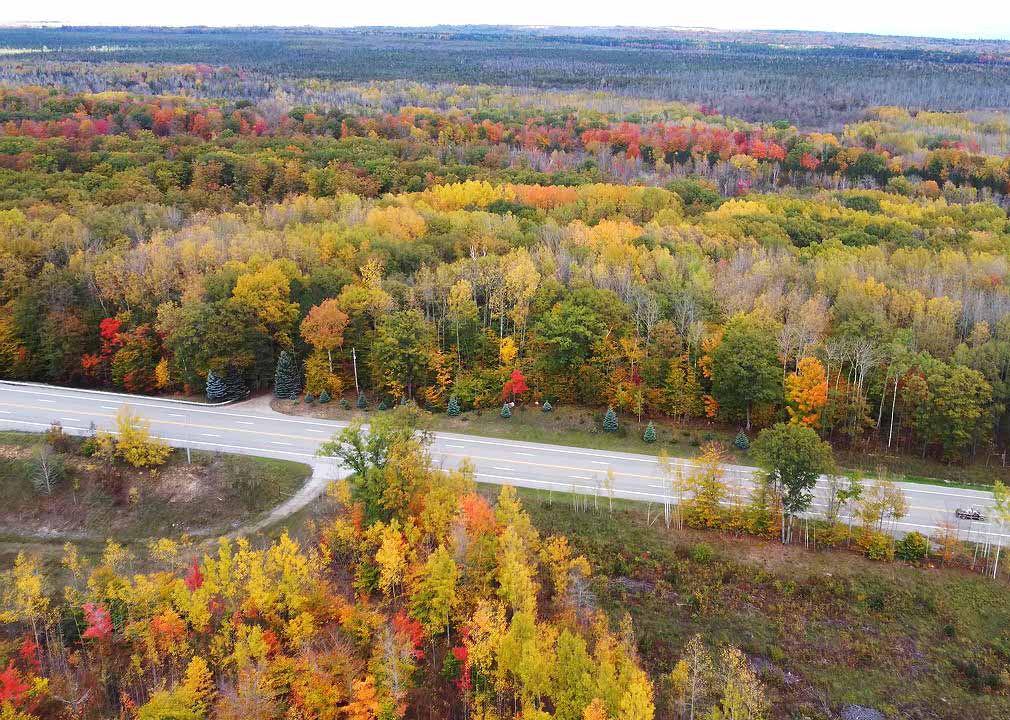 This scenic island in Lake Huron can only be reached by boat, making it a one-of-a-kind attraction and some of the unique places to visit in Michigan. There are lots to see and do on the island, from the quaint downtown area to the historic Fort Mackinac. A leisurely bike ride around the island is an excellent opportunity to soak in the surroundings. Furthermore, the island is well-known for its Mackinac Island Fudge, a delectable delicacy not to be missed.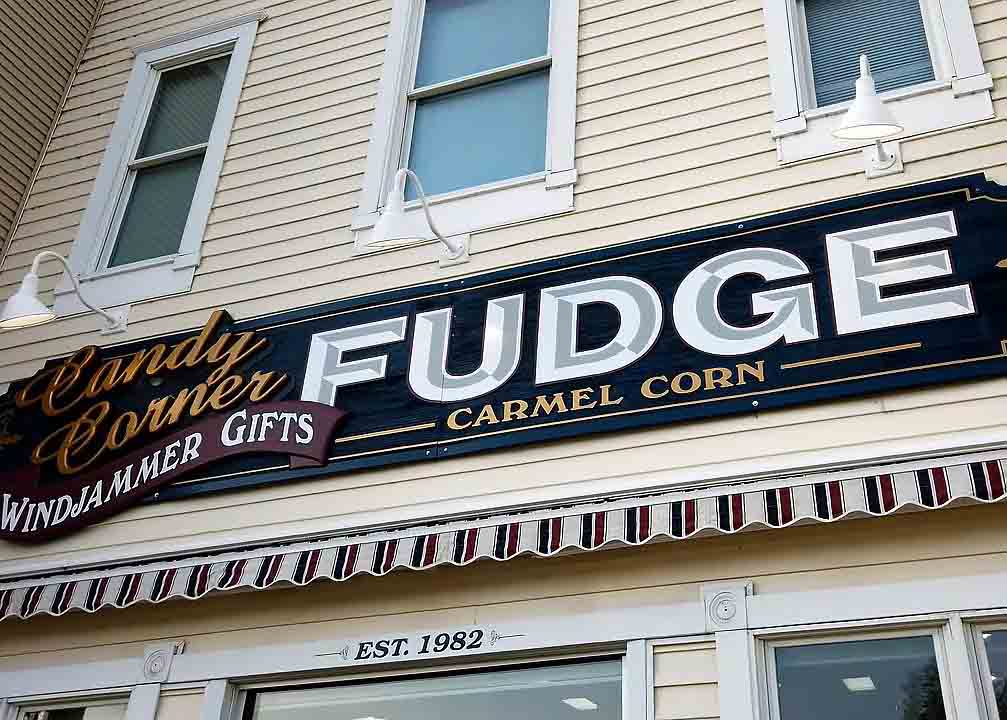 For generations, Mackinac Island has been a popular vacation destination, attracting tourists with its rich history, including the historic Fort Mackinac and world-renowned fudge. The streets, free from cars and filled with horse-drawn carriages, provide a peaceful and charming atmosphere. The island is a paradise for exploration, offering stunning natural landmarks, breathtaking sunrises and sunsets, unique shopping, diverse dining, and a lively nightlife scene. Embark on a journey to Mackinac Island and discover the true gem of the Great Lakes.
Pictured Rocks National Lakeshore
Michigan is home to some of the most beautiful destinations in the United States. Among the most unique places to visit in this beautiful state is, Pictured Rocks National Lakeshore. Located on the Upper Peninsula of Michigan. This stunning park offers the coolest roadside attractions in Michigan and a unique landscape with towering cliffs, beaches, sand dunes, waterfalls, and more.
Visitors can explore this breathtaking area by taking a boat tour along the shoreline or by hiking one of its many trails. Pictured Rocks offer a wide range of natural experiences, from exploring miles of pristine beaches to hiking along nearly 100 miles of trails and it's one of the unique places to visit in Michigan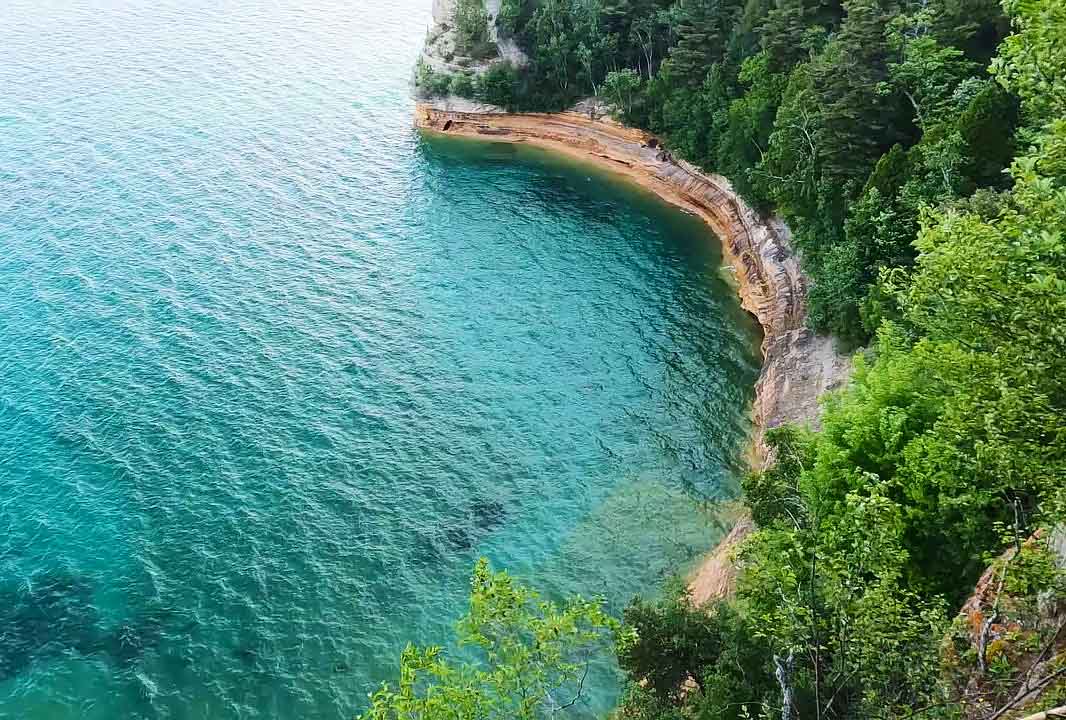 Visitors can marvel at towering sandstone cliffs and enjoy the tranquility of the northern woodlands. In the spring, the trails come alive with the gentle beauty of wildflowers, while summer offers warm and sunny days and also there are plenty of fun places in Michigan in winter. Autumn transforms the landscape with a stunning display of orange, red, and yellow hues. Winter brings raw and windy beauty making it some of the most unique places to visit in Michigan during winter, punctuated by occasional bursts of sunlight glistening off the snow.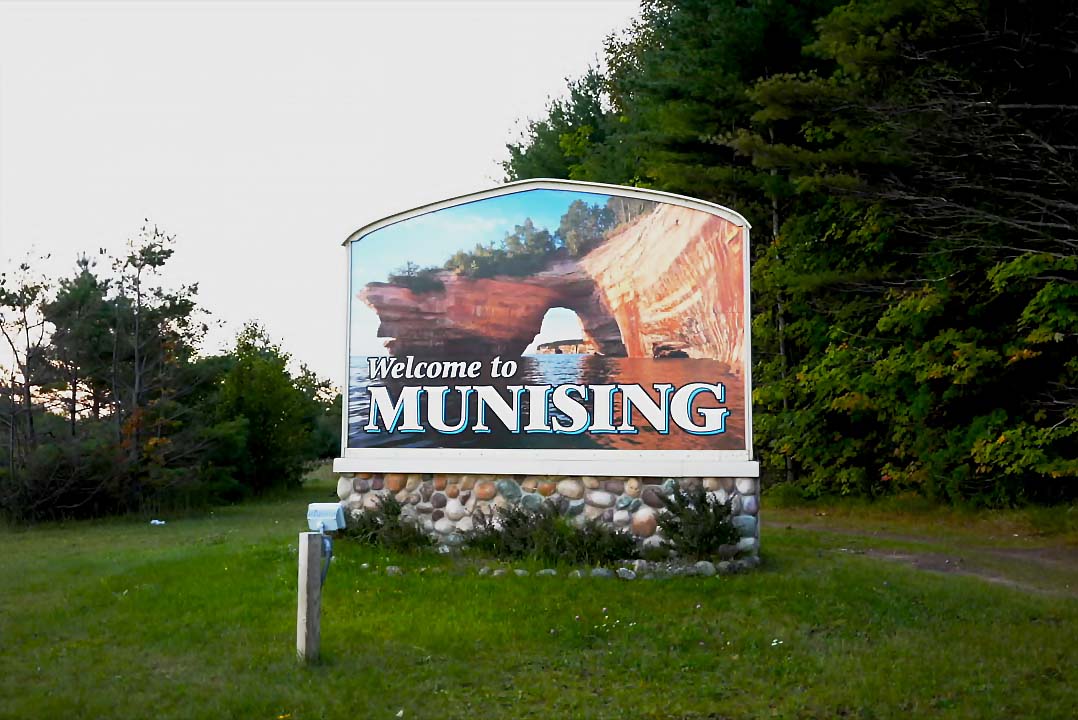 Pictured Rocks National Lakeshore is a spectacular natural destination that should be on everyone's plan. Hiking, camping, and kayaking are just a few of the outdoor activities available in the area. A boat trip will enable you to see the stunning cliffs and rock formations for which the park is famous.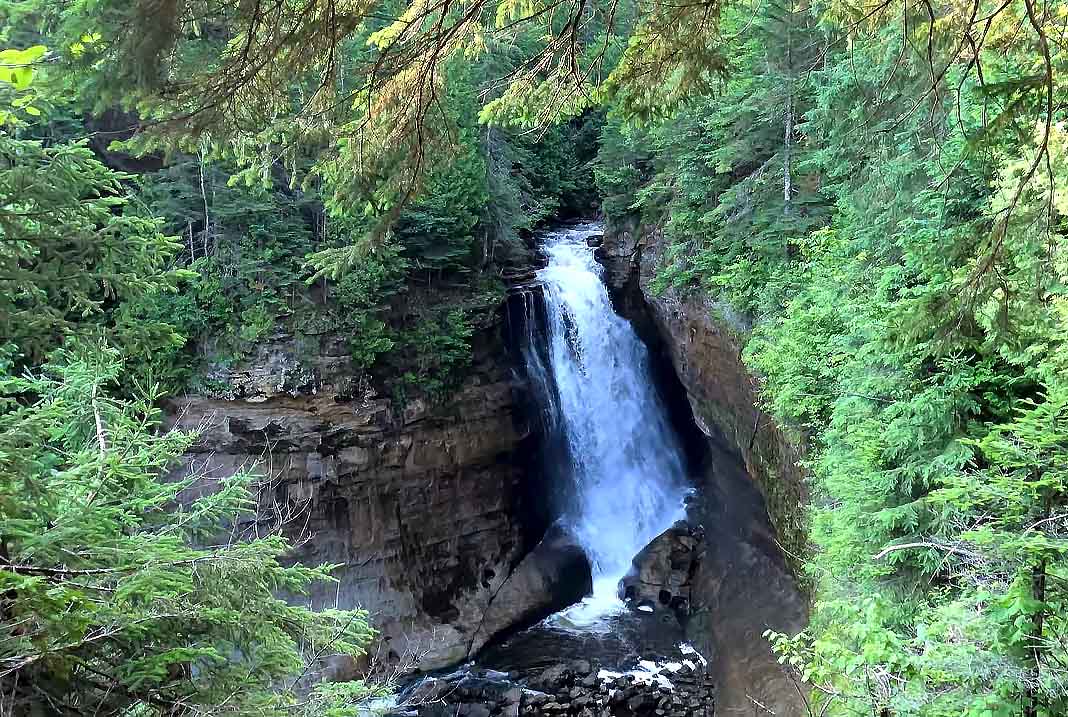 Not to mention the park's waterfalls, including the well-known Miners Falls. With its picturesque scenery and abundance of activities, Pictured Rocks National Lakeshore is a must-see destination for anyone looking to experience the beauty that Michigan has to offer.
Related Article: Wichita Mountains Camping and Guide
Related Article: Calais – A Travel Guide and the Best Things to Do in Calais
Ann Arbor
Ann Arbor is a small city in Michigan that has been recognized for its beauty and charm adding it to the list of most unique places to visit in Michigan. Located just 30 miles west of Detroit, Ann Arbor is a great place to visit if you're looking for some stunning scenery. The city features a variety of attractions, such as the University of Michigan campus, the Nichols Arboretum, and the stunning Huron River.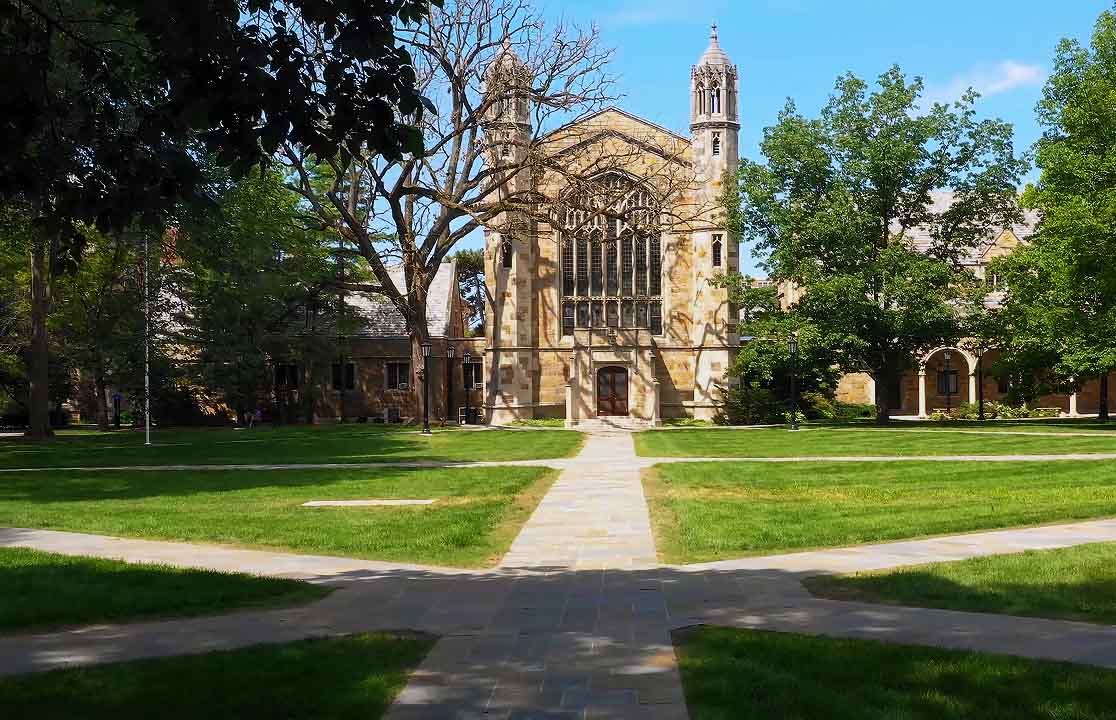 Ann Arbor is home to one of the most beloved stadiums in the country, also known as the "Big House" and it has been a staple in college football for decades and is home to some of the most passionate fans in sports. With its massive seating capacity and iconic design, it's no wonder that the Big House is considered one of the best stadiums, and it's the largest stadium in America and 3rd largest in the World.
Ann Arbor visitors can also enjoy a variety of outdoor activities in the surrounding area, including hiking trails and kayaking. With so much to offer, it's no wonder why Ann Arbor is one of the top five beautiful and unique places to visit in Michigan!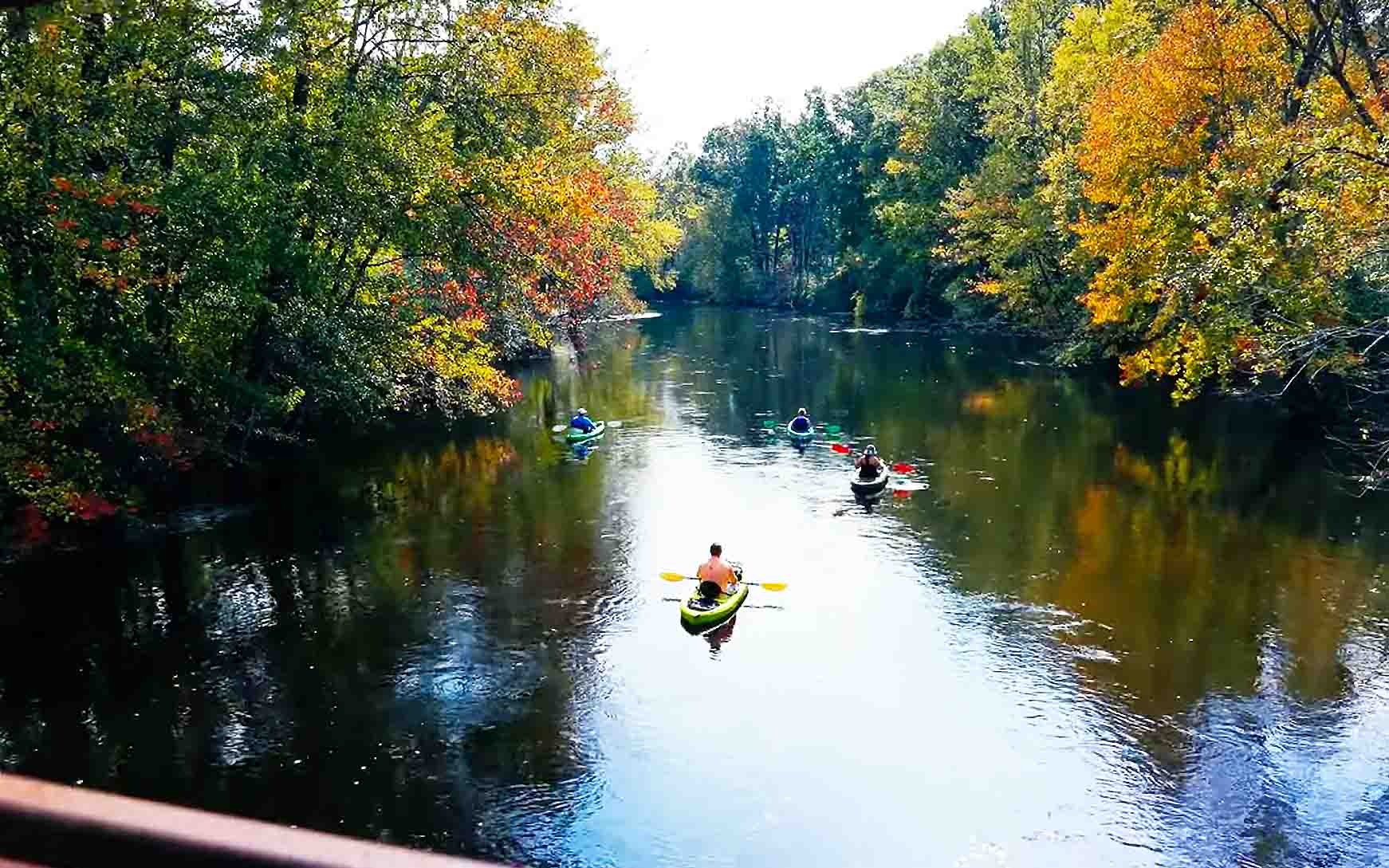 Ann Arbor serves as the hub of a vibrant collection of communities in Washtenaw County. With its diverse range of neighboring communities, Ann Arbor has become a cultural melting pot and a sought-after urban escape.
The city is well-known for its dynamic downtown district, which has a wide range of shops, restaurants, and pubs. Ann Arbor is also home to the University of Michigan, which is a terrific spot to explore and admire the campus's gorgeous architecture. Visitors may also meander around the Nichols Arboretum.
Holland
One of the most popular destinations in Michigan is Holland, a city located on the western coast of the state. Holland is known for its sandy beaches and stunning views of Lake Michigan.
It also has a vibrant Dutch culture making it one of the unique places to visit in Michigan, with many restaurants, shops, and attractions such as the Windmill Island Gardens. With its picturesque canals, quaint downtown area, and charming houses, Holland is one of the most beautiful destinations in Michigan.
This charming city promises to create lasting memories through its unique blend of history, hospitality, and adventure. Experience the best of Holland through shopping, dining, brewing, playing, and relaxing. The city's culture of craftsmanship is reflected in its numerous breweries, restaurants, and people. With small-town charm and big-city amenities, Holland is the perfect place for you.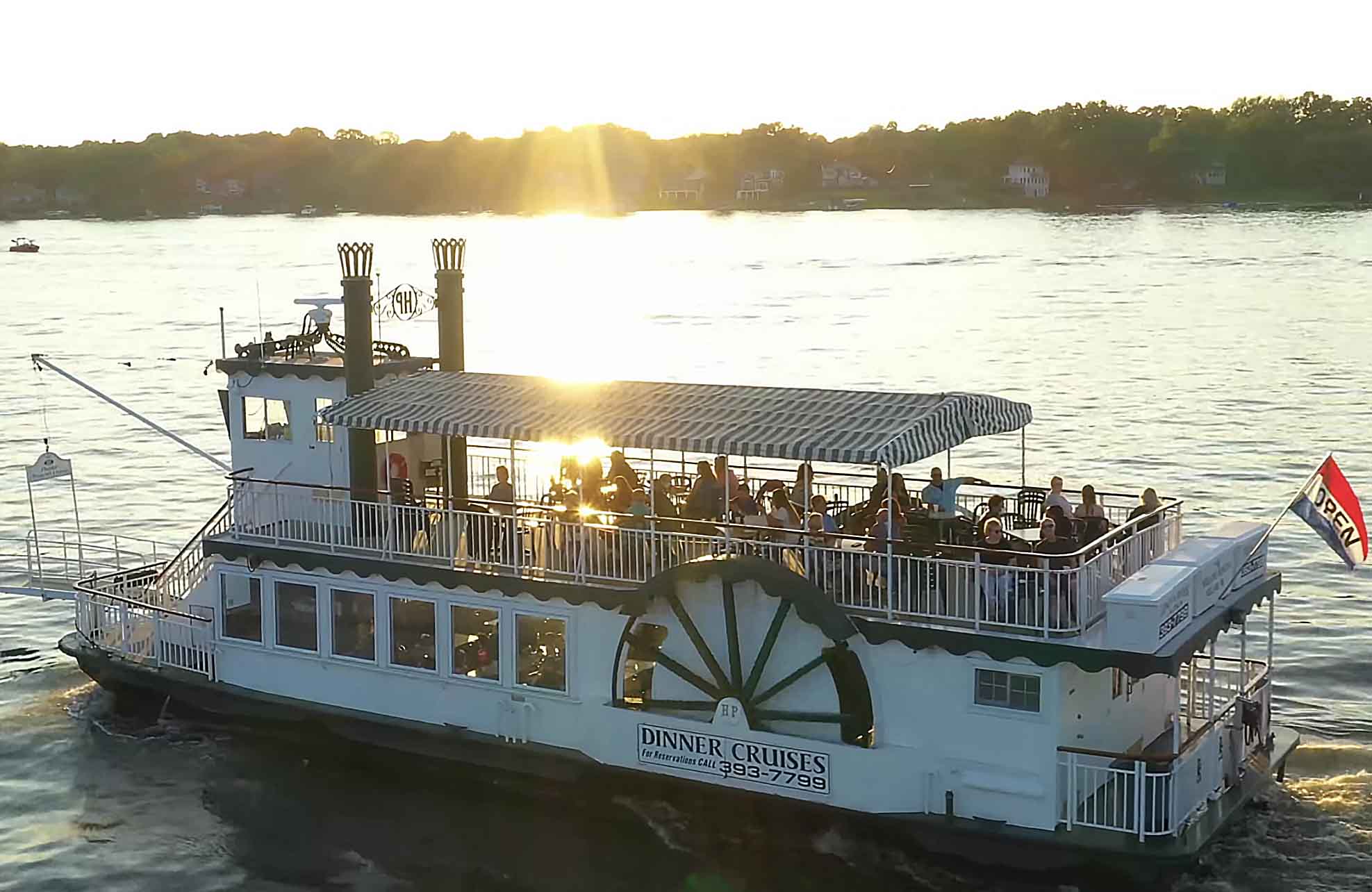 Take a stroll through our heated downtown streets and cobblestone sidewalks, where over 100 specialty shops, breweries, and restaurants invite you to indulge in the city's charm. No matter the time of year, Holland offers the perfect setting for your next adventure.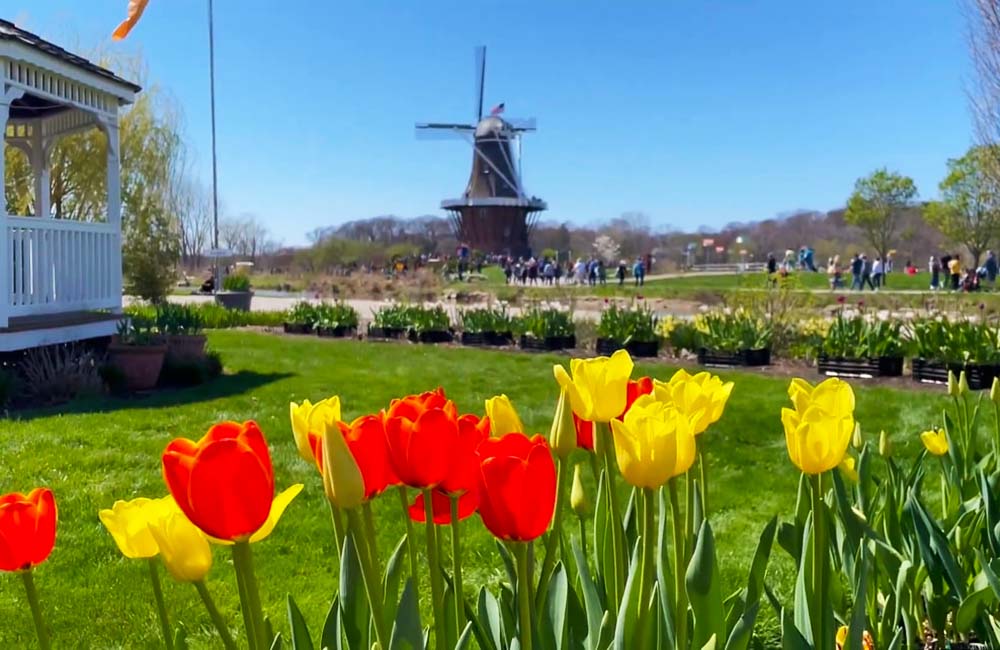 Holland is known for its spectacular tulip gardens that bloom in the spring. Another well-known attraction is Windmill Island Gardens, which has a functioning Dutch windmill.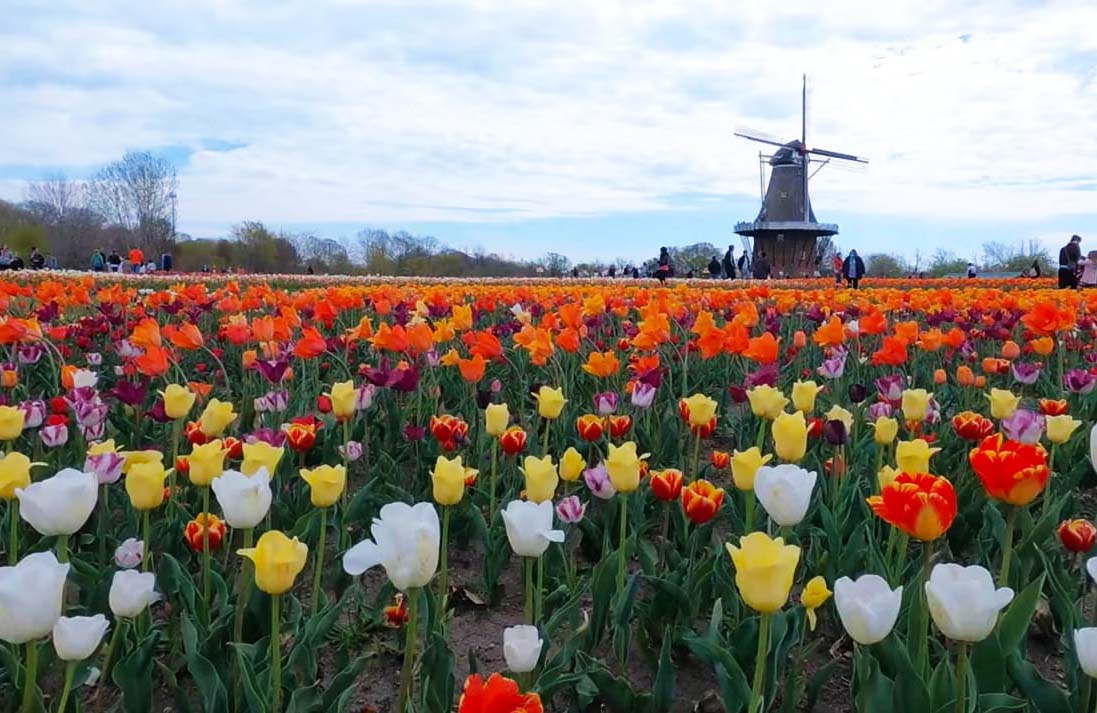 Outdoor activities offered in the hamlet include hiking, horseback riding, and kayaking. The city center, which consists of a variety of shops and restaurants, is a must-see.
Related Article: Best Road Trip Destinations in America – Top 11
Related Article: Lauterbrunnen, Paradise of Earth – Camping and Must things to Do
Traverse City
Traverse City is a beautiful destination in Michigan that offers a variety of attractions and activities for visitors. Traverse City has something for everyone from beaches and lighthouses to breweries, restaurants, and shops. Its stunning scenery makes it an ideal spot to relax and explore the outdoors. Whether you're looking for an adventurous getaway or a peaceful retreat, Traverse City is the perfect place to visit.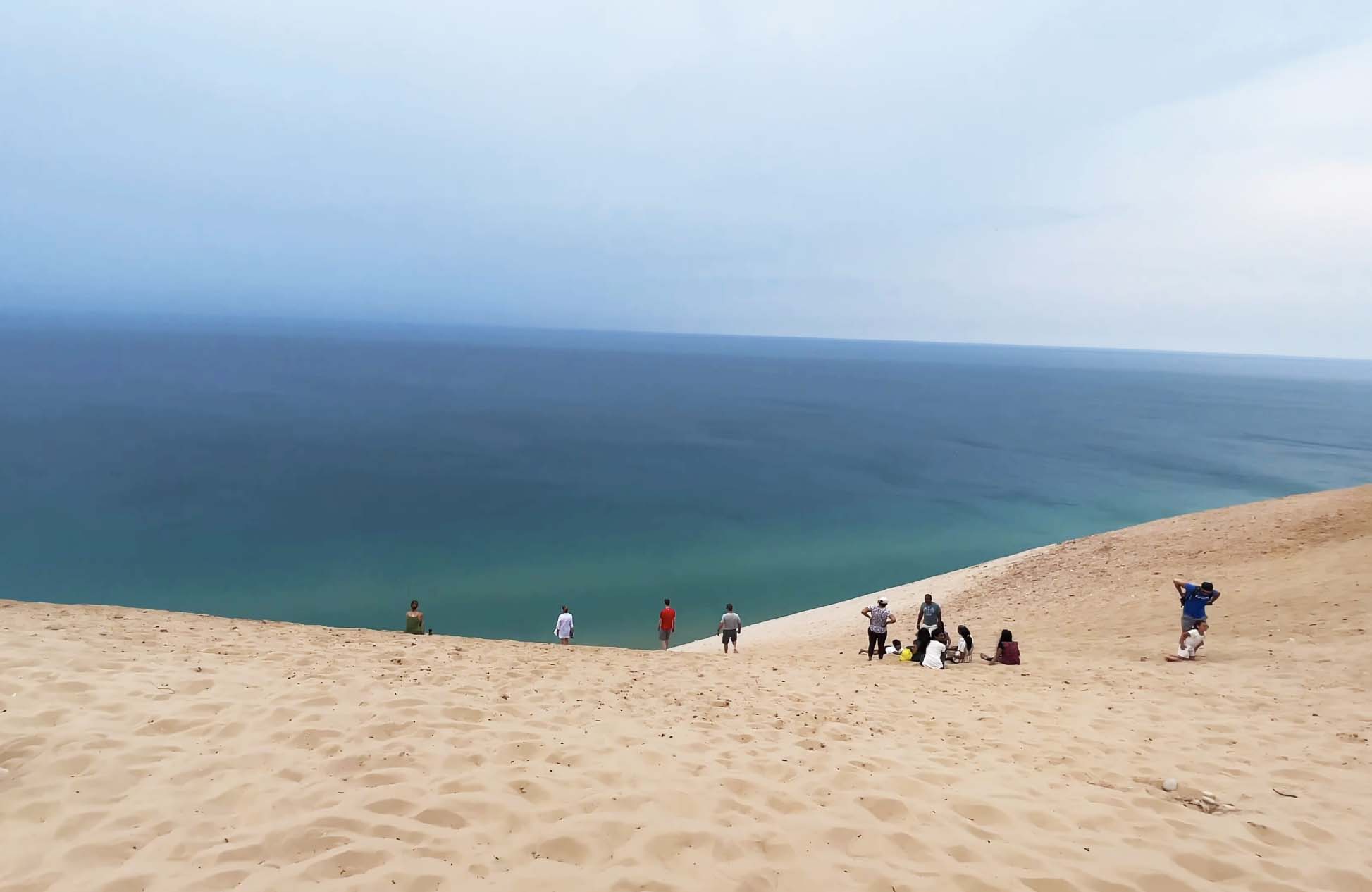 Discover the magic and comfort of winter in Traverse City. This picturesque city comes to life in the winter, whether you're hitting the ski slopes or exploring the trails. Indulge in the local cuisine and taste some of the region's award-winning beverages in one of the many cozy indoor spaces. In northern Michigan, there's no need to shy away from the winter weather. Embrace every moment of the season in the place where you belong.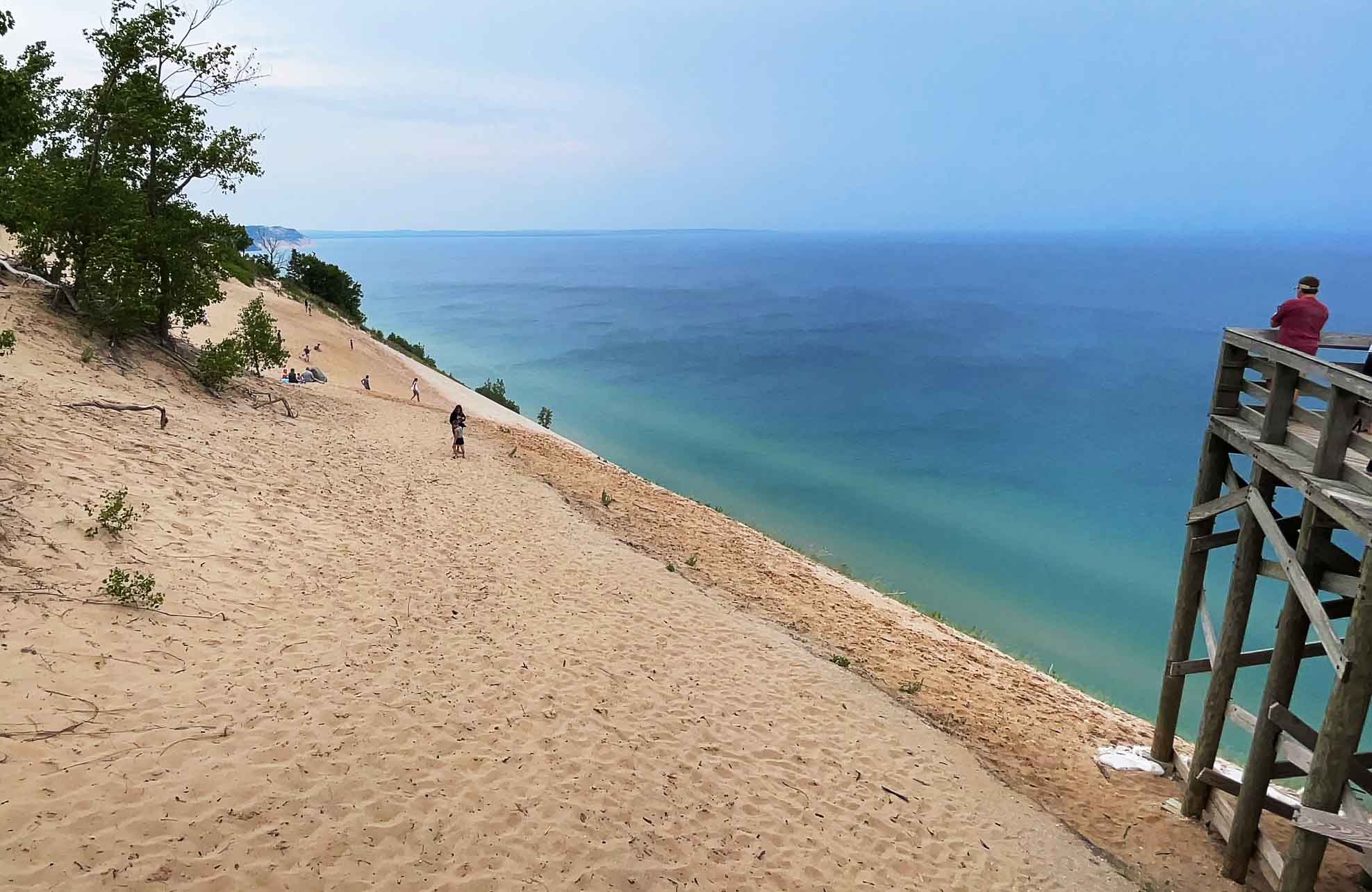 Traverse City is a gorgeous tourist resort on Lake Michigan's shoreline and is noted for its immaculate beaches, which are ideal for swimming, sunbathing, and relaxing. Hiking, riding, and kayaking are just a few of the activities offered to outdoor enthusiasts. The city also features a broad selection of stores and restaurants where tourists may explore and experience the local culture.
Best Things About Michigan
Michigan is a great place to explore and experience the beauty of nature. From the picturesque beaches of Sleeping Bear Dunes to the breathtaking views of Mackinac Island, there are several unique places to visit in Michigan. Whether you're looking for a relaxing getaway or an adventure-filled vacation, there are plenty of beautiful destinations in Michigan to choose from.
From its stunning landscapes and vibrant cities to its quaint towns and charming villages, Michigan is full of amazing places that will take your breath away. Whether you prefer the hustle and bustle of the big city or prefer a more laid-back atmosphere, there are plenty of unique places to visit in Michigan that will suit your needs. From hiking trails with stunning views to quaint towns with unique attractions, these five destinations offer something special for everyone.
Michigan is an outdoor enthusiast's paradise, with a diverse choice of activities, charming cities, and spectacular natural beauties with some of the most unique places to visit in lower Michigan.
These five places just scratch the surface of what the state has to offer. With so much to see and do, it's no wonder that Michigan is a popular tourist destination in the United States of America.
Useful Links Related to Michigan
General Links
Other Related Links
Michigan FAQs
What is the number 1 attraction in Michigan?
Mackinac Island is the best place to visit. It gives a glimpse into a bygone era and a simpler way of life before automobiles and buses. Tourists may take the boat to the island and spend the day shopping in the ancient town, seeing the island in a horse-drawn carriage, hiking, etc.
What is the most luxurious city in Michigan?
Birmingham is a fantastic place in Michigan for a luxurious lifestyle, with a per capita income of around $95k and average property prices of $650,000.
What things are unique to Michigan?
Michigan is well known for its car sector, scenic Great Lakes shorelines, and vibrant college town vibe. The state is also well-known for its agriculture, with cherries, apples, and blueberries among its most prominent crops.
What is Super Clear lake in Michigan?
Torch Lake is well-known among Michigan residents as a summer party lake as well as a vacation destination for the state's wealthy and famous. Torch Lake in Michigan has crystal-pure turquoise waters. Summer parties are held on its famed sandbar, with boats anchored beside the sandbars.
How many cities are in Michigan?
Michigan has 692 places; 533 incorporated places and 159 CDPs. The incorporated places consist of 275 cities and 258 villages.
Is Michigan expensive to live in?
Michigan has a 10% lower cost of living than the national average. Housing costs 23% less than the national average, but utilities cost 1% more.
For more, do check out our other sections at travel-exotica.com
Have Suggestions for us? feel free to mail us at [email protected]